The pink cow at Folsom and 11th Streets is gone. And with it, so is the legacy bar Holy Cow, as Broke-Ass Stuart reports that Holy Cow has closed. The space at 1535 Folsom Street was the original location of The Stud back in the late 60s and 70s, and according to some deep historical coverage in that Broke-Ass Stuart article, has been Holy Cow since 1987, when opened by a Stud co-founder, Alexis Muir.
Broke-Ass Stuart confirmed via text, apparently with the current (or new?) owners, who said "We are in the process of remodeling Holy Cow into Eve." Broke-Ass Stuart also adds that "I've texted them again and have yet to learn any more information about the new club."
View this post on Instagram
But that spurred Hoodline's curiosity, so we did a little digging. We found a website and Instagram account for the new nightclub Eve. And apparently, Eve is having what they call a "Special Preview Party" this coming Friday and Saturday nights, August 26 and 27.
Both nights appear to be free before 11 p.m. (though advance RSVP is required), and $20 after 11 p.m. Tickets for Friday are available here, tickets for Saturday are available here.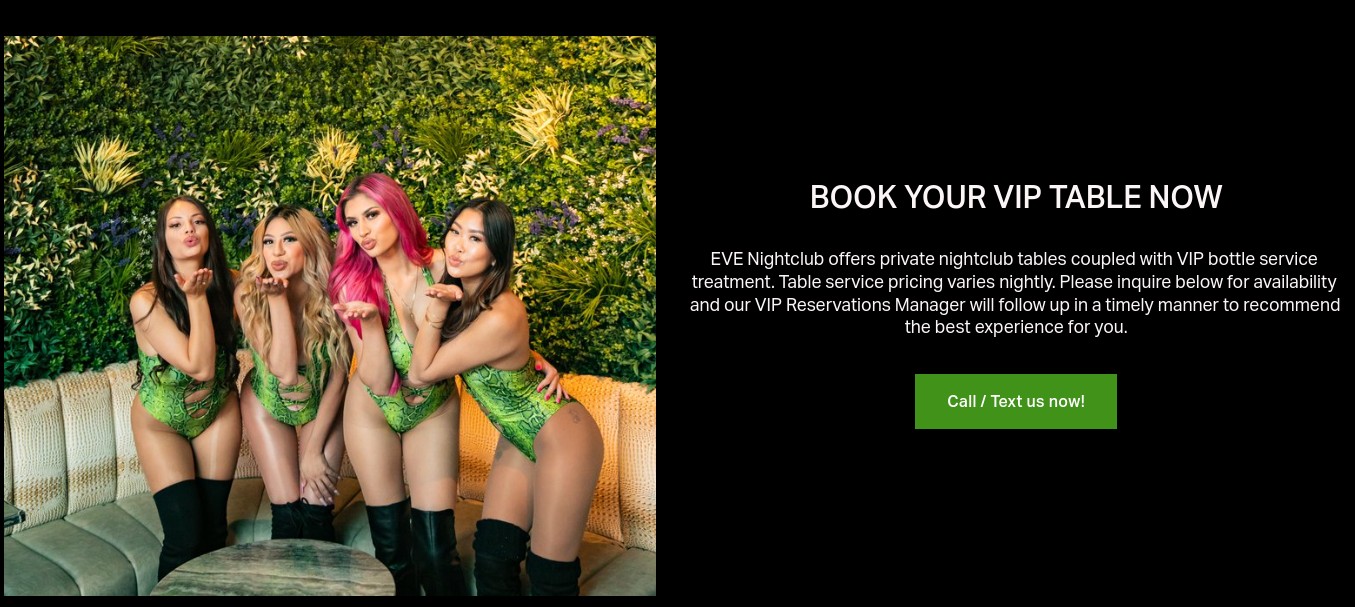 Screenshot: EveSF.com
That said, some of their initial branding seems pretty unfortunate, and reminiscent of the widely panned YOLO nightclub that opened in June 2021 in the former Slim's space.
View this post on Instagram
Womens' rear ends seem to be a pretty crucial part of their marketing so far. This seems very much out-of-line with events like the space's recent monthly daytime queer dance party Gemini, though according to Gemini's Instagram account, there is still a Gemini event scheduled there for September 17.
View this post on Instagram
The former Holy Cow, at least in recent years post 2015 renovation, was pretty much a bro-fest anyway, so we'll give this new Eve nightclub the benefit of the doubt for now. And as seen above, they are hiring, and their listed email indicates this is the same ownership group as the Grand Nightclub at Fourth and Bryant Streets.
But draw your own conclusions over how they promote they're hiring "waitresses" as opposed to "servers."