A small restaurant in the Tenderloin that has developed a significant following thanks to delivery apps and its mouthwatering burgers and highly-regarded breakfast sandwiches is opening a second location in the city. Bandit, which opened its doors at 683 Geary Street in 2017, will soon open up a larger space at 499 Dolores Street. The location, formerly Namu Gaji/Namu Stonepot, is at the corner of 18th and Dolores, which is just across from Dolores Park. Bandit will likely capitalize on the hundreds of park-goers who hang out on the grassy hill every day.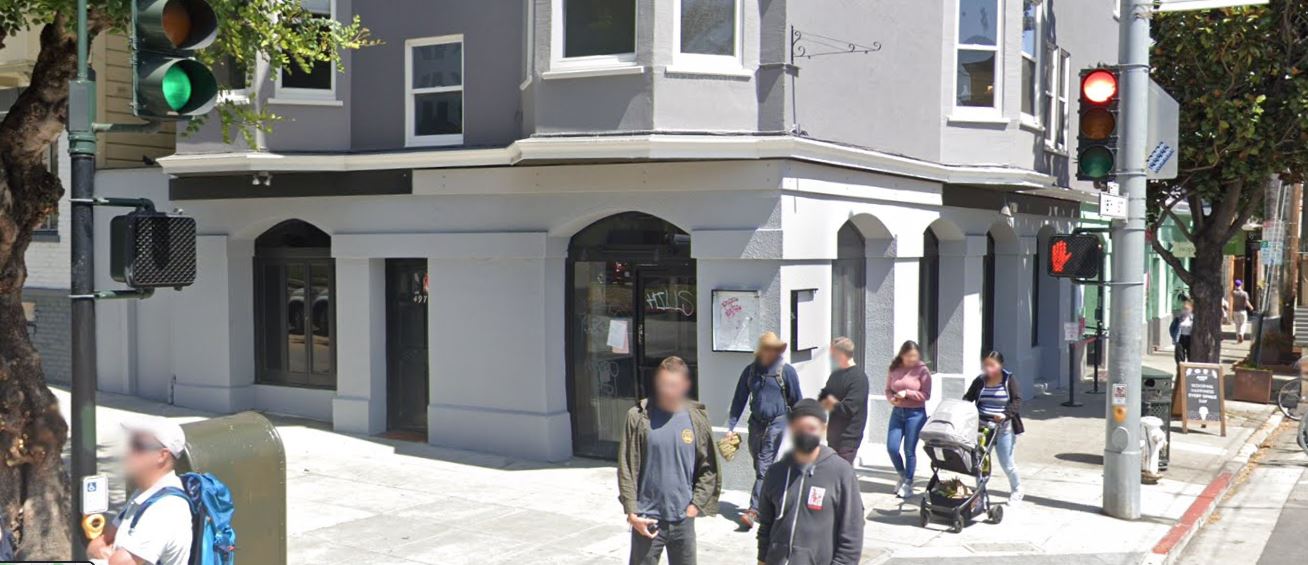 499 Dolores Street. Photo Credit: Google Maps

The San Francisco Business Times broke the news reporting, "the opening timeline for the new Bandit is unclear, but the facade has recently been repainted in the brand's distinctive yellow and white scheme." Bandit is moving into the space most recently occupied by the Korean restaurant Namu Stonepot, which closed in August of last year amid a rent dispute, as reported by Hoodline. The 18th Street location near Mission High School gets tons of foot traffic and has plenty of other popular food options to help bolster a new customer base. Bi-Rite Creamery is right next door, and Tartine Bakery and Delfina Restaurant are just up the block.
Bandit serves breakfast sandwiches and has been a big hit among writers for Eater. Bandit's Petty Cash breakfast sandwich was recently featured, with the publication calling it "a platonic ideal of a breakfast sandwich starring a chive-flecked scrambled egg patty — tender, neither over- nor under-cooked — and a melted slice of cheddar cheese on a smooshy brioche bun." Eater also recently featured Bandit's Brekkie sandwich, "which features scrambled eggs, a pork sausage patty, cheddar, smashed tater tots, caramelized onions, and jalapeño relish on a brioche bun."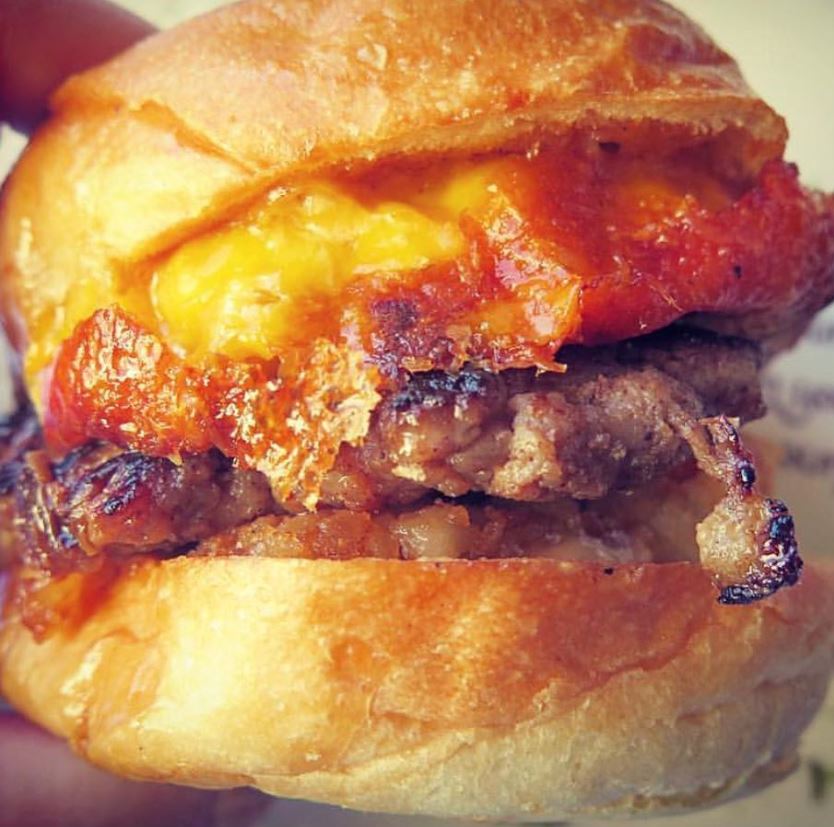 The Brekkie. | Photo Credit: @sfbandit/Instagram

Bandit's burgers also get plenty of attention because of the flavorful American Kobe Beef (Wagyu). All of the ingredients are local and non-GMO, including its vegan patty, which is made in-house. We're hoping to hear more about the new location soon. Bandit fans can stay up to date by checking the restaurant's Facebook and Instagram accounts for updates.