For fans of quirky San Francisco retail, and those who liked to see holiday decorations on store shelves several months before the holiday itself, we've lost another good one. The Mission Street Big Lots store, well-known among Christmas decoration fans for having the holiday gear out in early October, has permanently closed.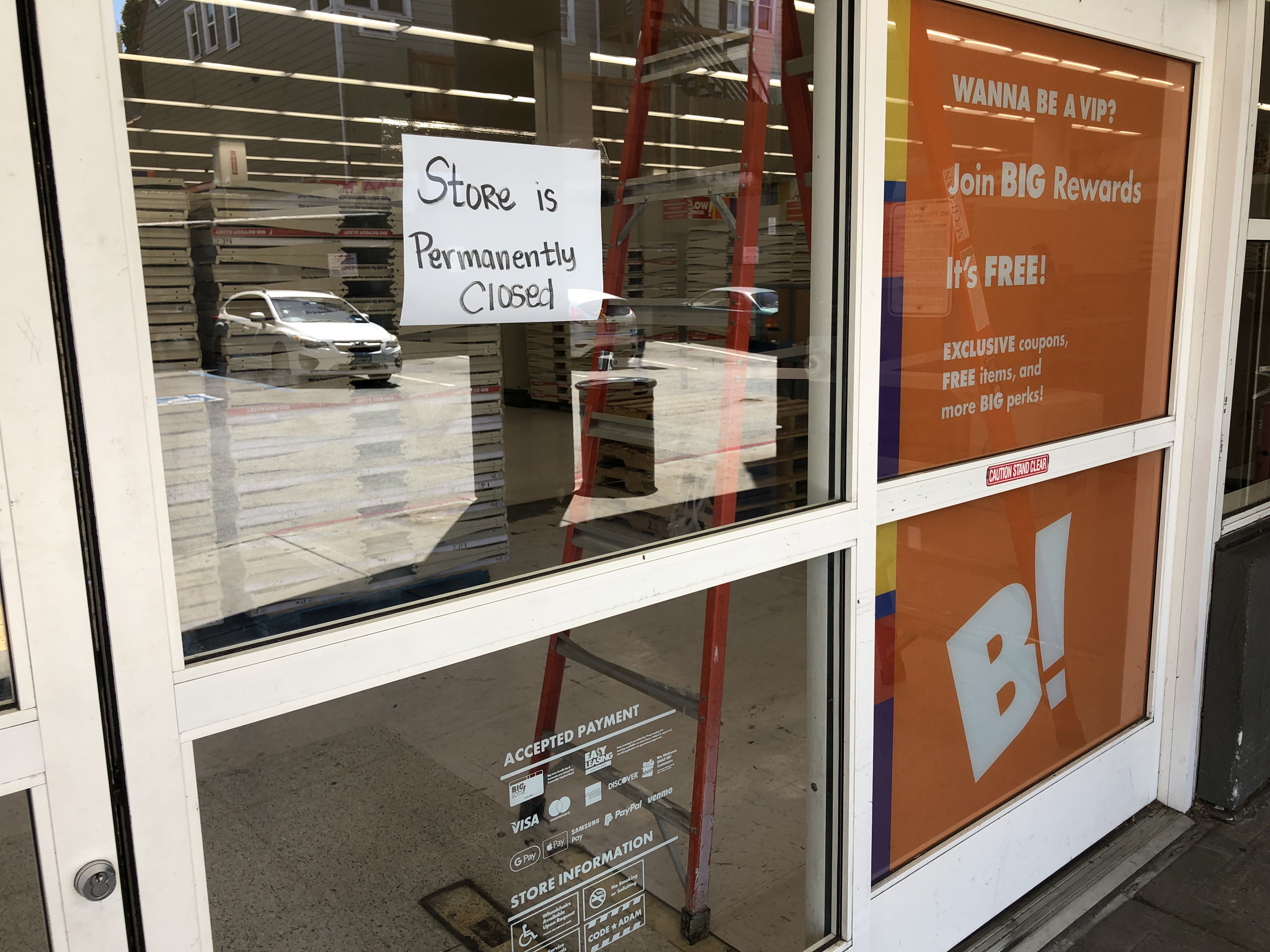 Photo: Joe Kukura, Hoodline
Earlier Thursday, Hoodline observed signs on the storefront's glass doors saying "Store is Permanently Closed," with signage in both English and Spanish. Yelp reviews indicate that signage has been there since at least Sunday, and store closure procedures have been underway since early August.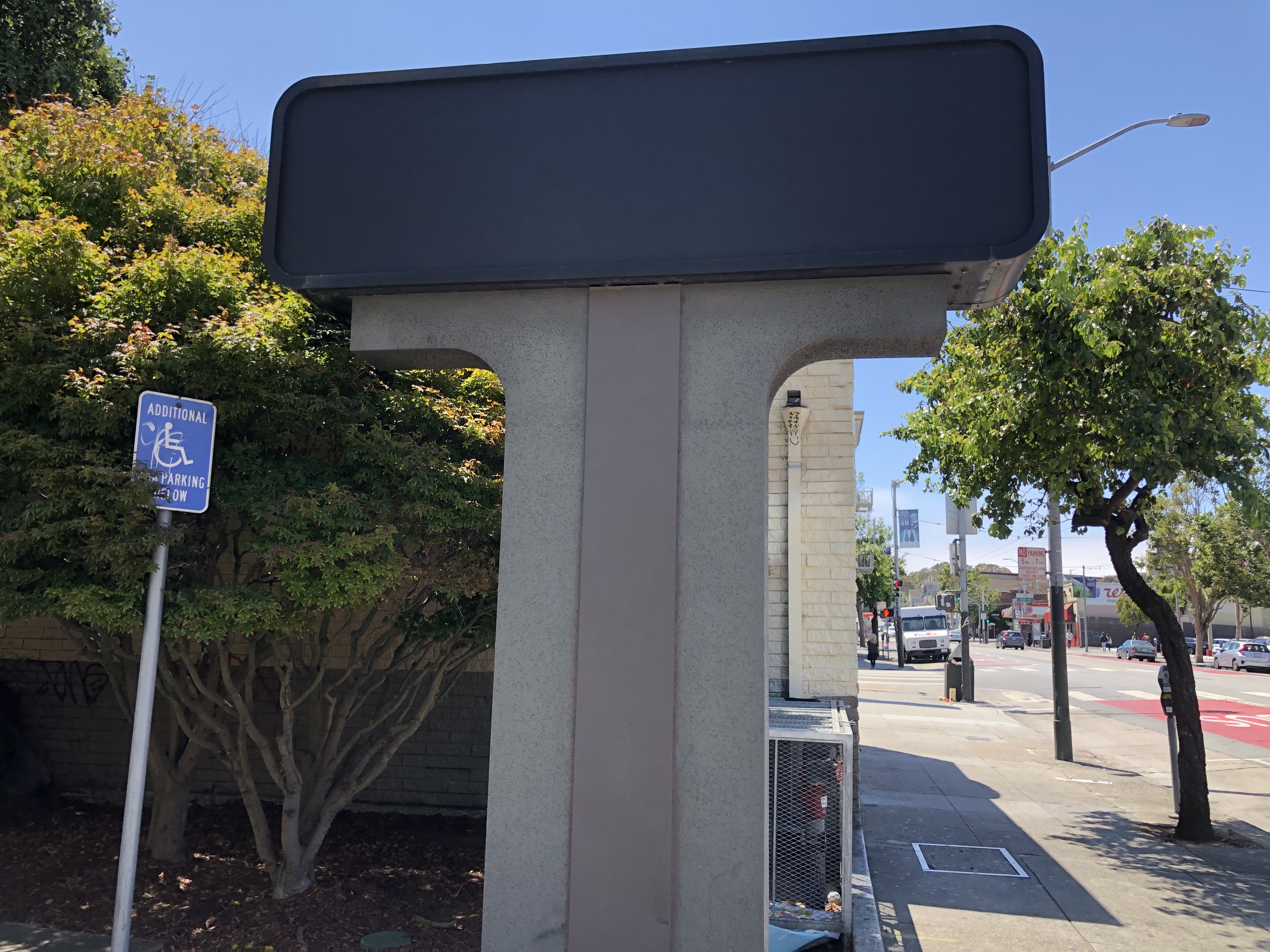 Photo: Joe Kukura, Hoodline
Even the recognizable Big Lots sign on Mission Street has been painted over in solid black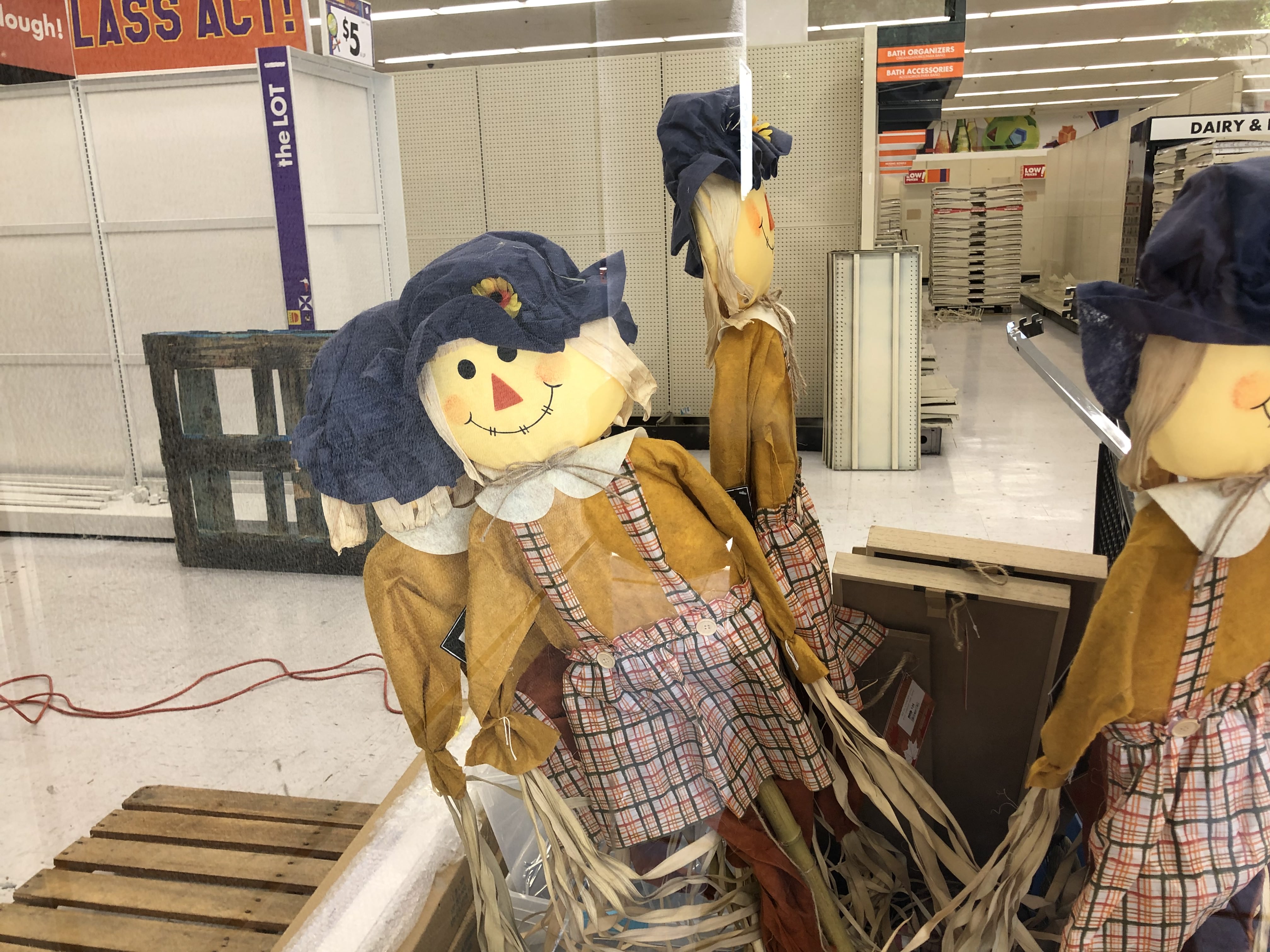 Photo: Joe Kukura, Hoodline
And in a probably unintentional nod to their "holiday decorations out too early" tradition, the only visible retail items we could see were Halloween scarecrows, a full 65 days before Halloween.
Hoodline called the store's phone number, but we got an automated message saying "Big Lots is hiring part-time associates." When we pressed 3 to speak to an associate, the phone line just rang and rang.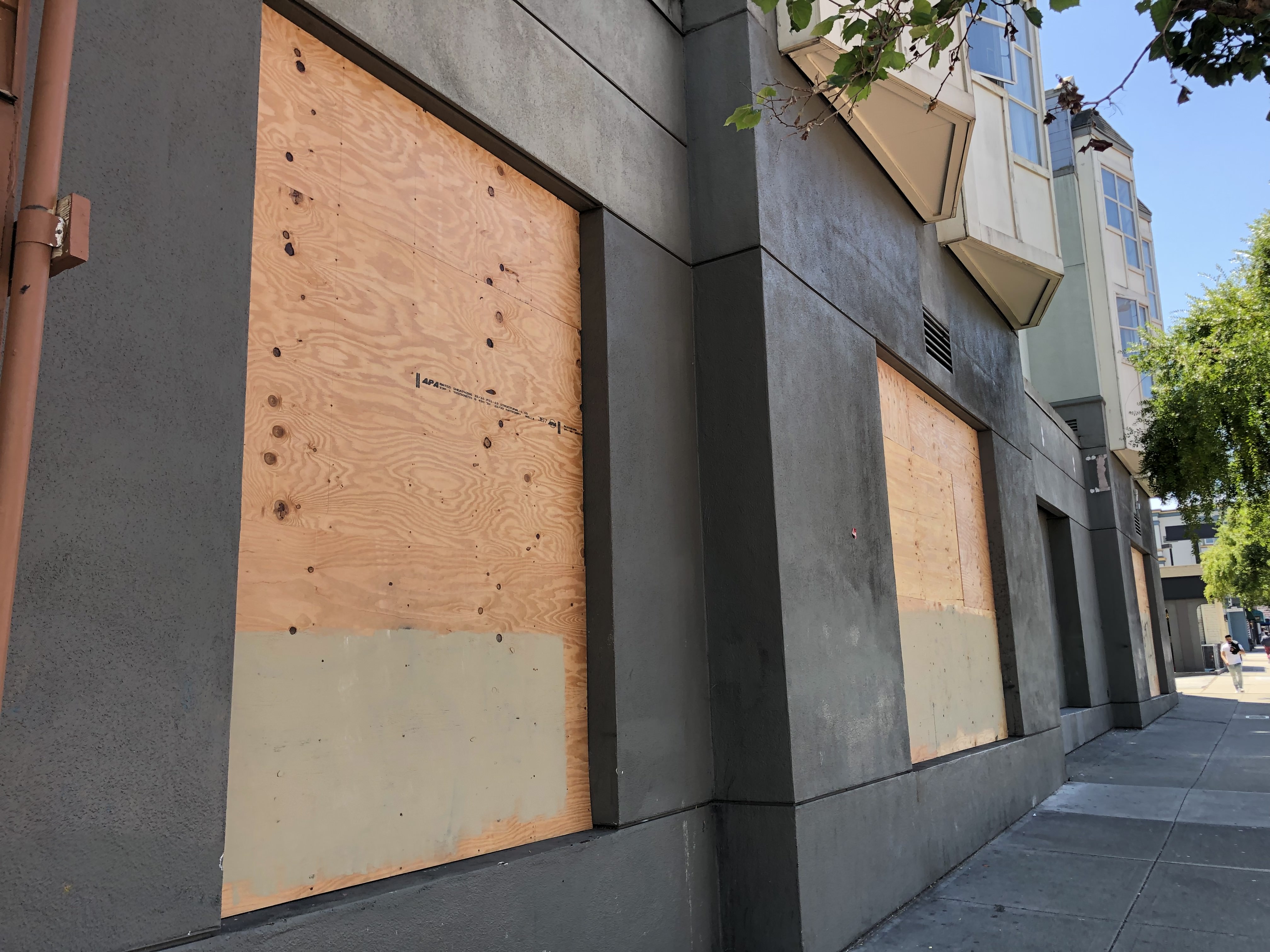 Photo: Joe Kukura, Hoodline
But it's very clear from the boarded-up windows and closure signs that this store is permanently finished.
The retailer Big Lots was originally established in 1967 as Odd Lots in Columbus, Ohio, though rebranded all stores as Big Lots in 1997.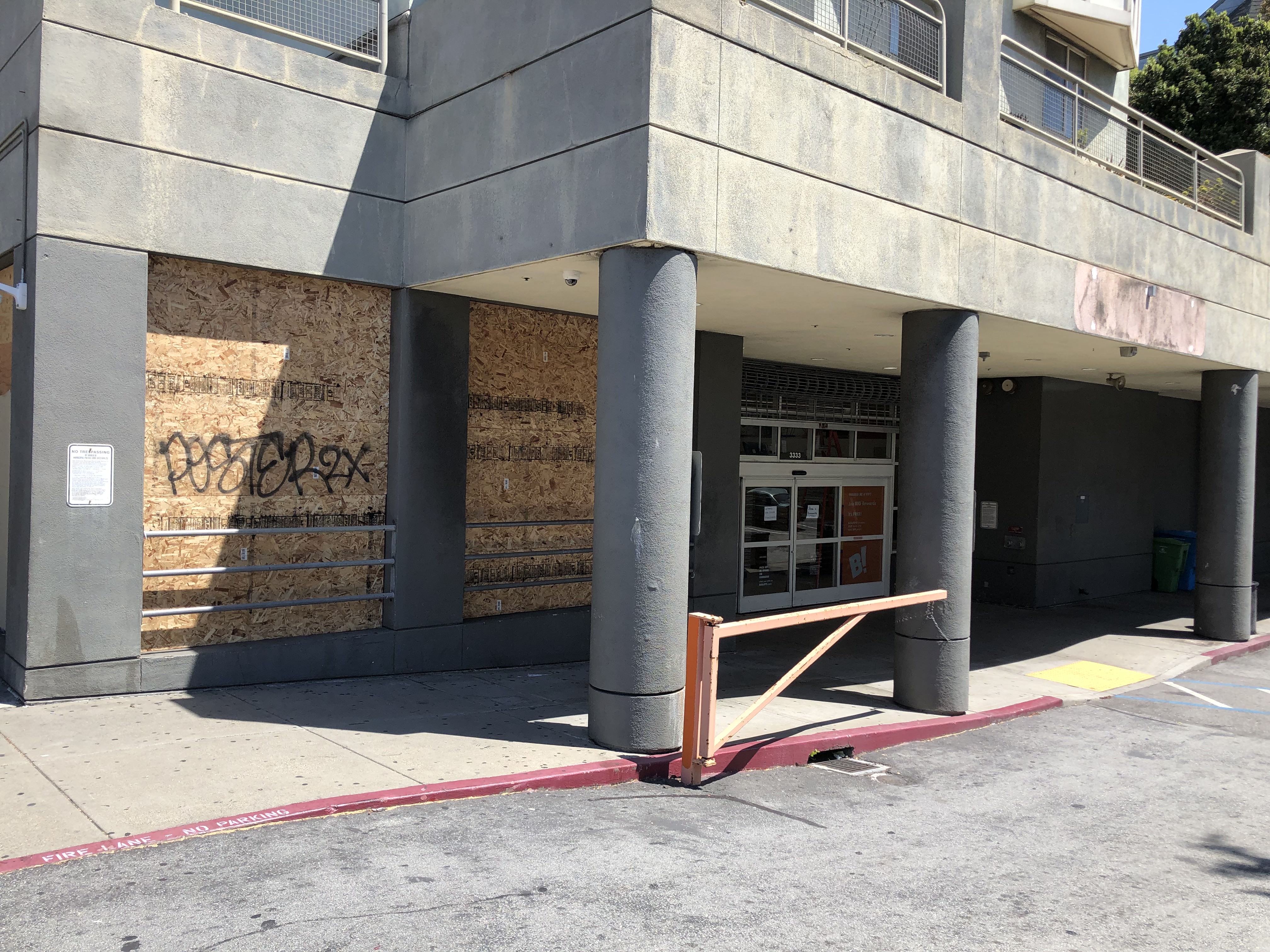 Photo: Joe Kukura, Hoodline
And this Big Lots may have been there since that point. This location's oldest Yelp review is from 2005 (a few months after Yelp was founded), and the store was not particularly new at that point. But for bargain hunters on essential items, you'll have to find a particularly new destination to get those Big Lots prices again.