Published on August 16, 2022
This past Saturday, the sultry sounds of jazz wafted through the streets of the Tenderloin at two separate events. At the intersection of Turk and Hyde where the famed Blackhawk jazz nightclub once stood, the Noah Frank Quartet played at a small, low-key gathering. Above them, "River to Sea," a stunning mural by artist Adrian Arias, depicted Billie Holiday and Miles Davis — two of the many legendary musicians who performed at the Blackhawk between 1949 and 1963. It was easy to imagine them nodding in approval as the quartet carried on the tradition of jazz in the Tenderloin.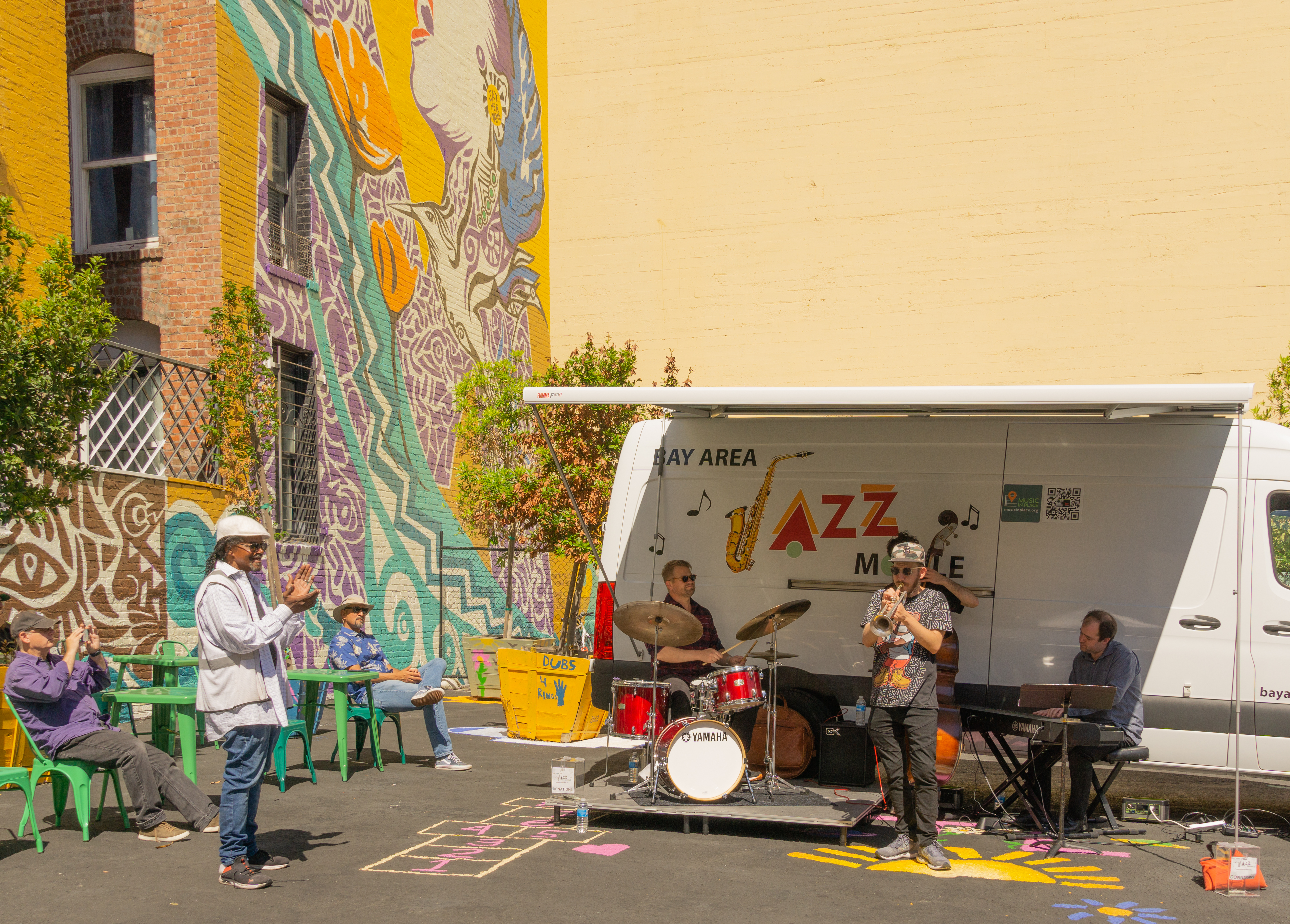 The Noah Frank Quartet plays at Grace Notes Festival. Photo credit: Dorothy O'Donnell
The free event was part of the ongoing Grace Notes Festival, a series of monthly performances put on by Demonstration Gardens, a nonprofit that transforms neighborhood sites into community gardens. The festival runs through October.

"Our community music project has three parts," explained Kasey Rios Asberry, executive director of Demonstration Gardens. "The first was the mural, which was dedicated in January. The second is this ongoing festival series. And the third is an apprenticeship program called Bright Sound where we work with young people of color to train them in audio engineering so they can get high-paying union jobs."
A short stroll away in an alley at Dodge Place, another free music event was underway. The Blackhawk Block Party also paid tribute to the nightclub and the Tenderloin's jazz legacy. Put on by the Tenderloin Museum, the free celebration kicked off with a debut performance from the Tenderloin Voices. The group is affiliated with Larkin Street Youth Services, an organization that helps homeless young people get off the streets.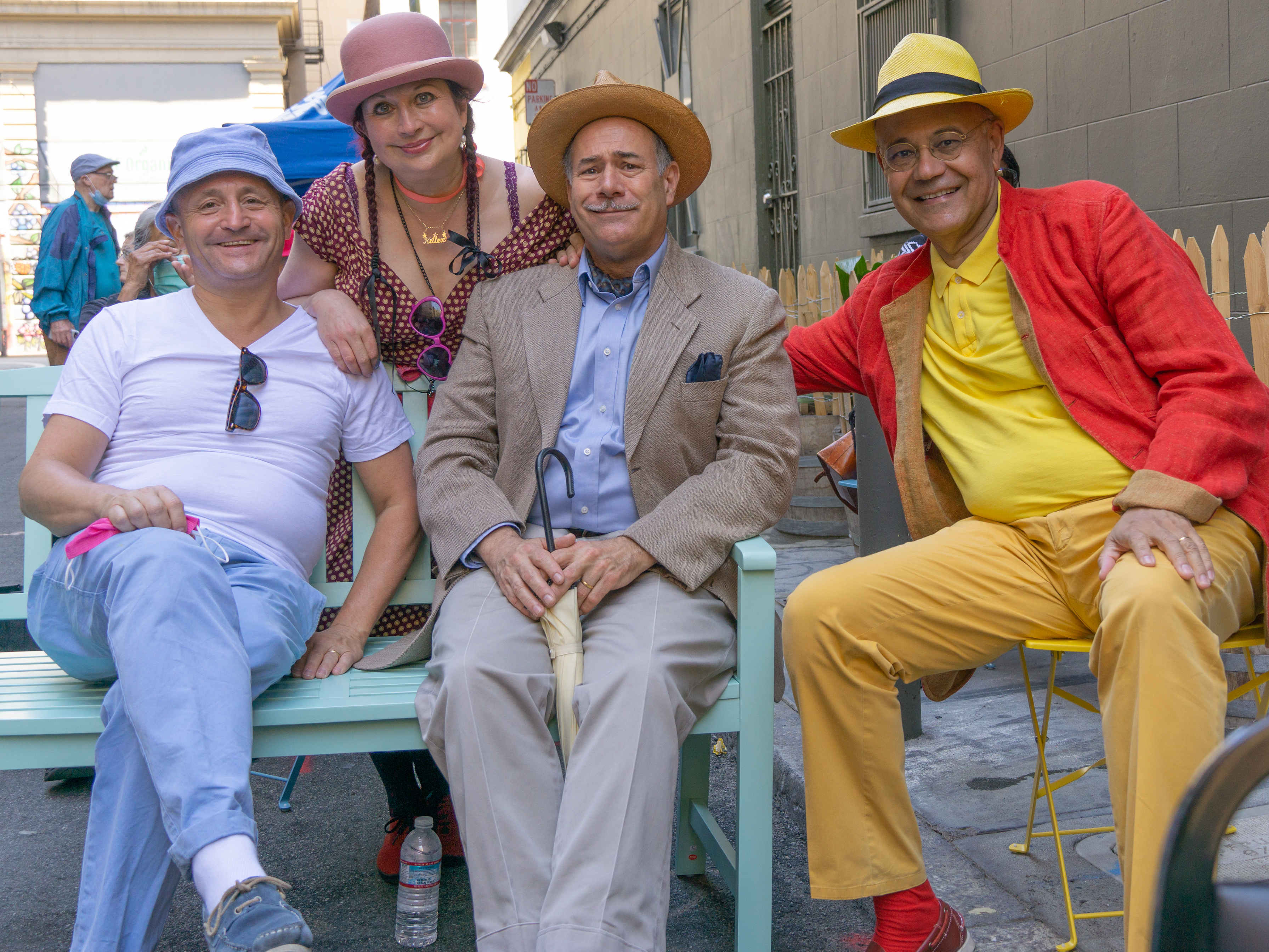 Suzanne Ramsey, aka Kitten on the Keys, and stylish friends enjoy the jazz at Blackhawk Block Party. | Photo credit: Dorothy O'Donnell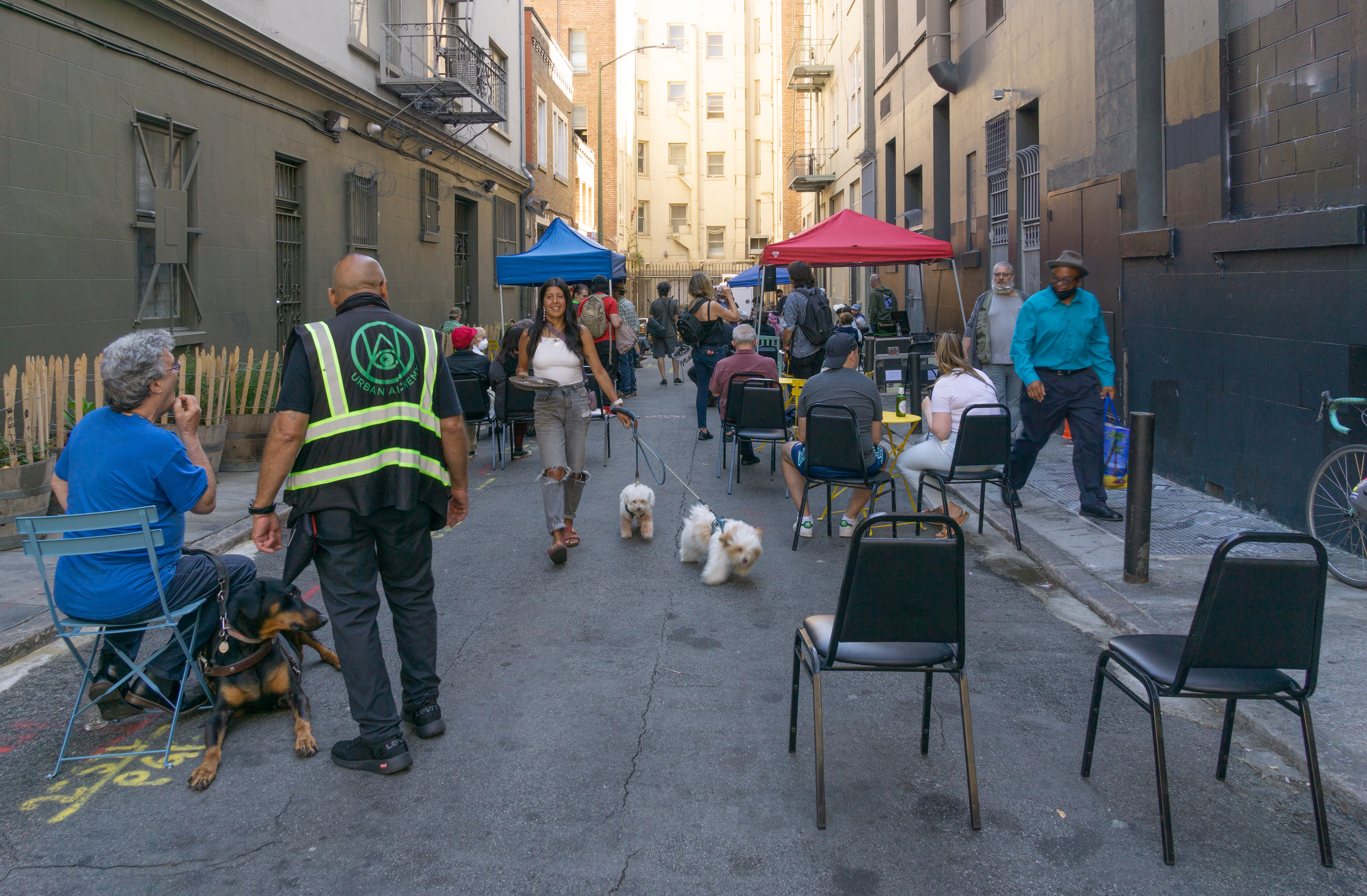 People and pups stretch their legs and mingle in between acts at the Blackhawk Block Party. | Photo credit: Dorothy O'Donnell
Next, members of the San Francisco Recovery Theatre took to the stage to perform "Night at the Blackhawk," a mix of solo and group numbers. Before introducing the singers, the organization's director, Geoffrey Grier, amused the audience with tales of the Tenderloin's past and present.
"This is probably one of the most valuable pieces of real estate in San Francisco at this particular time," he quipped. "But we all have to be very careful when we walk the streets of the Tenderloin. Daytime is beautiful, but nighttime — better watch your ass."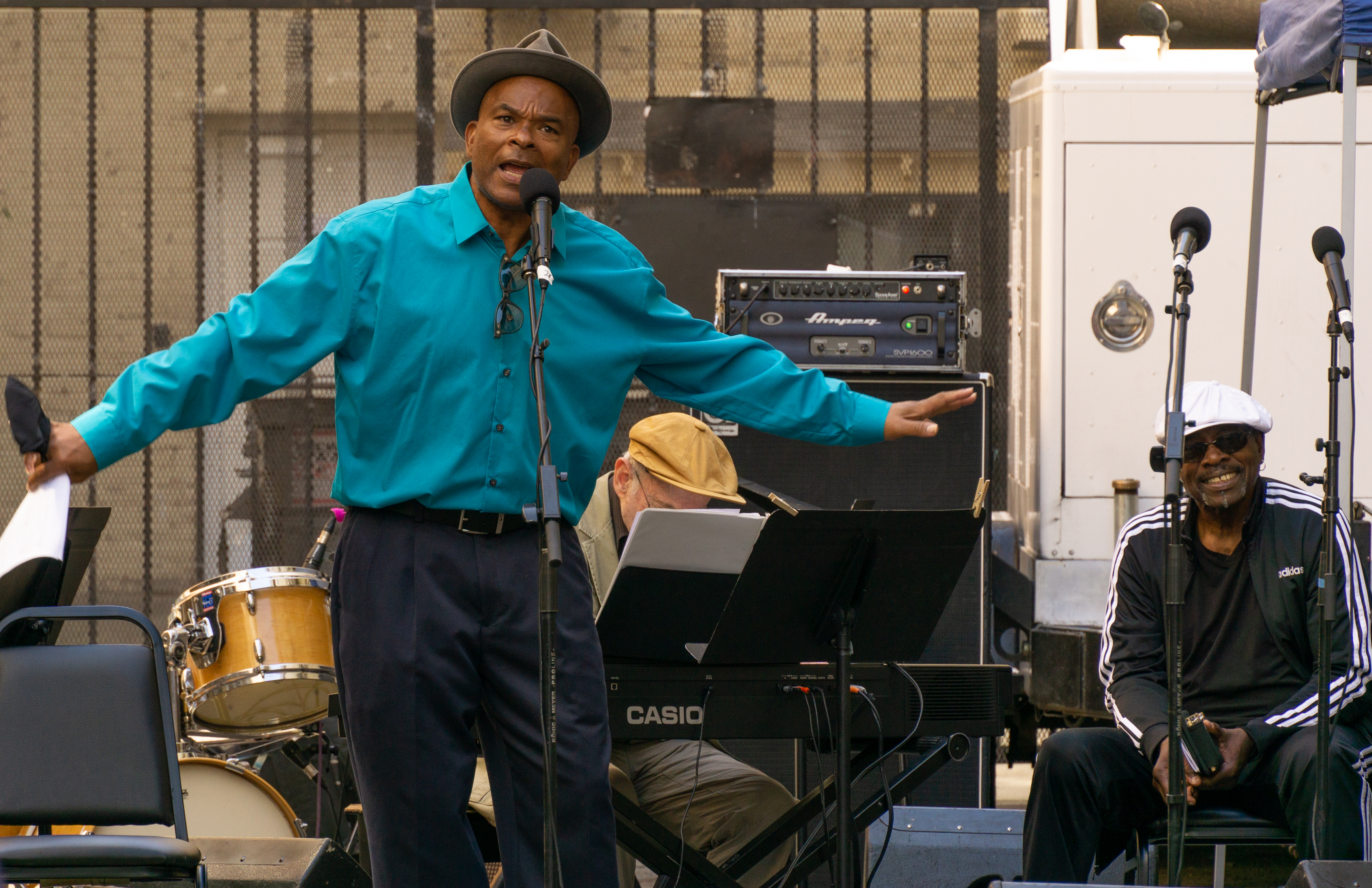 Geoffrey Grier, director of San Francisco Recovery Theatre, leads Blackhawk Block Party attendees in a rendition of "Minnie the Moocher." | Photo credit: Dorothy O'Donnell
The block party's headliner, Lavay Smith & Her Red Hot Skillet Lickers, capped off the afternoon's festivities with a swinging set featuring music from some of the legends who played and recorded at the Blackhawk. Think Billie Holiday, Dizzy Gillespie, Miles Davis, Lester Young, and Charles Mingus. The group's expanded 10-piece all-star band included Harold Jones, who bandleader Chris Siebert called jazz pianist Count Basie's "favorite drummer."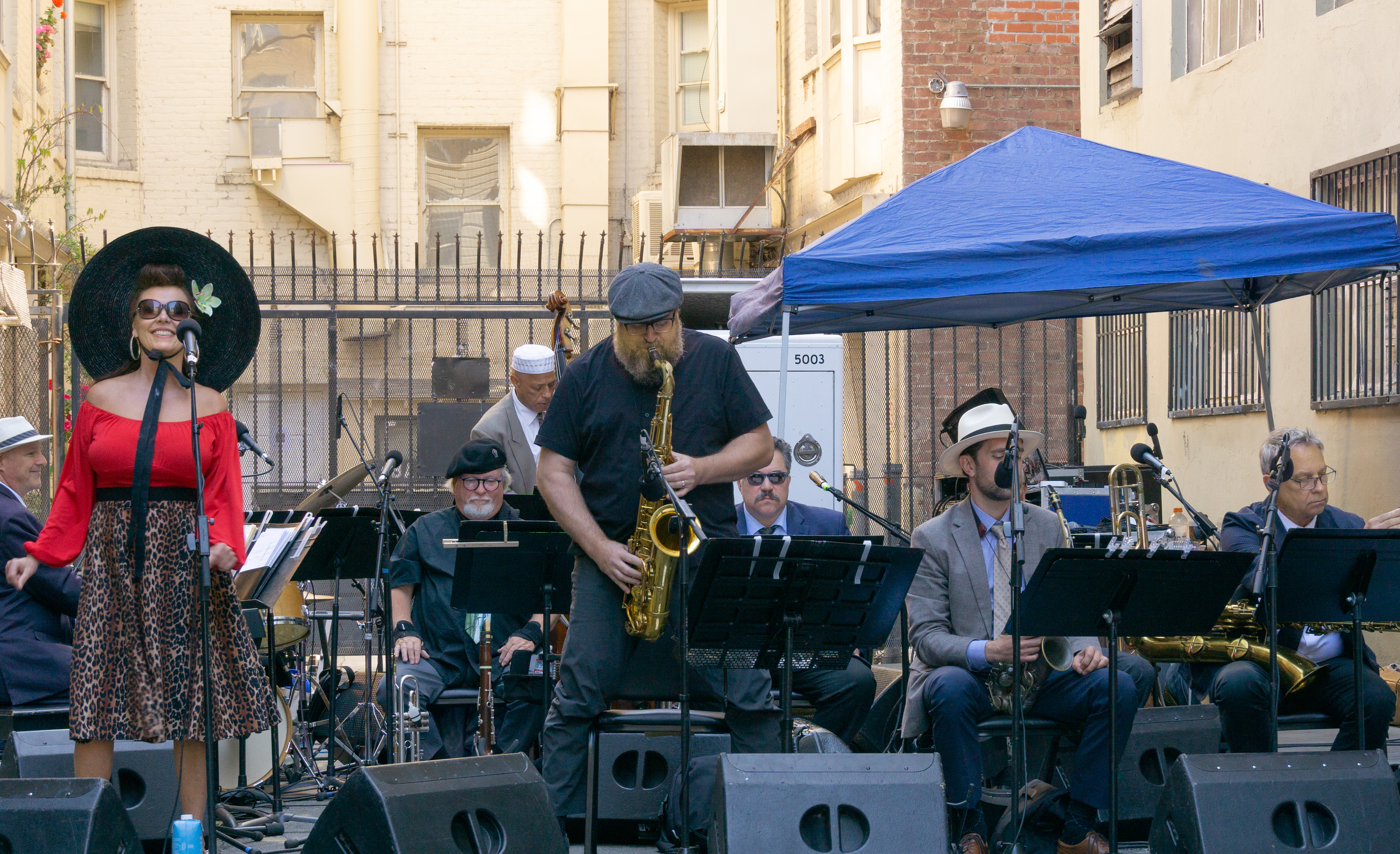 Headliner Lavay Smith & Her Red Hot Skillet Lickers. | Photo credit: Dorothy O'Donnell


"The Blackhawk is such a legendary and important place, not just in the history of San Francisco music, but American music," said Siebert before diving into "Tickle Toes" by Lester Young. "The records that were made there — Miles Davis at the Blackhawk, Thelonious Monk — so many of the greats played there. We're thrilled to pay tribute to that legacy."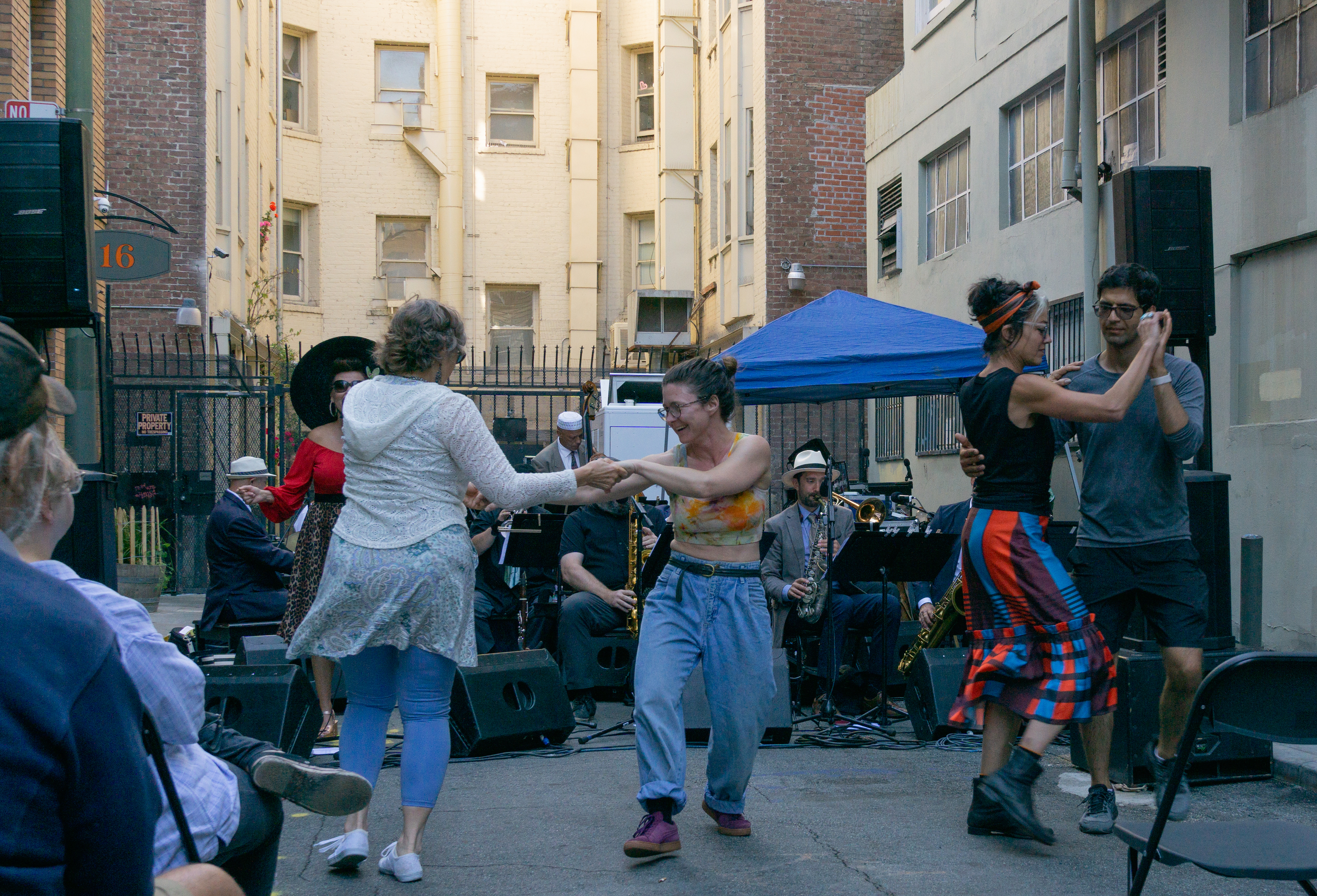 Dancers swinging to Lavay Smith & Her Red Hot Skillet Lickers. | Photo Credit: Dorothy O'Donnell