What will become San Francisco's most exciting new park is gated off and inaccessible, and you've probably only seen it in the movies. Currently known as 900 Innes, the patch of shorefront land in Bayview has been fenced off and out of use for nearly 30 years, though it was used in a scene in the Last Black Man in San Francisco to evoke a sense of economic despair.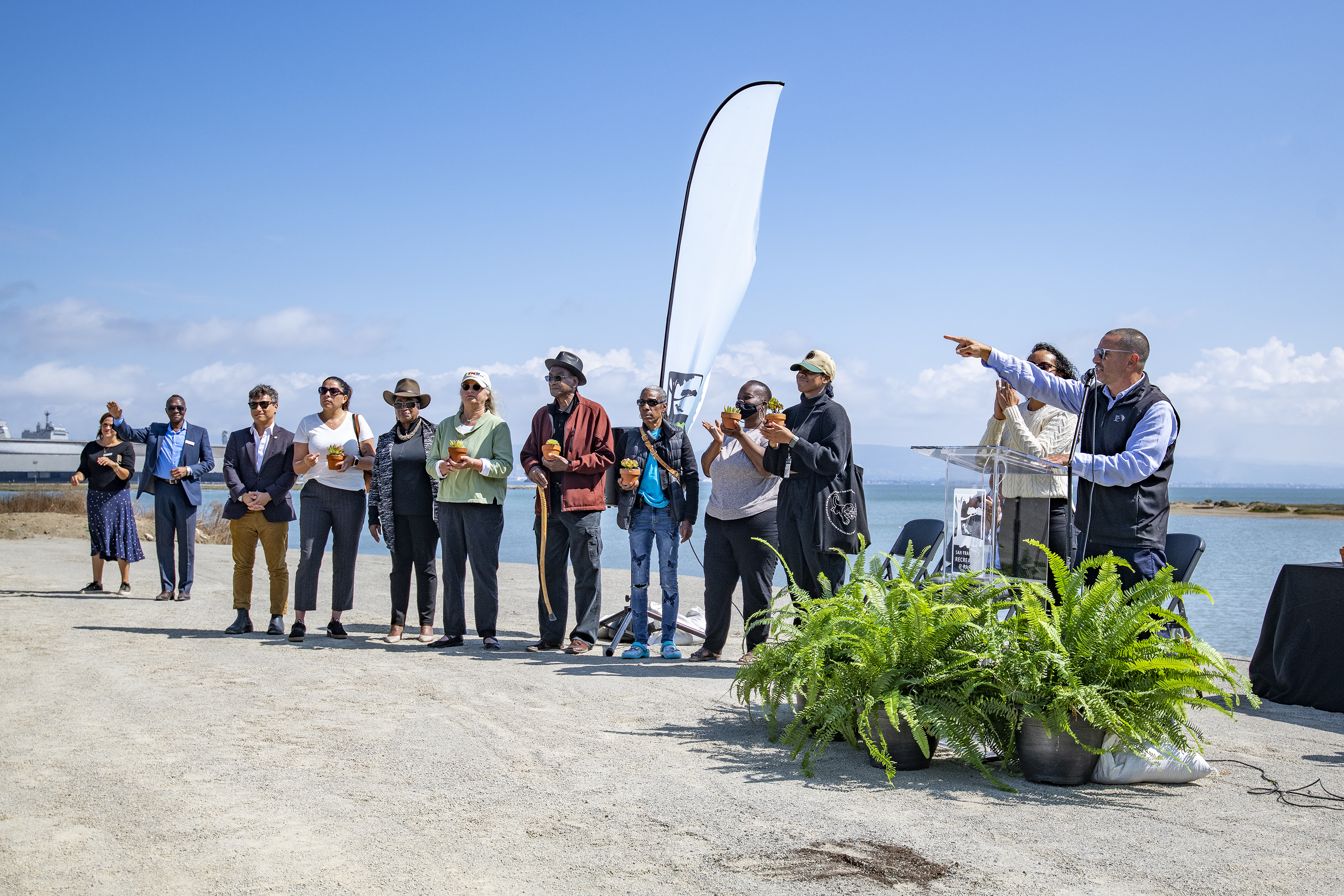 Image: SF Rec and Parks
Three years after that film's release, the tides have turned on this waterfront property. A couple months after the SF Board of Supervisors voted to expand the size of the park, SF Rec and Parks broke ground Wednesday on the India Basin Waterfront Park in Bayview. With a $140 million price tag, the park is described by the Chronicle as "the most expensive park in city history."
"This is a historic moment for San Francisco and the Bayview-Hunters Point community," Mayor London Breed said Wednesday. "India Basin Waterfront Park will transform a neglected shoreline into a modern, world class park that reflects and benefits the people who live here now, and for generations to come."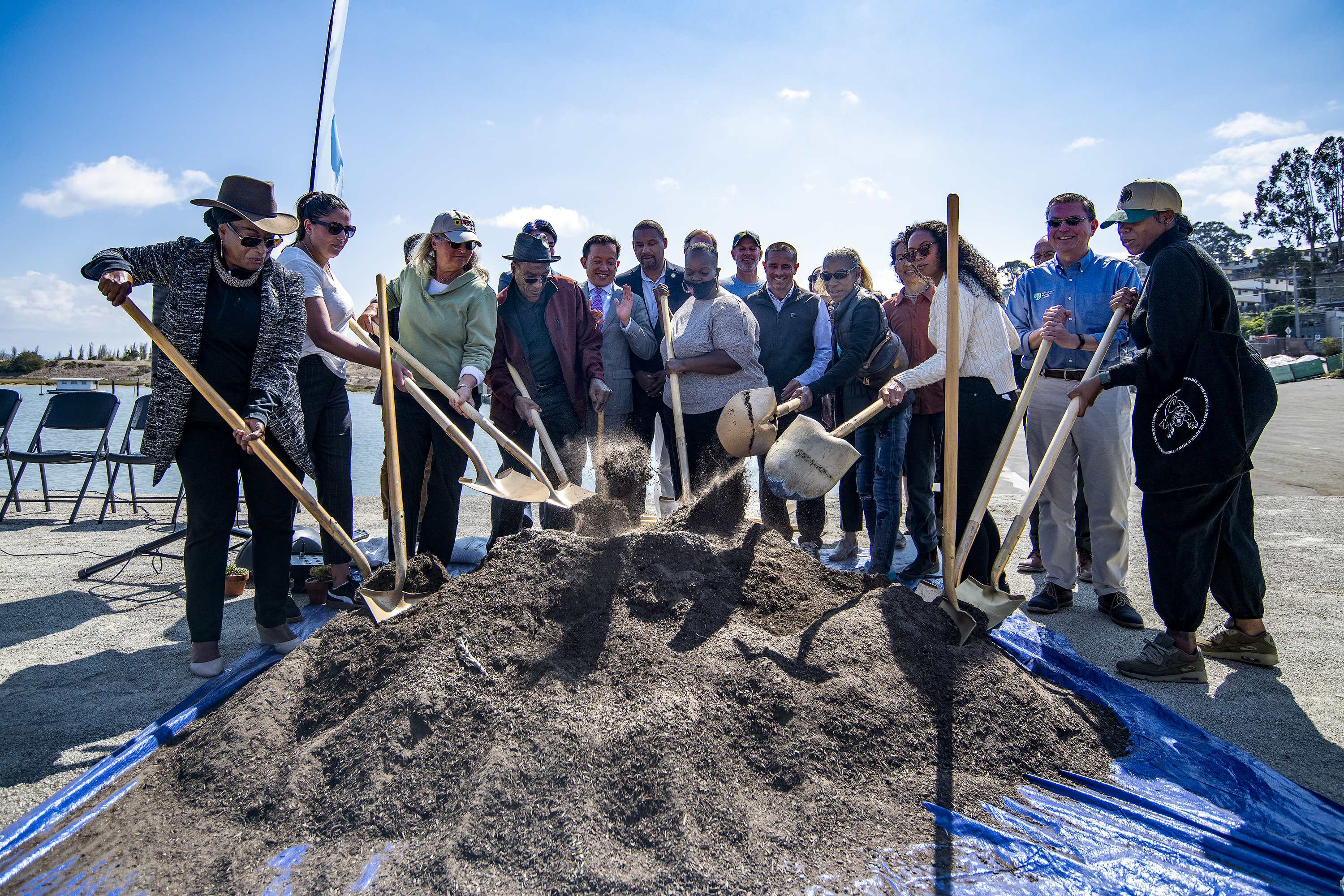 Image: SF Rec and Parks
While India Basin Waterfront Park itself is only 10 acres, it will connect 64 acres of open space on the city's southeast corner. An eventual bike and pedestrian trail will run from the Embarcadero to Candlestick Point, plus there will be plenty of waterfront park space for grilling and picnics, as well as a food truck area, two new piers, and a floating dock.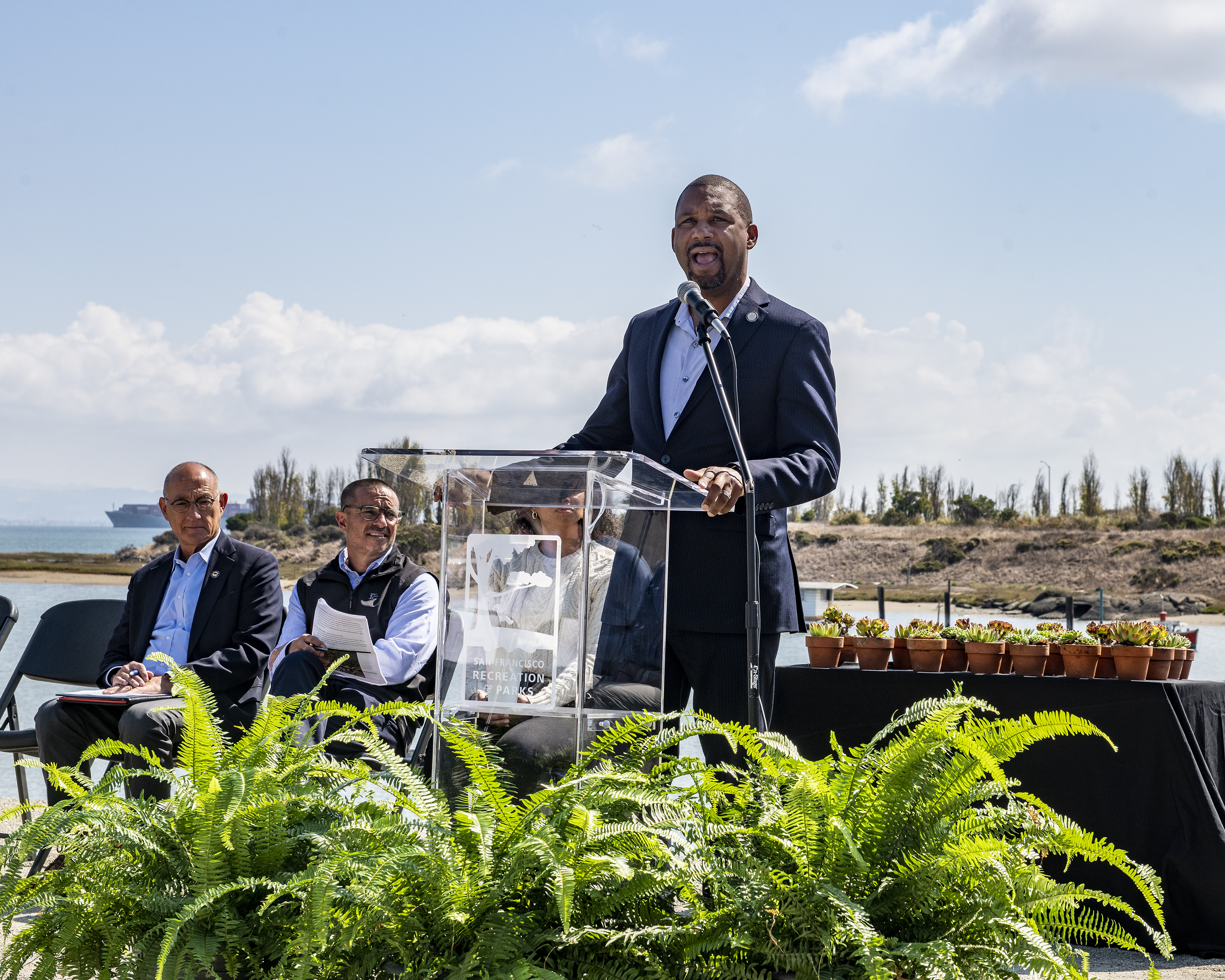 Image: SF Rec and Parks
"It is exciting to continue to provide more usable open spaces for the Bayview-Hunters Point community. Water access at India Basin is a major plus for residents in the area,"the district's supervisor Shamann Walton said at the groundbreaking. "I can't wait to see everyone enjoying this world class park that is long overdue."
While the overall pricetag is $140 million, the project also received about $54 million in state funding, $30 million through city bonds, and $25 million in private donations,

India Basin Waterfront Park broke ground today, and is expected to be completed sometime in 2025.