Published on October 06, 2022
Newish bagel company, Midnite Bagel, which just opened its first brick-and-mortar location in the Inner Sunset over the summer, is already about to close that location. The shop opened in June, as reported by SFist, at 646 Irving Street with long lines of customers ready to get their hands on some sourdough bagels. But, apparently, the retail location just isn't producing the results the owner, Nick Beitcher, was looking for. Eater reports that "the retail location is not bringing in the business to make the physical location worth the investment." So far, there have been no public announcements on social media, but those could be coming.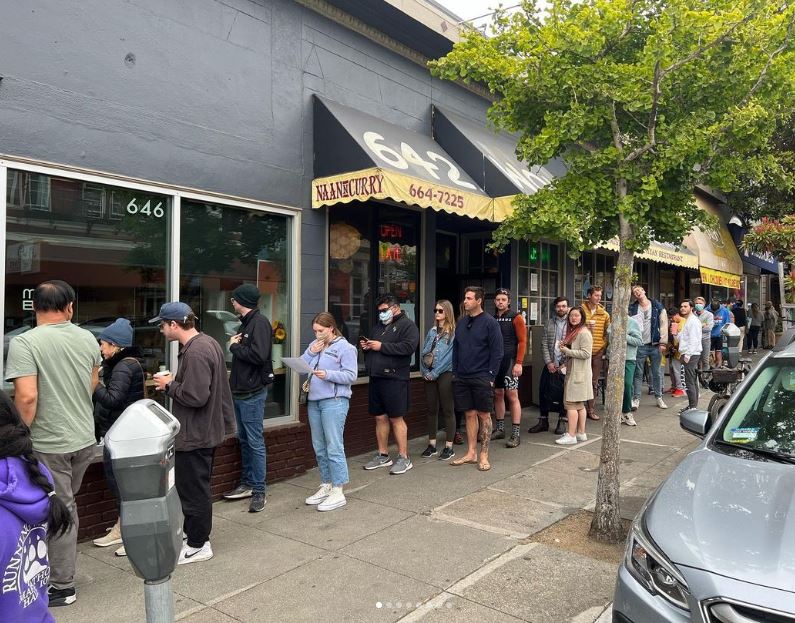 Opening Day in May at Midnite Bagel. | Photo Credit: @midnitebagel/Instagram
However, Midnite Bagel's wholesale business and online shop are still doing well, and there are no plans to stop selling the bagels at various farmers' markets in the Bay Area. Midnite Bagel helped make a name for itself while operating as a pop-up at Tartine Bakery, and perhaps more pop-ups will come in the near future.
Unfortunately, the Inner Sunset did not appear to deliver a consistent customer base for the bagel shop's retail endeavor. Beitcher is going to look for a new location. "We need a better retail location to reach our audience. It took almost four years to get that location and build that cafe. My expectation is that we're not going to find something immediately," Beitcher told Eater.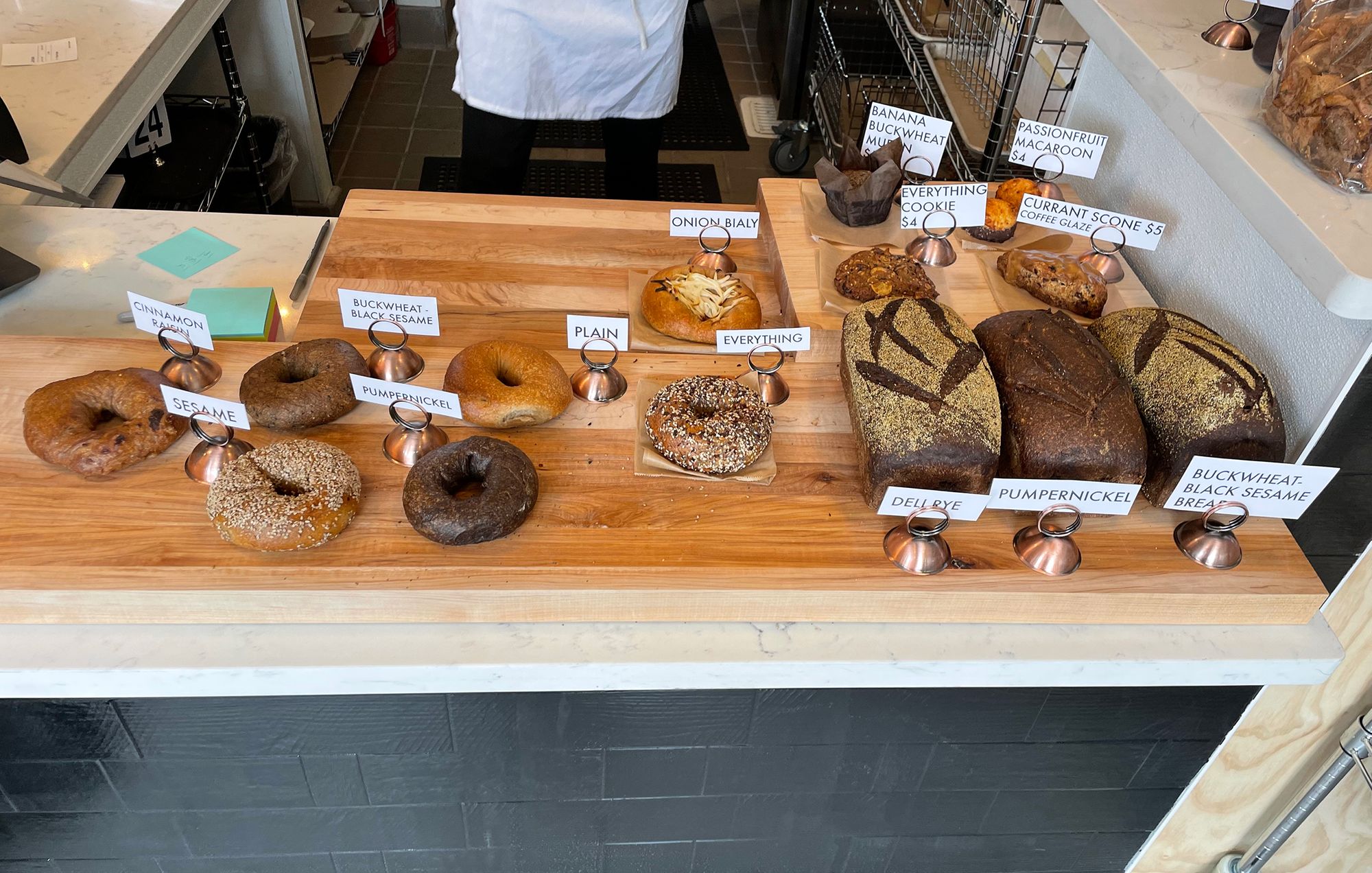 Photo Credit: SFist
There's no telling when a new Midnite Bagel retail location could happen, and the sting of having to close the Inner Sunset shop could linger. "Does it hurt? Sure, but we've never been a normal bagel shop, and we're selling a very different product. We're still shooting to be on the same level as the best artisan bread in San Francisco that people come from all over the world to try," Beitcher told Eater.
Midnite Bagel's last day in operation will be October 16th. Hours at the shop have already been reduced from Friday through Monday until the last day of service. Keep an eye on their Instagram account for a final farewell or an official closing announcement.