An Italian restaurant institution in San Francisco is about to expand to the East Bay for the first time in the business's storied history. Original Joe's will open a location in Walnut Creek, inside the space in the Broadway Plaza center formerly occupied by Stanford's Restaurant at 1300 South Main Street. When it comes to the new venue, it was apparently love at first sight for sibling co-owners John and Elena Duggan. "The minute we walked in through the doors to look at it for the first time, we immediately thought, 'Oh my God, this is going to be the new Joe's,'" owner Elena Duggan told The Chronicle.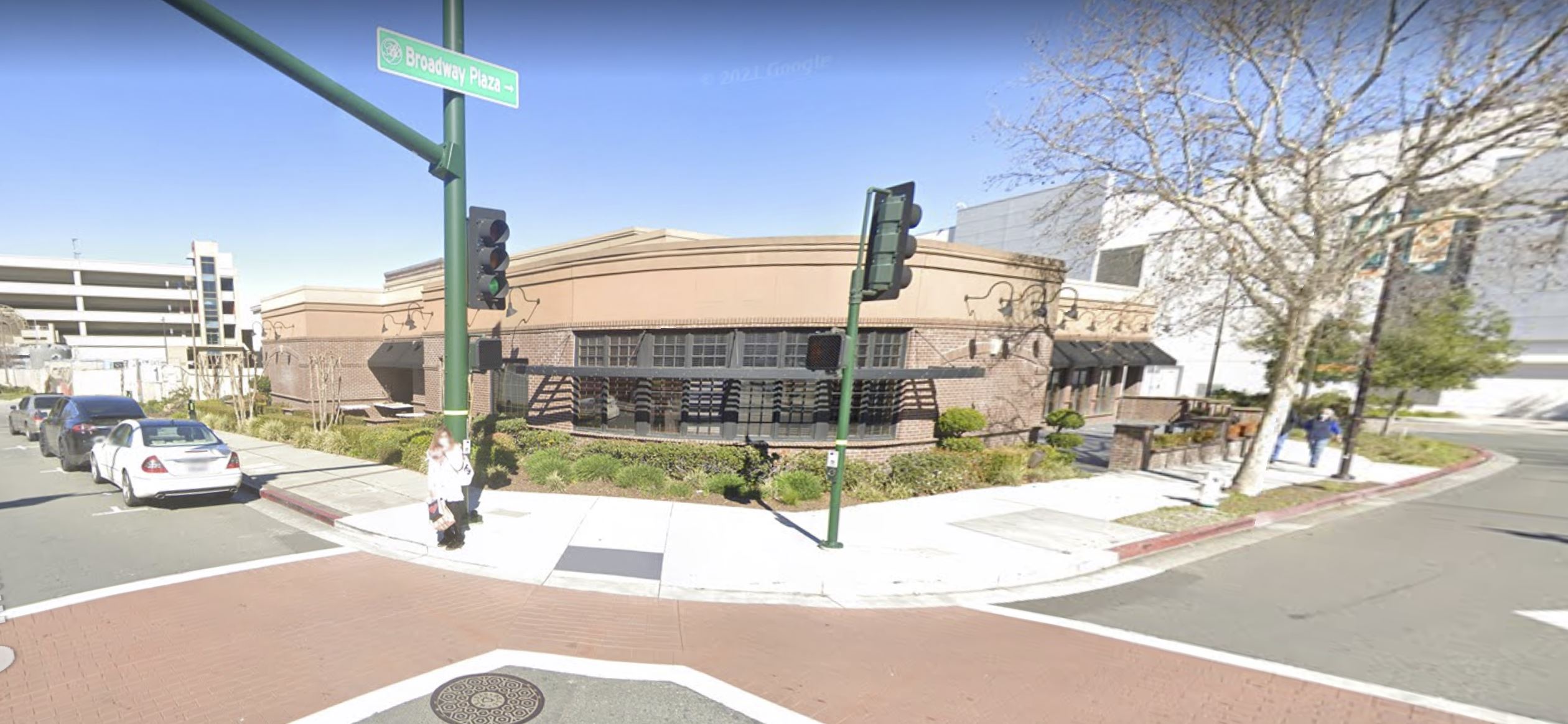 1300 S. Main St., Walnut Creek. | Photo Credit: Google Maps
The new location won't open until sometime in 2024, but there will be plenty of space, boasting a 9,000-square-foot floor plan. The Duggans still need to get a liquor license and are working on a total remodel of the interior, which will add several signature Original Joe's touches. The Chronicle reports that "plans for the new restaurant include seating for 250 guests across indoor and outdoor dining areas. Expect Original Joe's hallmarks, such as its traditional crescent booths, plus communal counter seating and a cocktail lounge section."
Original Joe's was first opened by the Duggans' grandfather in 1937 at 144 Taylor Street in the Tenderloin. Back then, it was just a counter with 14 stools. It ended up burning down in 2007. The Duggans were able to open the restaurant back up after moving to its current location on Union Street in North Beach in 2012. In 2016, the siblings took over Original Joe's Westlake in Daly City, a spinoff restaurant created by an original business partner in 1956. They also opened Little Original Joe's in West Portal in 2020, which is a pizza shop and market, and there is another spin-off in the works for SF's Marina District that is set to open within a few months.
The Duggans believe that the reputation of Original Joe's and Stanford's, which was in business for over 20 years, will help the new Walnut Creek location be a huge hit. "Customers know our brand. [Stanford's] tenure there points to good things for us for what we can do for the next 20 years and more at that same corner," John Duggan told The Chronicle. Expect to hear about possible opening dates for the East Bay spot about a year from now.