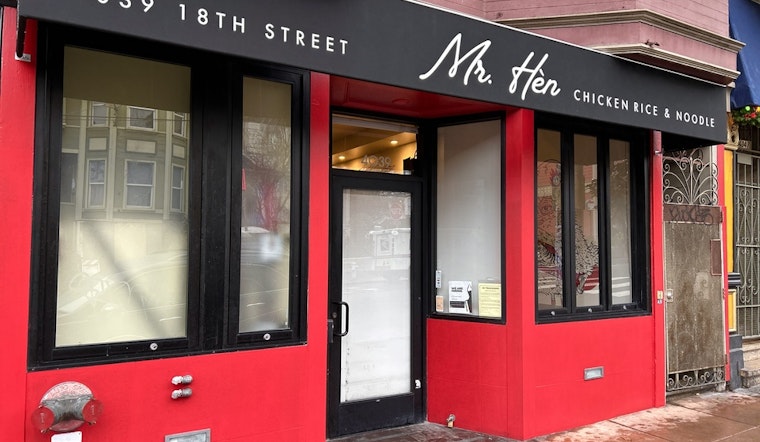 Published on December 29, 2022
After nearly four years in the Castro, fast-casual chicken-and-rice concept Rooster & Rice (4039 18th St.) closed its doors Friday, December 23.
Those doors won't stay closed for long, though. A similar concept, Mr. Hen Chicken Rice & Noodle, will be taking over the space.
The restaurant is operated by the owners of pop-up Thai restaurant Hungry Hub, which has been operating out of the space since March 2022.
Hoodline readers will recall Rooster & Rice was opened in 2019 by business partners Bryan Lew and Tommy Charoen when they shifted concepts from Indo Restaurant. Indo Restaurant opened in 2018 and lasted only one year.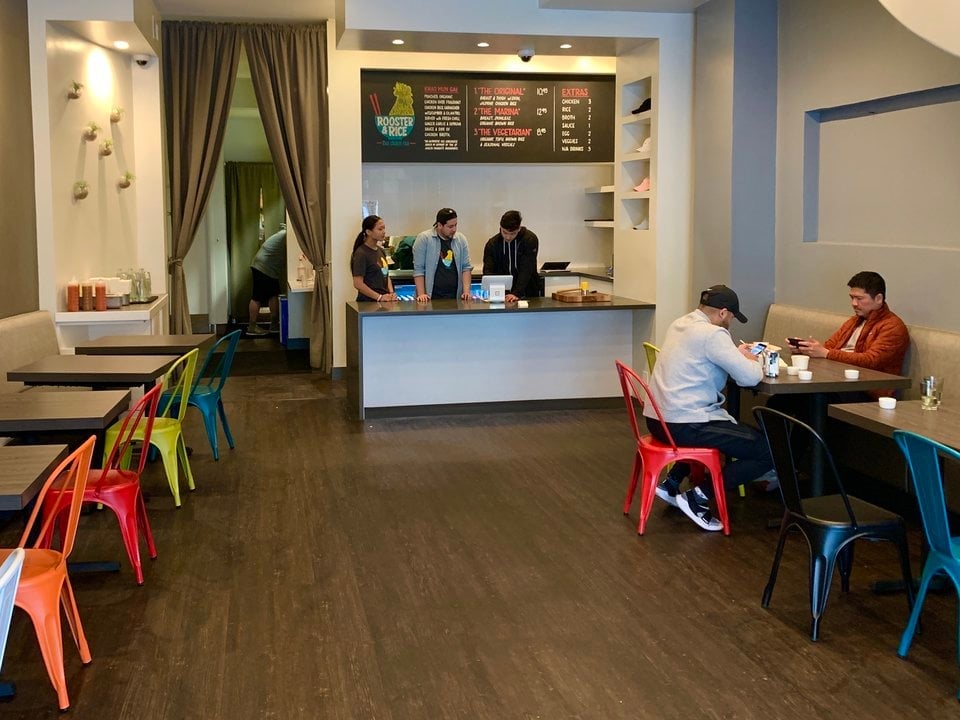 Inside Rooster & Rice prior to its closure (2019). | Photo: Steven Bracco/Hoodline
"Unfortunately, this location had to finally shutter its doors to consolidate locations in San Francisco," Lew told Hoodline. "Definitely bittersweet to see the closing of the store but hopefully it helps us consolidate and concentrate on becoming better as a brand in 2023. Will miss the Castro."
Rooster and Rice currently has 14 locations including five locations in San Francisco: Marina, Stonestown, Inner Richmond, Financial District, and SoMa.
Additional Bay Area locations include Campbell, Los Gatos, Mountain View, Palo Alto, Pleasanton, Redwood City, San Jose, and Santa Clara, along with one location in Houston, TX.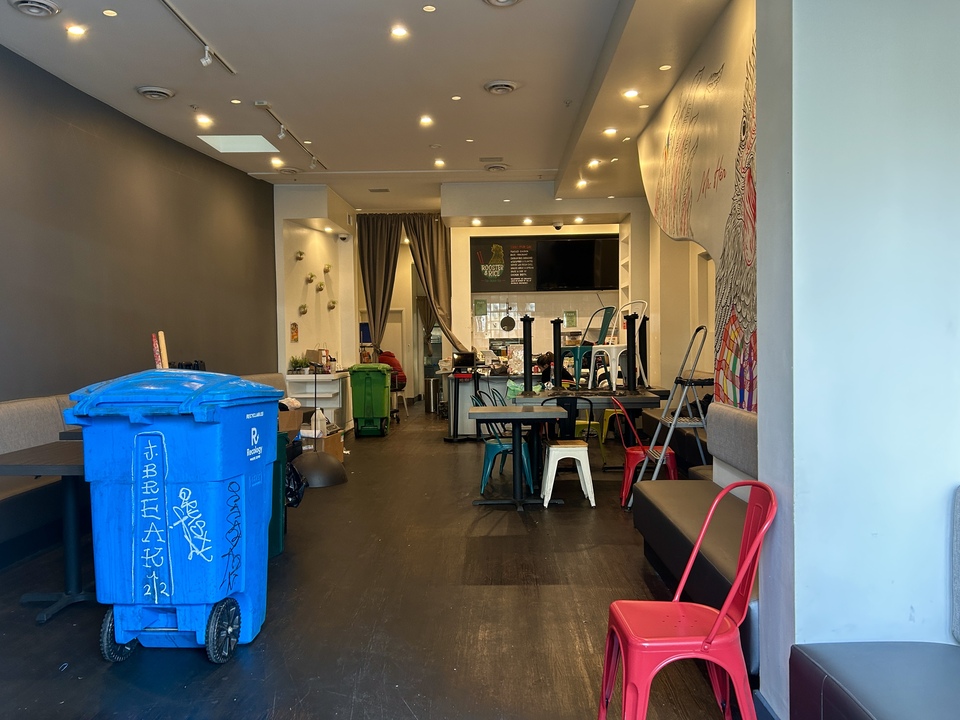 Workers prepare to open Mr. Hen Chicken & Rice next week. | Photo: Steven Bracco/Hoodline
Hoodline reached out to Mr. Hen for comment but did not receive a response.
Menu options include Roti Paradise ($12.95), Golden Tofu ($9.95), Crispy Calamari ($14.95), Pad Thai ($15.95), BBQ Pork ($15.95), Asian Gate Dry Noodles ($15.95), Basil Fried Rice ($15.95), and Rainbow Beef with Garlic Noodle ($18.95).
On a recent visit by a Hoodline reporter, workers could be seen painting a new mural and preparing the restaurant for opening. A sign on the window states the restaurant is currently hiring.
Tipster Christopher V. tells Hoodline that Hungry Hub will open on January 4 or 5.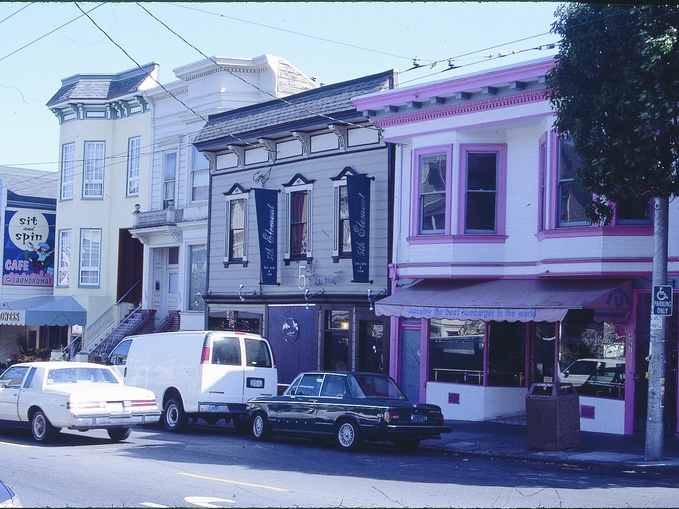 Hot 'N' Hunky at 4039 18th St. (2004). | Photo: Max Kirkeberg/SFSU
The space at 4039 18th has seen a great deal of turnover in the nine years since Vietnamese restaurant Zadin closed in 2013. Since then, it's housed four closed restaurants: Urban Picnic, Mekong Kitchen, Indo Restaurant, and Rooster & Rice. Asian fusion restaurant Malacca briefly operated out of the space from 2005 to 2007.
Longtime Castro residents will recall that 4039 18th was the longtime home of burger joint Hot 'N' Hunky which operated from approximately August 1981 until June 2005. (Let us know the exact dates, if you know them, in the comments below).
Update 1/2: A representative from Mr. Hen Chicken Rice & Noodles confirmed that the restaurant will open on January 4. The representative declined to provide their name.
The representative said the restaurant is owned by Thai people but "it's not Thai food." "We sell only chicken rice and chicken noodles." Customers can expect friend chicken and grilled chicken.
A menu for the restaurant was not provided.
---
The story has been updated to reflect that the name of the restaurant will be Mr. Hen Chicken Rice & Noodle. Thank you to tipster Nick W!.