Nader Parhizgari has always had a passion for healthy food. So when the 30-year North Beach resident decided to open a restaurant here, he wanted to offer diners a more nutritious alternative to the pizza and pasta places that dominate the neighborhood. He toyed with the idea of jumping on the gluten-free, all-organic bandwagon. But in the end, he settled on a restaurant that serves the fresh and healthy Mediterranean dishes he's enjoyed at home for years. The result is Elena Mediterranean Cuisine (347 Columbus Avenue), which opened at the end of last year.
"I believe people have to eat right," said Parhizgari, who owned The Nature Stop market on Grant Avenue from 2006 to 2019. "In this neighborhood, we need some more healthy options. Pasta and pizza are great. But not if you eat them every day."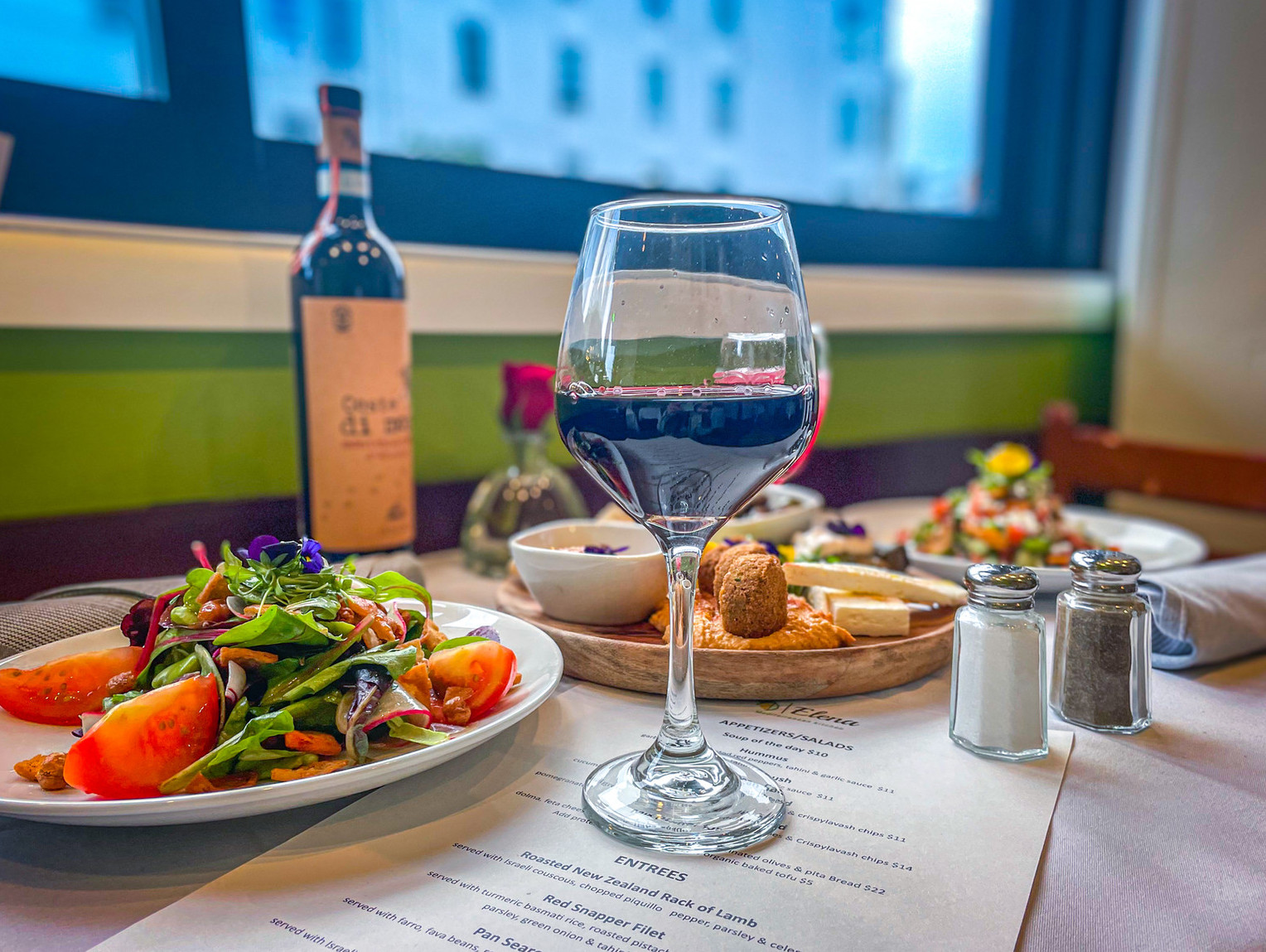 Elena features an array of fresh and flavorful Mediterranean dishes. | Photo courtesy: Elena Mediterranean Cuisine
Parhizgari named his restaurant Elena for a couple of reasons. It's his daughter's name, for one. And he wanted something with international flair. According to Parhizgari, Elena is a popular name in many Mediterranean countries, such as Italy and Spain.
The interior of the restaurant is as fresh and unfussy as its food. Parhizgari spent two years renovating the intimate space. With spring-green walls that complement tables dressed in crisp white linens, it exudes a simple yet elegant ambiance.
Currently, Elena is only open for dinner. But Parhizgari plans to start serving lunch in a couple of months. He'll also gradually add more options to the menu.
You won't find heavy sauces and greasy oils in the restaurant's kitchen. Elena cooks rely on herbs, spices and olive oil to bring out the flavors of the food.
"We've been preparing these dishes at home for a long time," explained Parhizgari. "I think the spices and herbs make a big difference."
He's also a fan of grains like couscous and farro, staples of a Mediterranean diet, that accompany many Elena entrees. While such grains have become more popular in the U.S. in recent years, Parhizgari hopes even more folks will come to appreciate their health benefits, versatility, and tastiness.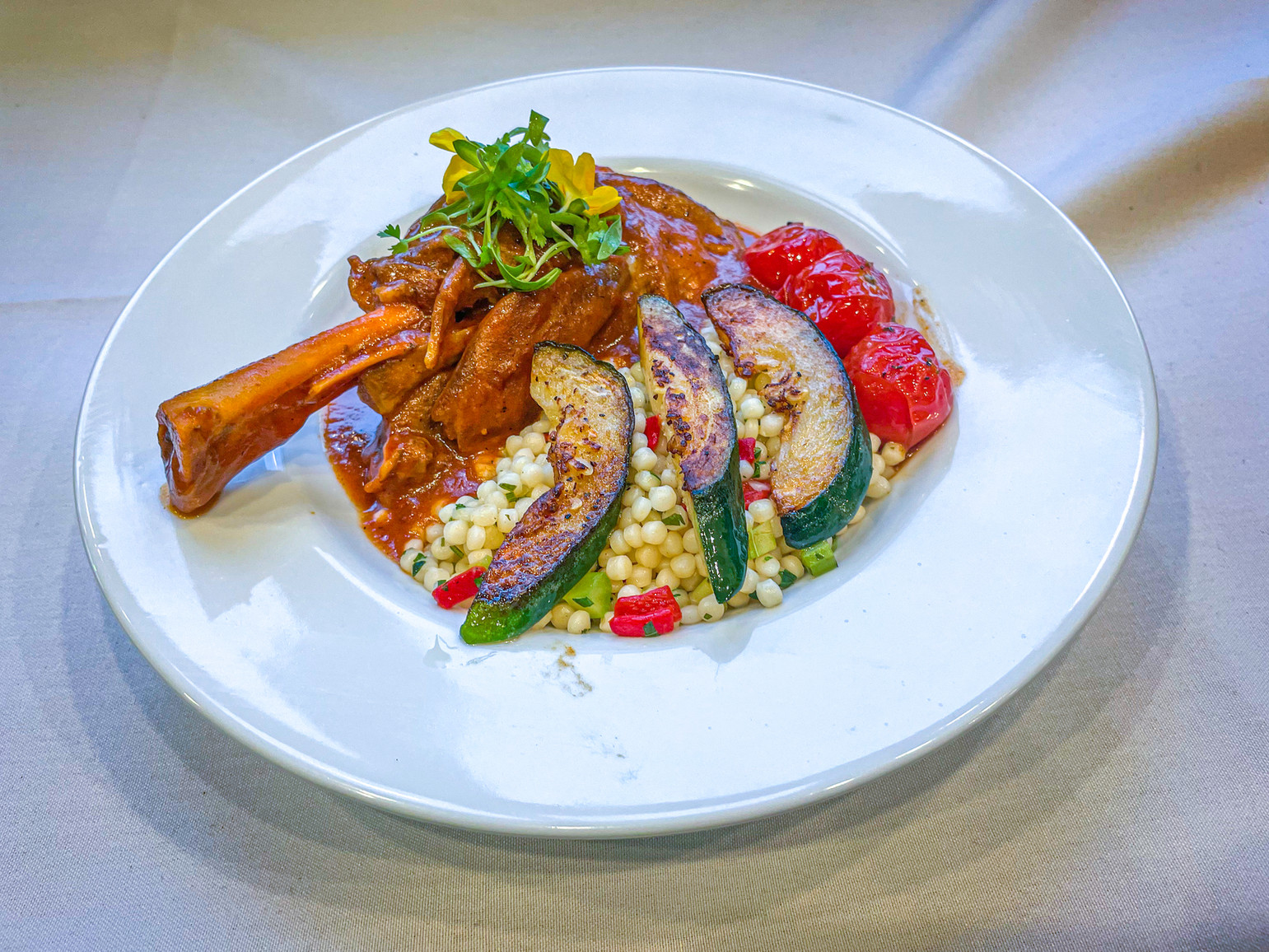 Braised lamb shank is among the specialties at Elena. | Photo courtesy: Elena Mediterranean Cuisine
Restaurant specialties include wild — when available — red snapper seasoned with herbs and drizzled with tahini sauce; braised lamb shank in a savory tomato sauce; and marinated grilled chicken thigh topped with a tangy yogurt sauce. There's also a nightly vegetarian entree.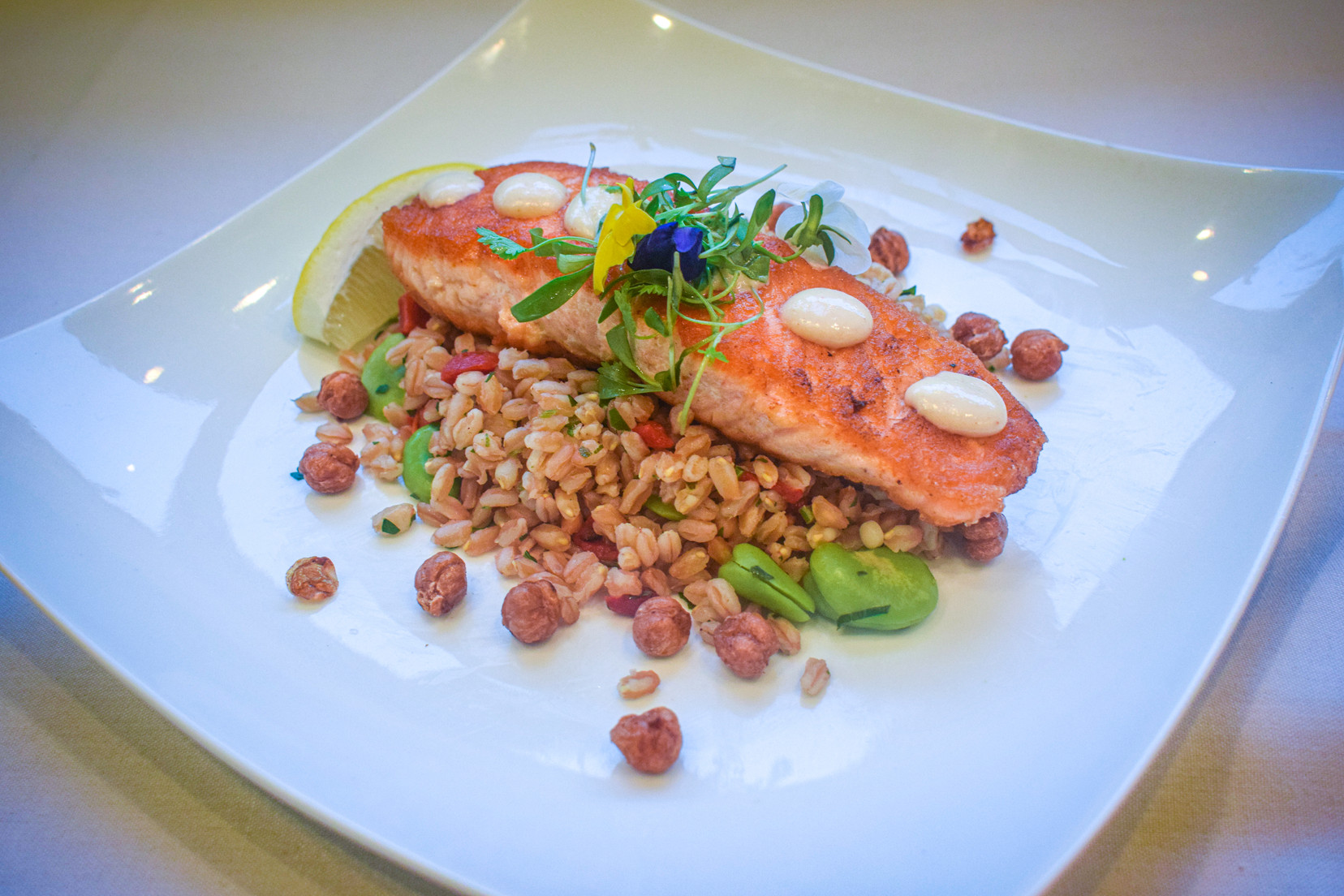 The pan-seared salmon at Elena tastes as good as it looks. | Photo courtesy: Elena Mediterranean Cuisine
I can personally vouch for the pan-seared salmon filet. During a recent dinner at Elena with friends, I devoured every morsel of the perfectly cooked dish. Served on a bed of tasty farro sprinkled with toasted chickpeas and fava beans, the fish sported a delicate golden crust, while its center was buttery and flaky. Plump roasted cherry tomatoes added a pleasing pop of color to the plate.
Our party also shared the mixed Mediterranean platter as a starter, a yummy spread of hummus, baba ghanoush, olives, feta cheese, dolmas (stuffed grape leaves), and pita bread. For dessert, homemade baklava was just decadent enough to satisfy our sugar cravings without leaving us overly bloated.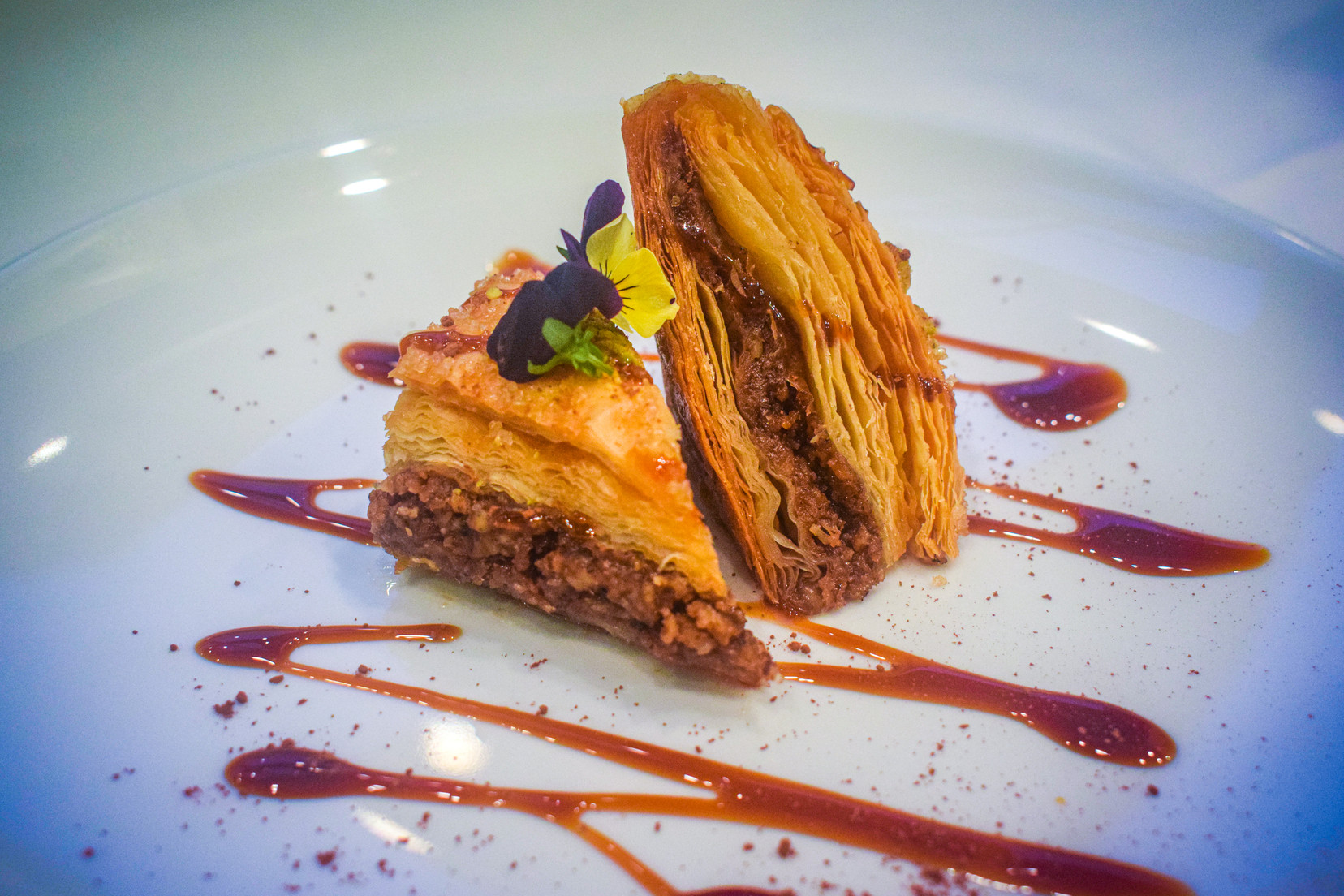 Baklava makes a sweet but not too heavy ending to a Mediterranean feast. Photo courtesy: Elena Mediterranean Cuisine
"I just want people to be healthy, eat right and live longer," said Parhizgari. And at Elena, pursuing those goals is a fun and delicious experience.

Elena is open for dinner, Tuesday through Sunday, from 5 to 10 p.m. For more information or to make a reservation, visit elenameditteranean.com.