Ever wonder what it would be like to travel to space, view the Earth from afar or visit the International Space Station? An immersive exhibit currently on display in Richmond's Craneway Pavilion aims to give visitors a taste of those experiences via virtual reality.
Space Explorers: The Infinite is a virtual-reality exhibit in which visitors don VR headsets in order to explore a full-scale virtual replica of the space station. After a brief orientation, guests enter a large, empty room, which provides the space (pardon the pun) to roam around the virtual station. There, staff help visitors on with the headsets, which transport them into a dark and starry world.
The ghostly outline of the space station looms ahead. Pass through its walls, and orbs appear, floating here and there inside. Touch one of these and a video clip of life in space plays — displayed in three dimensions all around. Pass back outside the station's walls to gaze at the station itself and the planets against the backdrop of outer space. And enter the viewing portion of the virtual station to take in breathtaking views of Earth beyond its windows.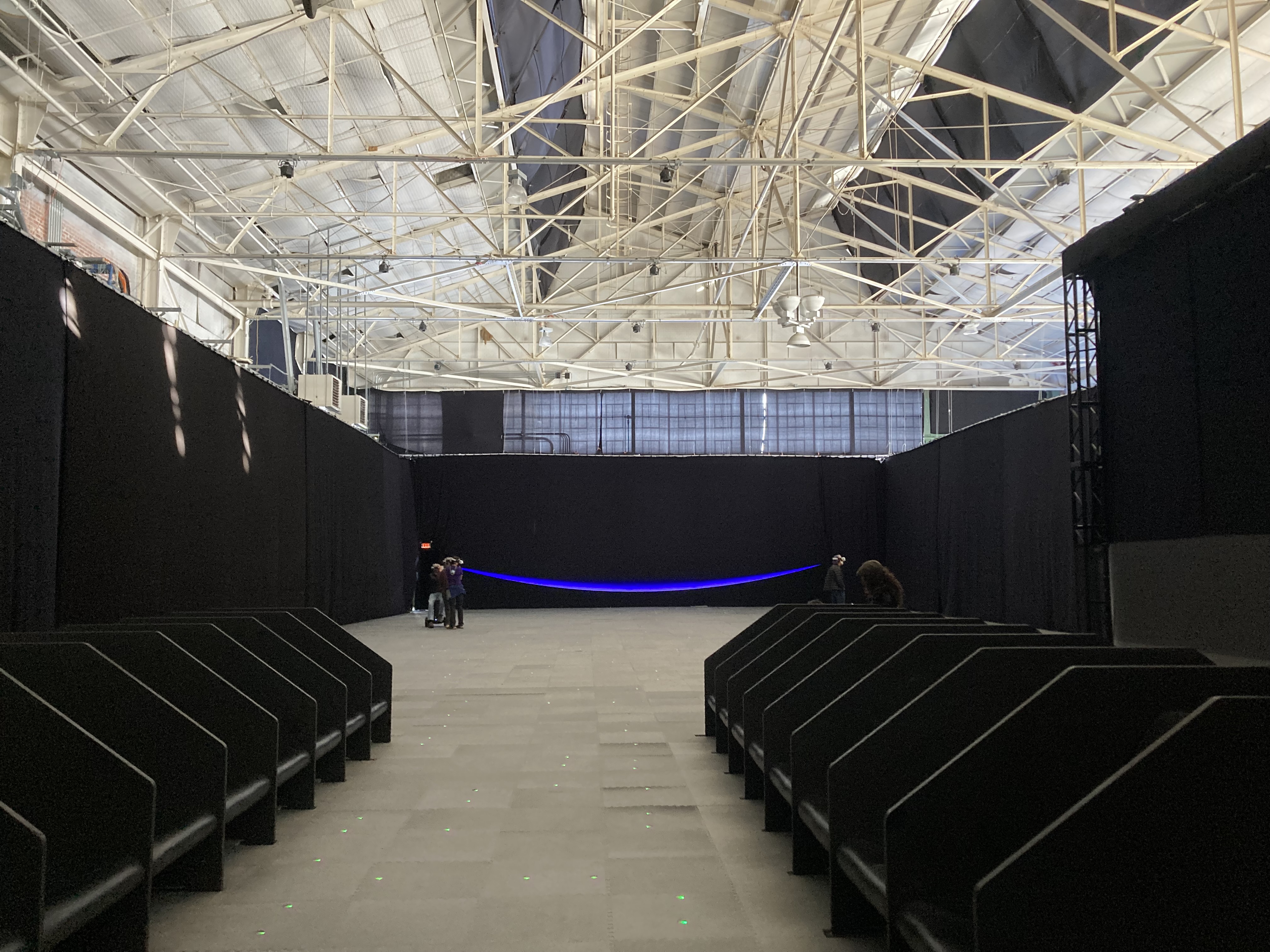 Guests wear VR headsets to explore the virtual space station inside the Craneway Pavilion. | Photo: Laila Weir/Hoodline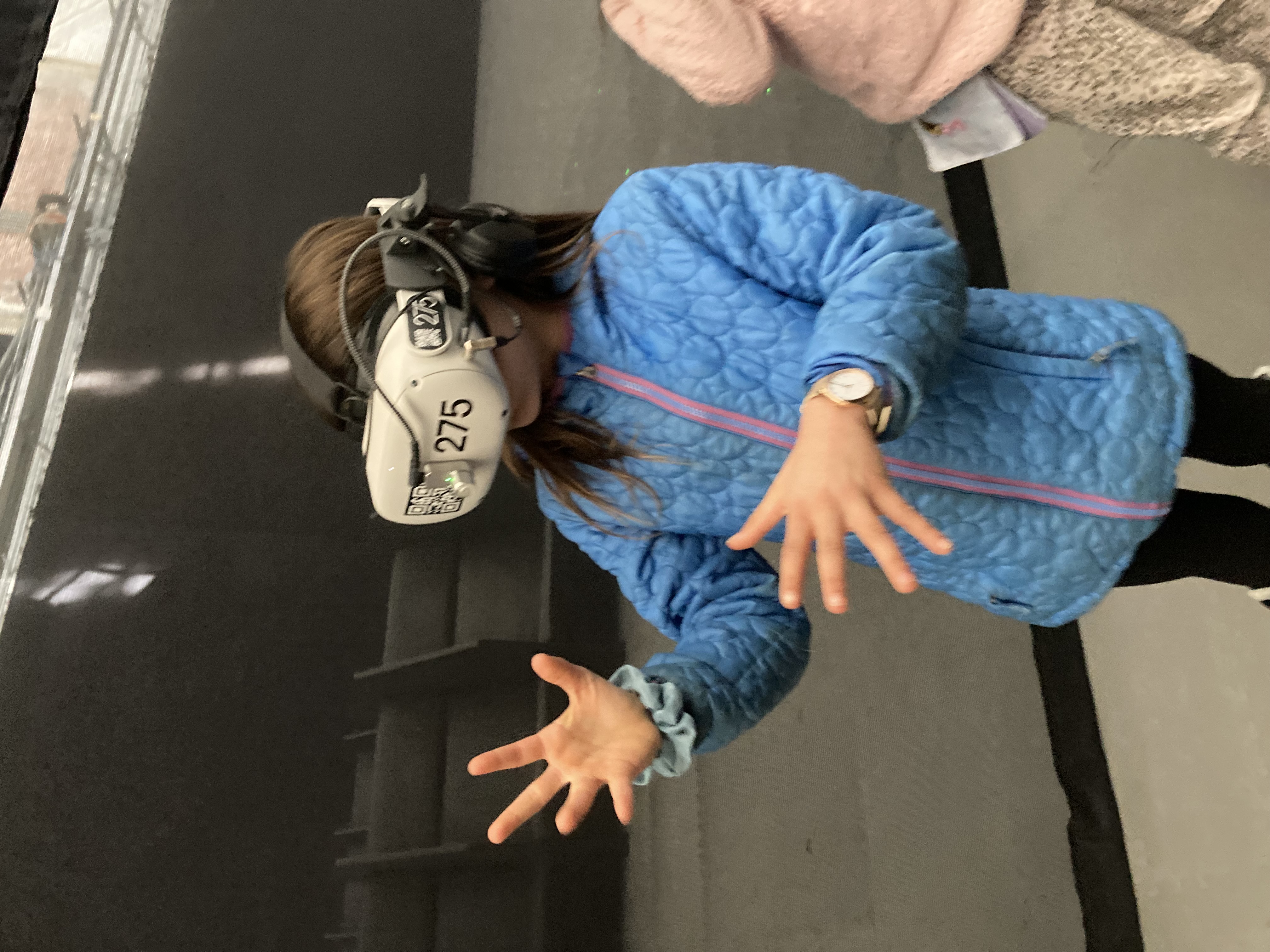 Photo: Laila Weir/Hoodline
Guests get about 45 minutes to explore the VR experience, after which they can pass at their own pace through a set of smaller rooms and hallways that house three space-themed immersive art installations by Japanese artist Ryoji Ikeda. These make use of mirrors, flashing lights, and rays of colored light to create experiences that evoke a black hole, wormhole, and a kind of beam-me-up ray. (Note that the first makes use of high-pitched sounds and strobe lights, and it comes with an epilepsy warning, so sensitive visitors may want to continue before it ends.)
It's an ambitious exhibit that draws on cutting-edge technology to create an out-of-this-world experience — and that can mean some technological glitches. On our first attempted visit, the exhibit was down for technical reasons. The next time, it was up and running, but the headsets occasionally conked out. There were staff roaming around and ready to help any guests who raised their hand for assistance, however, and overall the glitches were minimally disruptive. Kids in my group of visitors were overheard saying, "Wow" and "This is so cool!" on multiple occasions, and the adults, while quieter, seemed inclined to agree.
Weekend tickets will set you back $49.95 for adults ($39.95 for students and $29.95 for kids 8-12; no entry under 8), with various discounts for weekday admission, group bundles, or special offers.
The Infinite exhibit builds off "Space Explorers: The ISS Experience," a four-part reality documentary series following (and filmed by) astronauts on the space station. The series captured many hours of three-dimensional, 360-degree footage of astronauts at the station and even on a space walk outside, bringing the world of space to life for us Earth-bound folk in fascinating detail. The Infinite experience was co-produced by the studio behind the series: It's a joint venture of PHI Studio and Felix & Paul Studios, which produced the series in association with Time Studios in collaboration with the U.S. ISS National Laboratory, NASA, and five more international space agencies.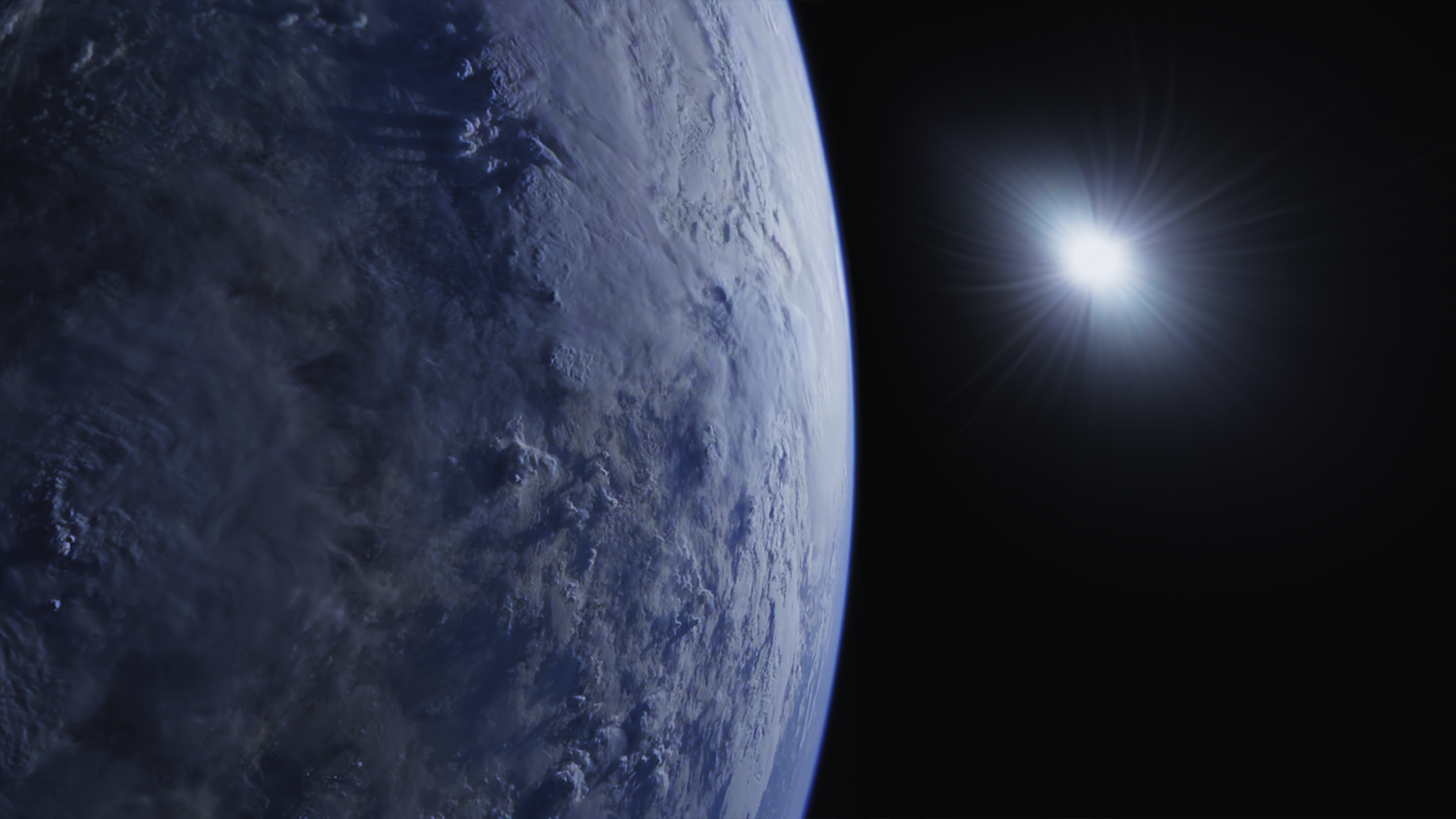 Photo from Space Explorers: The ISS Experience, courtesy of Felix & Paul Studios.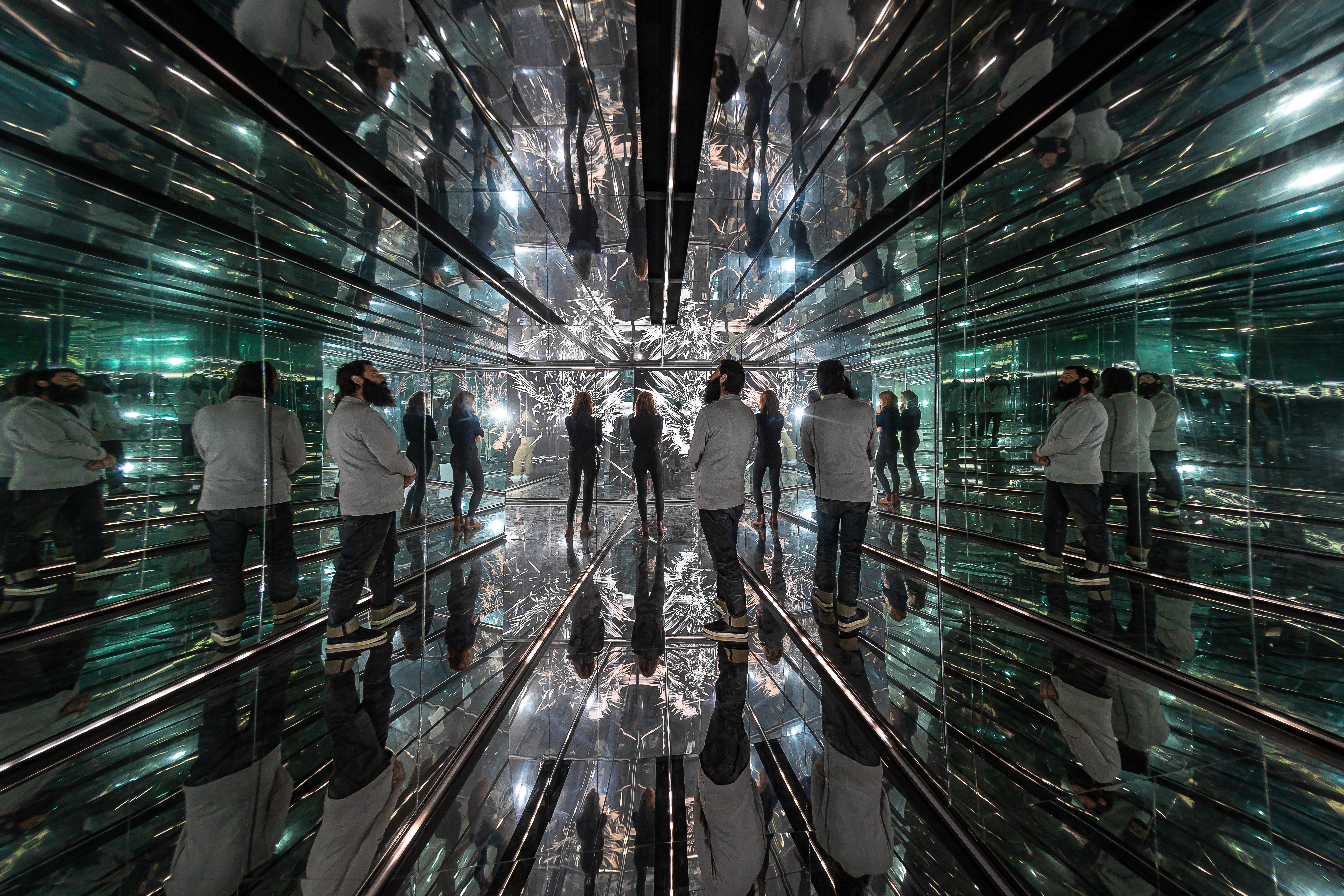 Visitors view immersive art at The Infinite. | Photo: The Infinite Experience
The exhibit is housed inside 12,500 square feet of the soaring Craneway Pavilion, a former Ford assembly plant that dates to 1931, located along the Richmond bayfront, not far from the Rosie the Riveter museum commemorating Richmond's role in World War II. It's the fourth stop for the Infinite exhibit, which is making a multi-year international tour and has previously visited Montreal, Houston, and the Seattle-Tacoma area. It's expected to remain in Richmond through mid-March.
Space Explorers: The Infinite is open at the Craneway Pavilion, 1414 Harbour Way South, Richmond. For more information, see theinfiniteexperience.com.