North Beach loves a party. So it's only natural that during Mardi Gras, the neighborhood lets the good times roll with a scaled-down but lively version of a New Orleans-style second-line parade. This past Saturday marked the 10th year the North Beach Mardi Gras Parade — put on by Northstar Café and southern restaurant and bar Tupelo — sashayed through the streets to the delight of participants and spectators.
"Mark Jennings, one of the owners of Northstar, and I are both big fans of New Orleans. We spent a lot of time there and I've booked a lot of New Orleans music and played there as a musician as well, so we got together about 11 years ago and thought this would be a fun thing to do," said Tupelo owner Teague Kernan.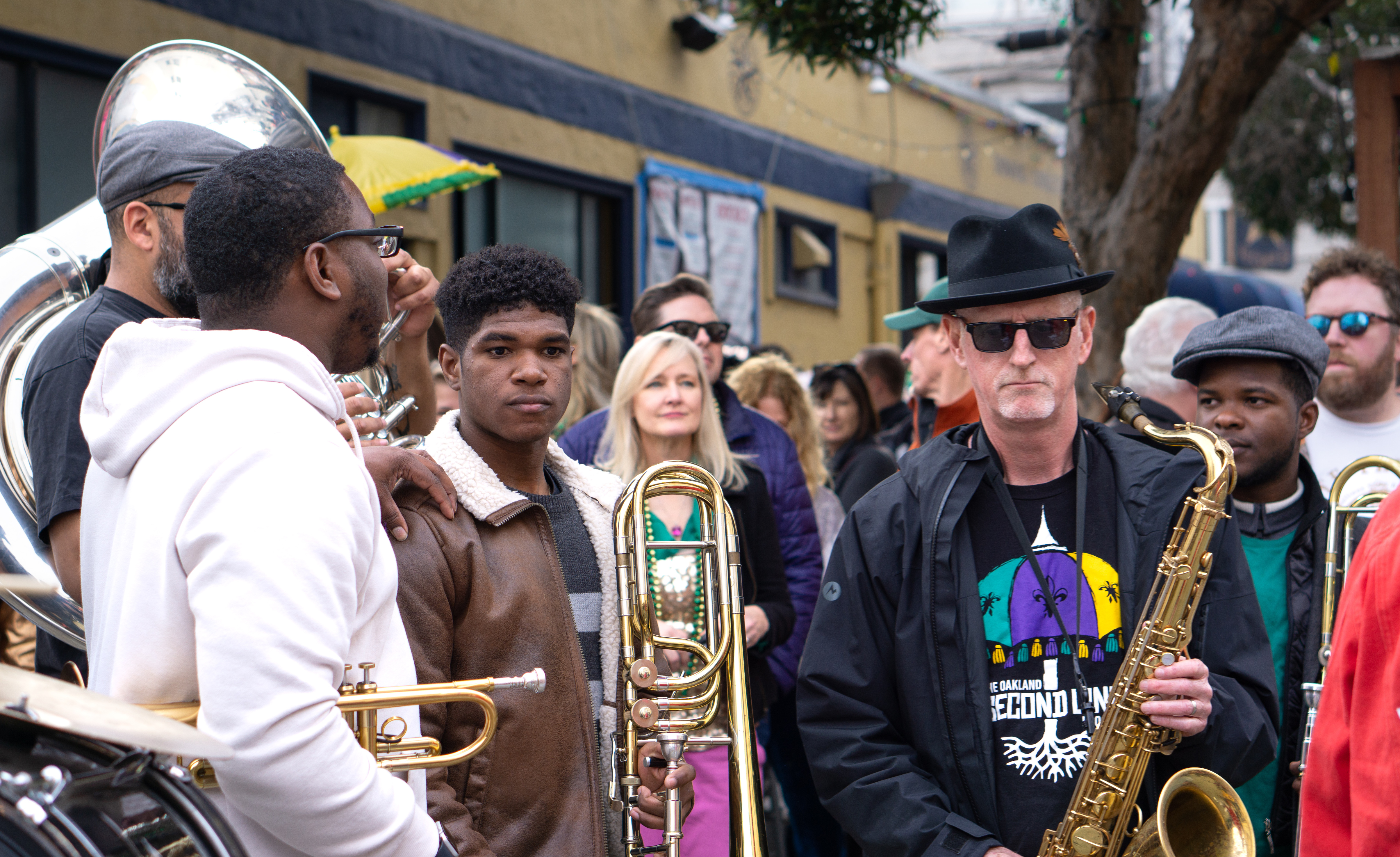 Clad in colorful outfits with strands of Mardi Gras beads dangling from their necks, revelers started gathering at Northstar at around 1:30 p.m. to get primed for the event with specially priced drinks. Billy Cohen and Colleen Kennedy were among them. The couple lives in the Sunset District and has attended the parade several times.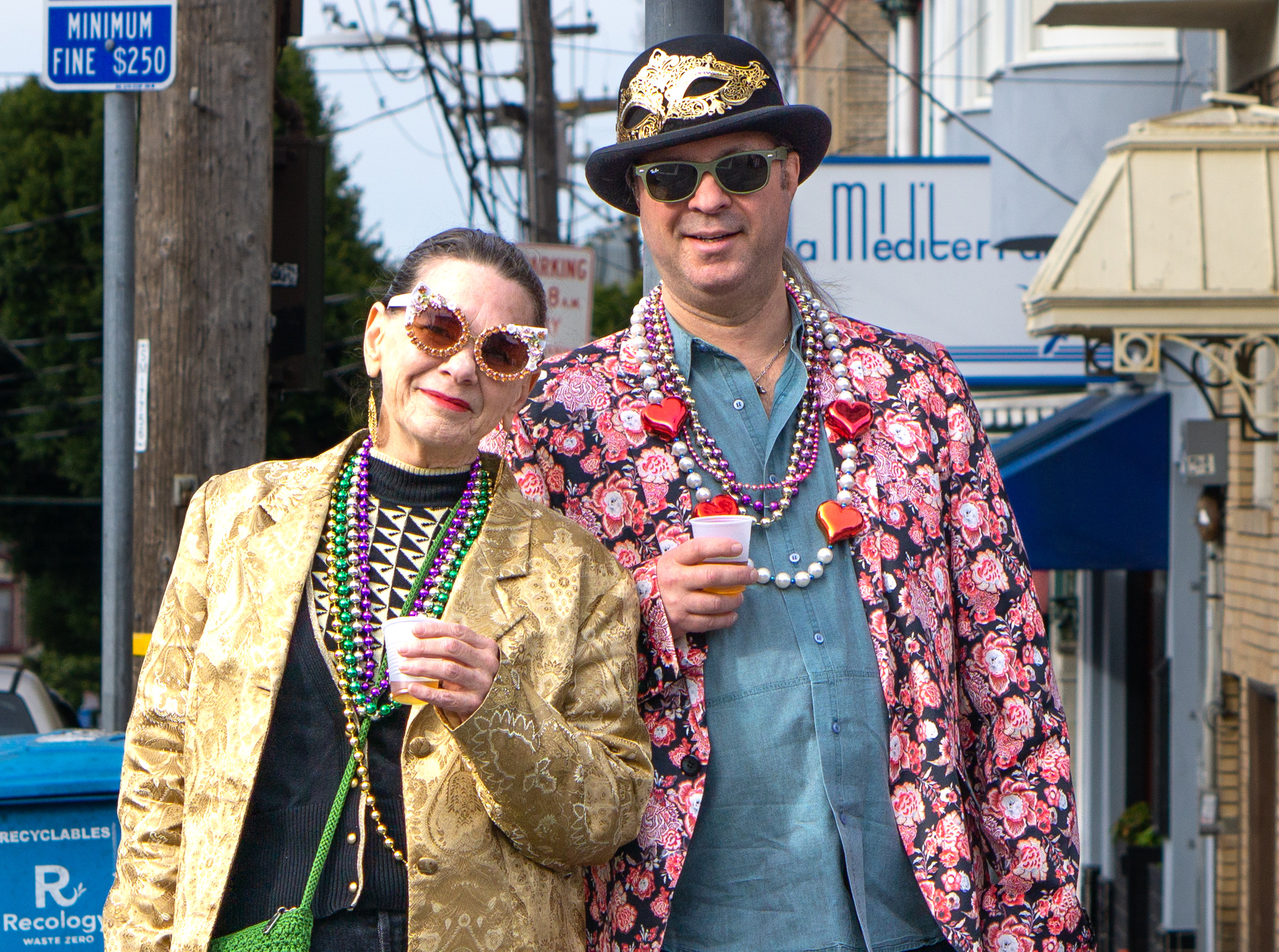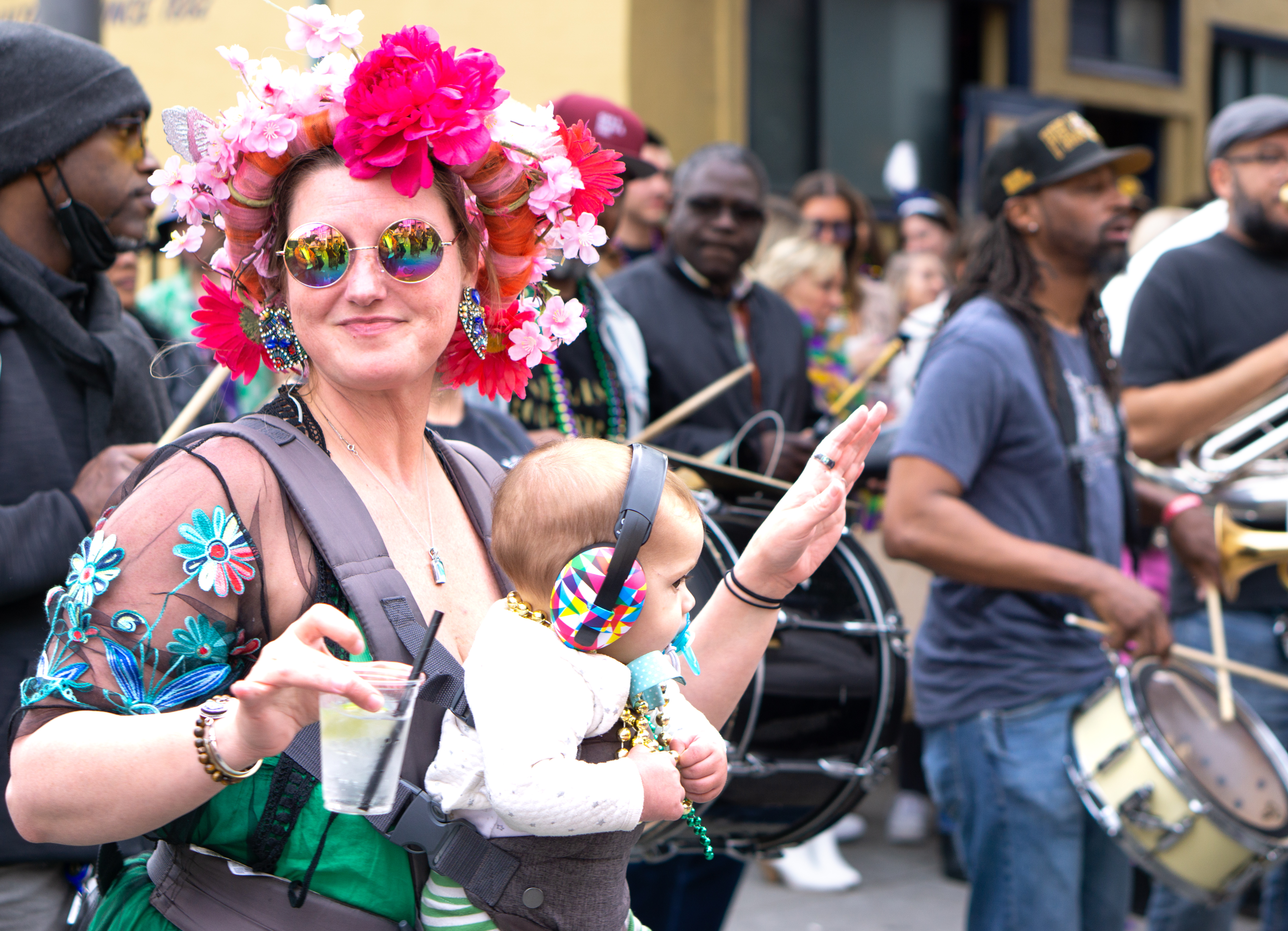 "It's always a lot of fun," said Kennedy.
"Our son played bass drum in the parade a couple of times," noted Cohen, who attended Mardi Gras in New Orleans in his college days. He added that part of the appeal of the North Beach event is that you never know what's going to happen. One year, for instance, a trombone player poked his head out the window of a building along the parade route and joined in with the band as it passed by.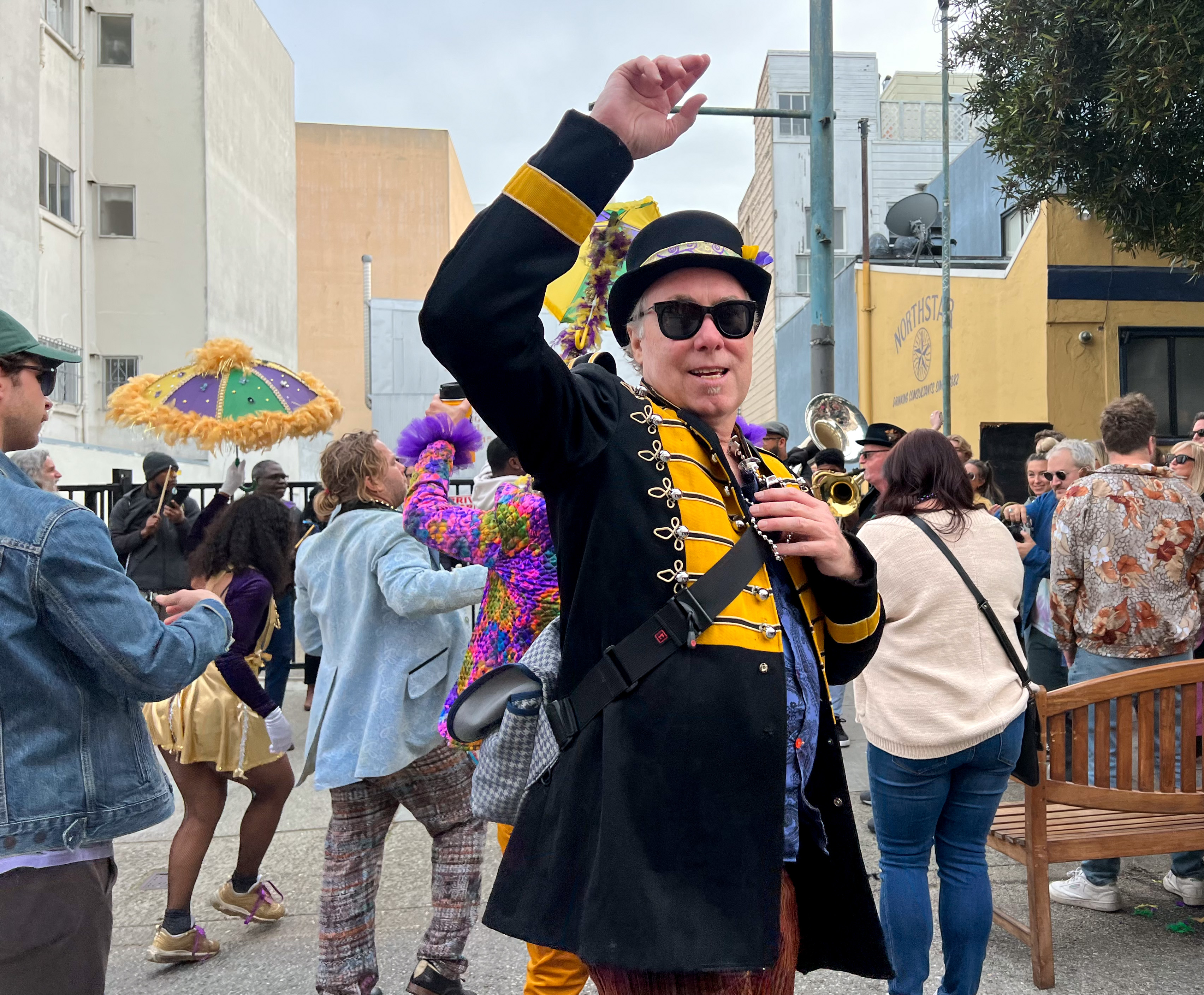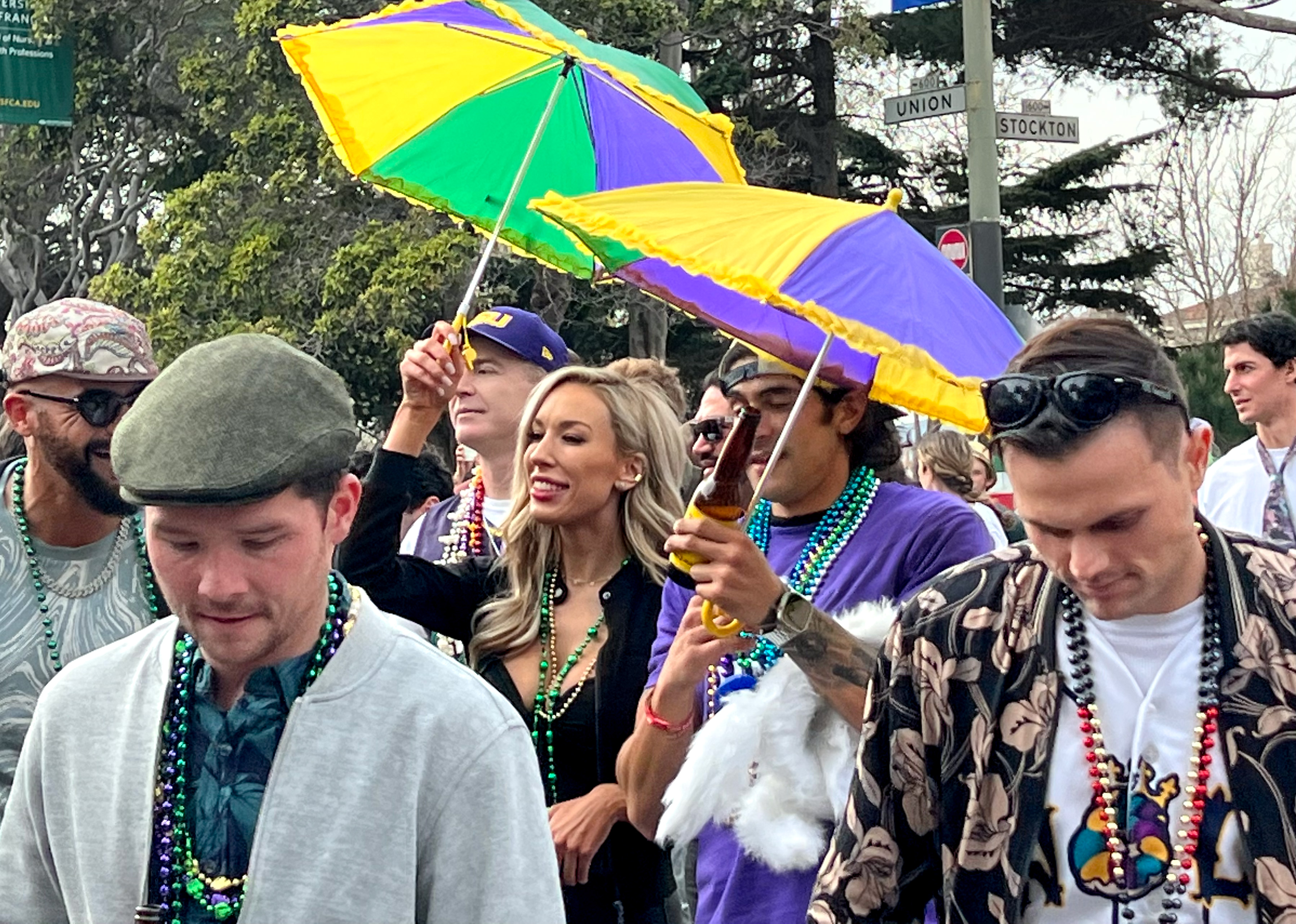 Saturday's parade kicked off at 3:30 p.m. with Kernan leading the band MJ's Brass Boppers. The rest of the crowd followed them down Powell Street. Showing off their second-line moves as they fluttered hankies, sipped drinks and twirled fancy parasols, the merry crew headed to Washington Square. After a pitstop for the band to perform a couple of tunes for folks hanging out at the park, the parade picked up a few more Mardi Gras partiers and shuffled its way to Green Street.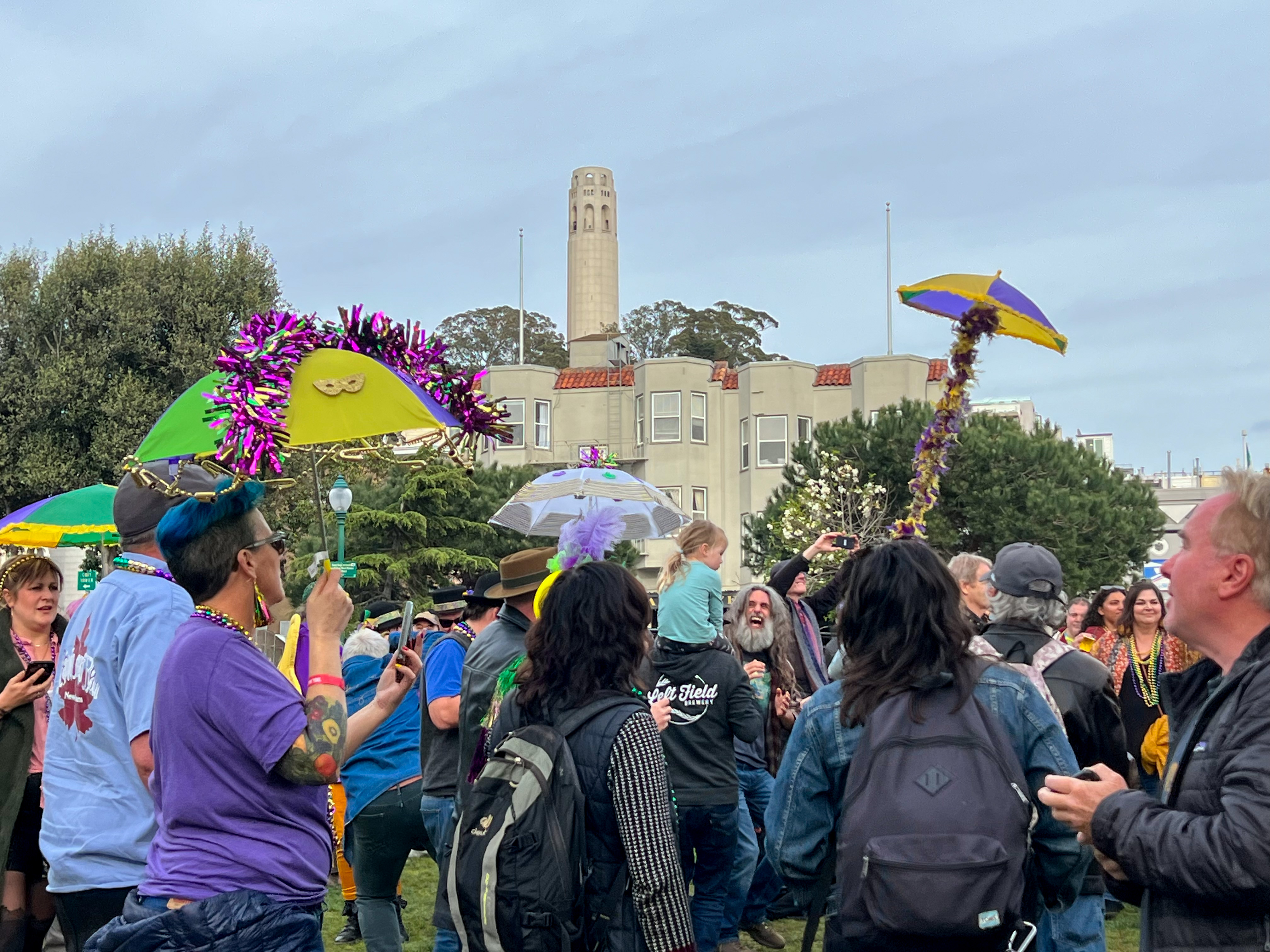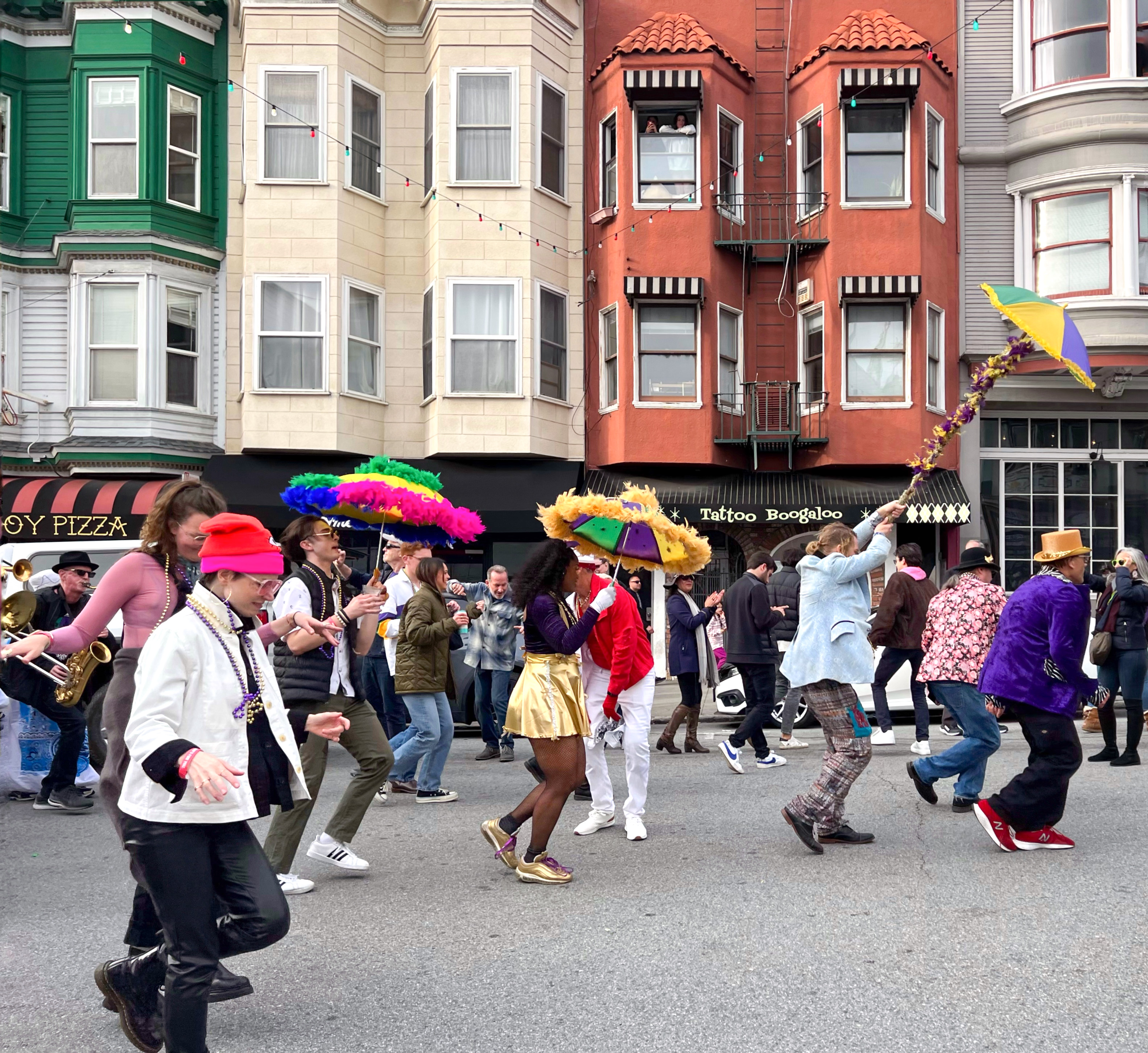 There were no spontaneous musician performances from building windows this year. But spirits were high and the parade's joyful energy was infectious. Diners at the restaurant parklets that dot Green Street's sidewalks showed their appreciation for the free entertainment with cheers and applause. The parade continued to Grant Avenue and Tupelo, its final destination. At Tupelo, those who were lucky enough to have a ticket for the sold-out creole feast and libations kept the celebration going into the evening.