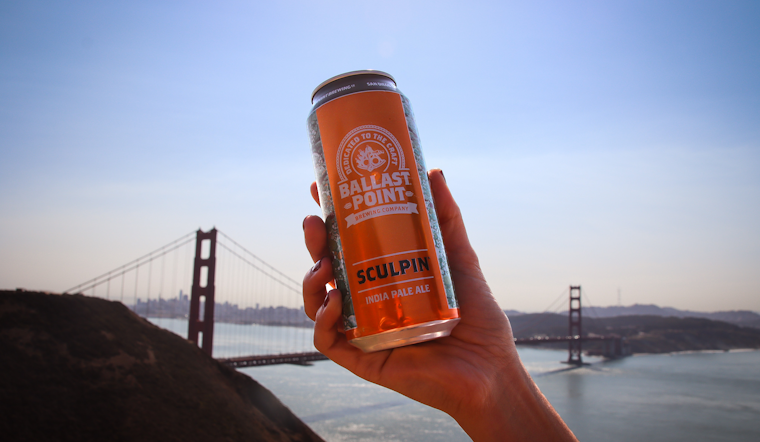 Published on February 09, 2023
During this year's San Francisco Beer Week, if you're looking to break away from all the craft taprooms you've already visited, there will be a new brew spot to check out with a familiar name for beer lovers. San Diego-based Ballast Point Brewing Co., famous for its tasty Sculpin IPA, will be opening its long-awaited taproom at 705 16th Street in Mission Bay, helping the neighborhood further establish itself as San Francisco's craft beer base camp.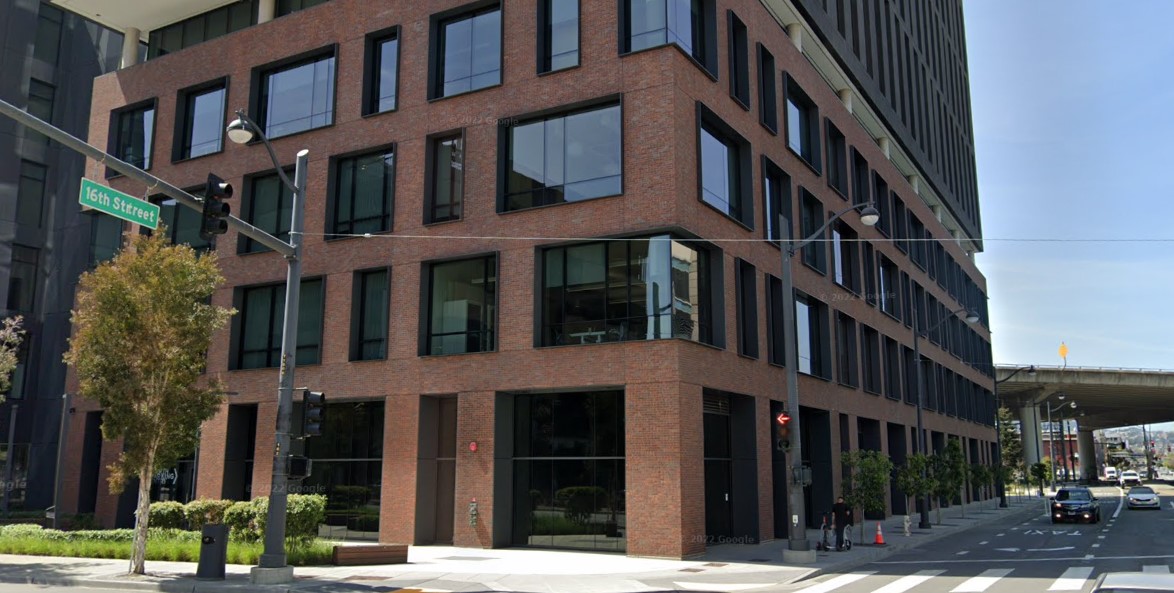 705 16th Street in Mission Bay. | Photo Credit: Google Maps
The 12,000-square-foot facility, which features a taproom, kitchen, and outdoor patio, has been in the works for around five years and has experienced a plethora of roadblocks and complications to come to fruition. It will be Ballast Point's sixth taproom, but its first in Northern California. "The ability to highlight our products in a tasting room across from a world-class entertainment facility and as part of an incredible development in San Francisco aligns well with our vision for Ballast Point," Ballast Point's CEO Brendan Watters said in a statement to SFGate in 2021.
Ballast Point San Francisco officially opens to the public on Tuesday, February 21st, but it is hosting a "Raise the Mast" party during SF Beer Week on Thursday, February 16th, from 4 p.m. to 10 p.m. On the SF Beer Week calendar, Ballast Point says, "come sample some of our award-winning portfolio of beers and pair them with complimentary small bites from our kitchen team."
As usual, SF Beer Week has tons of other parties to attend as well. It runs from Friday, February 10th to February 19th, which encompasses Super Bowl Sunday, Valentine's Day, and President's Day Weekend. The events span well beyond San Francisco, with the Mercury News reporting that the beer festival will "kick off once again with five regional galas, rather than one giant party. Pandemic-era concerns about crowds prompted the regional approach last year, but the results proved so popular, they're doing it again."
The SF Beer Week kick-off parties on the 10th start in the North Bay at Pond Farm in San Rafael at 4:30 p.m. Then at 6:00 p.m., another party starts at 21st Amendment in San Leandro, followed by festivities in San Francisco the next day at noon at Salesforce Park, and at 6:00 p.m. at Guildhouse in San Jose. There's also a coastal celebration in Monterey County happening at Other Brother in Seaside on the 11th. You can find tickets at sfbeerweek.org/kickoffs.