Rain didn't dampen the new year spirit over the weekend as participants and onlookers alike converged on downtown to celebrate the 2023 Alaska Airlines Chinese New Year Parade on Saturday night. It may have been cold and wet, but the joy and excitement of the contingents and crowd shone through and proclaimed the Year of the Rabbit was "hare".
The procession, which took place Saturday evening, is one of the only remaining illuminated nighttime parades in the country. It is the culmination of a month-long festival which included a flower market, a community street fair, a basketball jamboree, the "Year of the Rabbit on Parade" public art project, and the Miss Chinatown U.S.A. Pageant and Coronation Ball.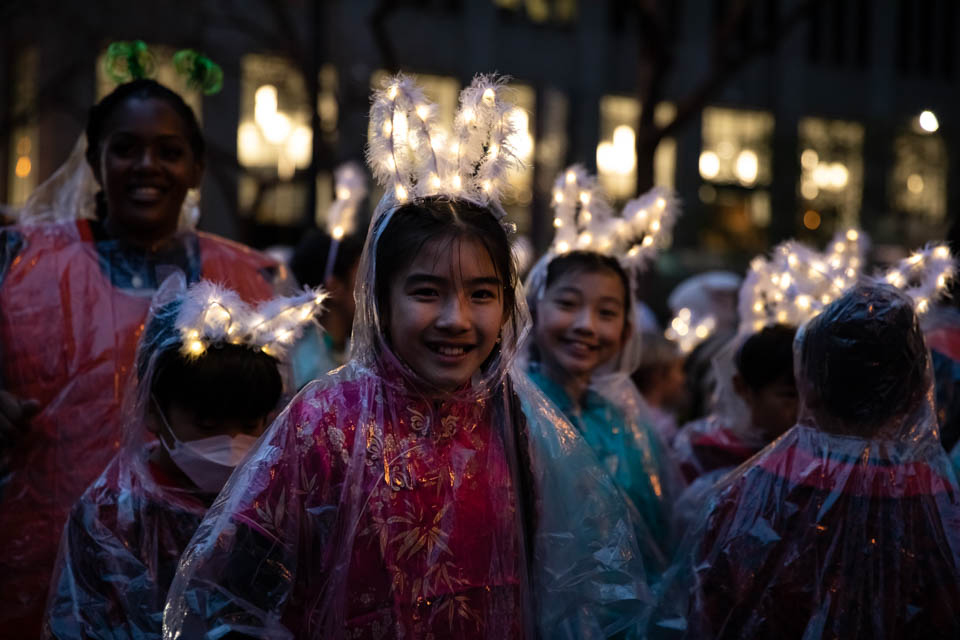 San Francisco's Chinese Immersion School at De Avila shows off its glowing bunny ears. | Photo: Cheryl Guerrero/Hoodline

The event, which has a long history in Chinatown and is under the direction of the Chinese Chamber of Commerce, has been named one of the top ten parades in the world by the International Festival and Events Association.
This year's parade Grand Marshal was Rich Ting, an actor with recurring roles in several TV series. Mr. Ting attended elementary through high school in San Francisco, graduating from Archbishop Riordan High. Also on hand was Honorary Marshal Martin Yan, celebrated chef and cooking show host.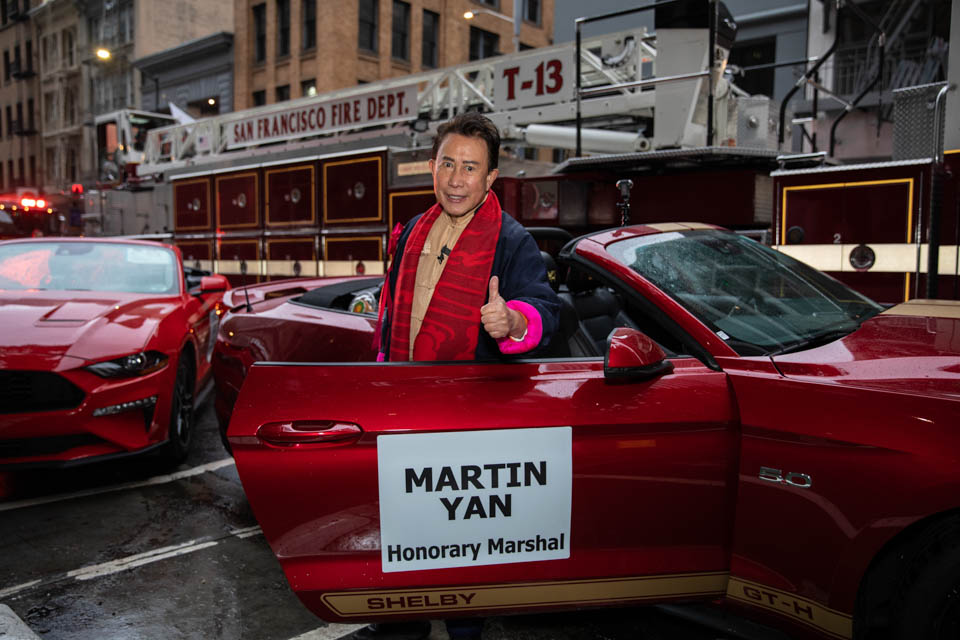 Honorary Parade Marshal Martin Yan. | Photo: Cheryl Guerrero/Hoodline

Chinese New Year, also known as Lunar New Year, began on January 22nd, and ushered in the Year of the Rabbit. In Chinese culture, the rabbit is considered the luckiest of the twelve animals in the zodiac. People born under its sign are said to be gentle, elegant, alert, patient, and responsible.
Here are more photos from the festivities: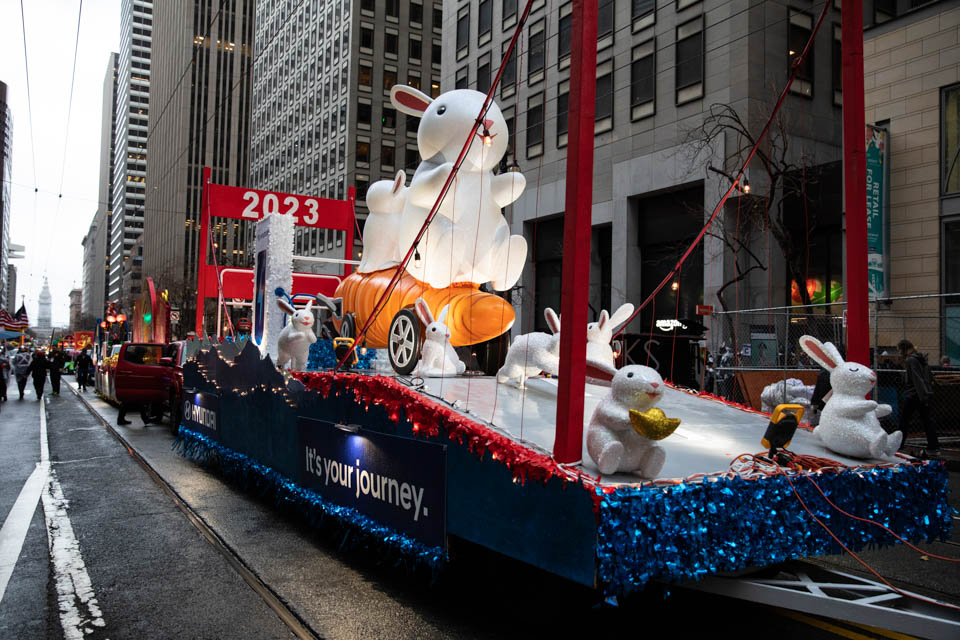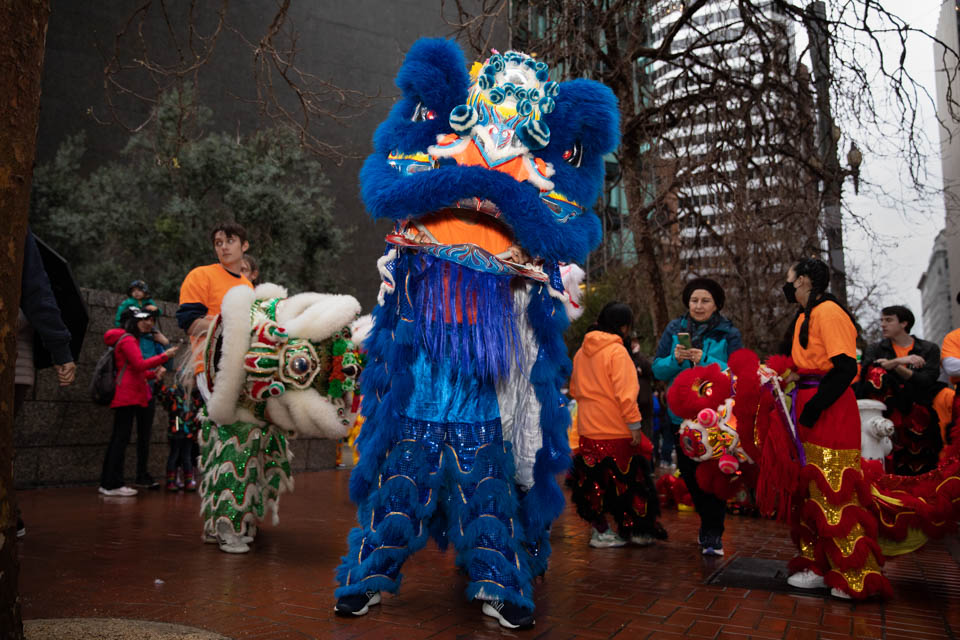 A West Coast Lion Dance Troupe dancer on Market Street before the start of the parade.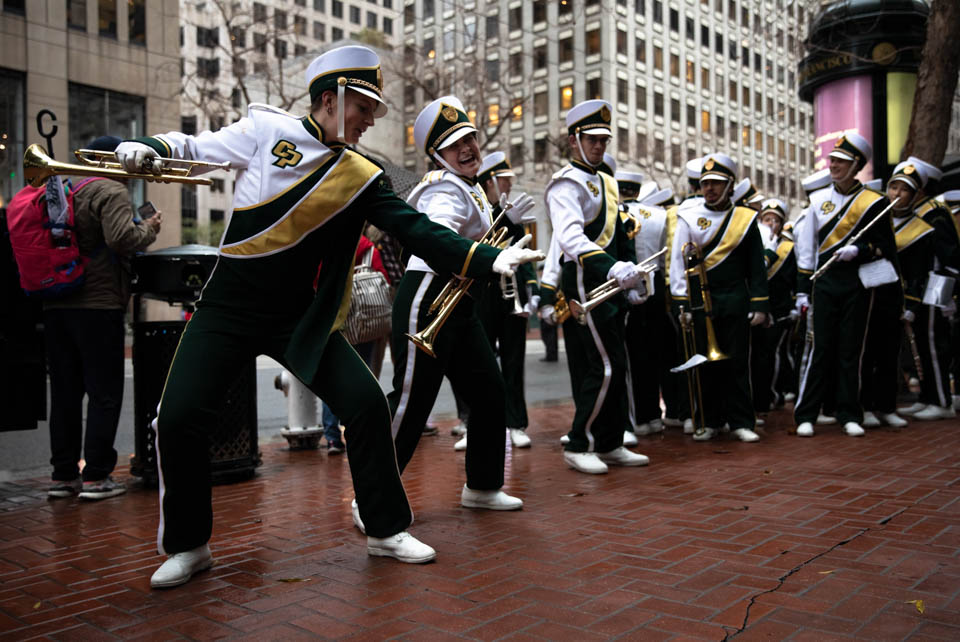 Members of Cal Poly's Mustang Marching Band practice their moves before the parade.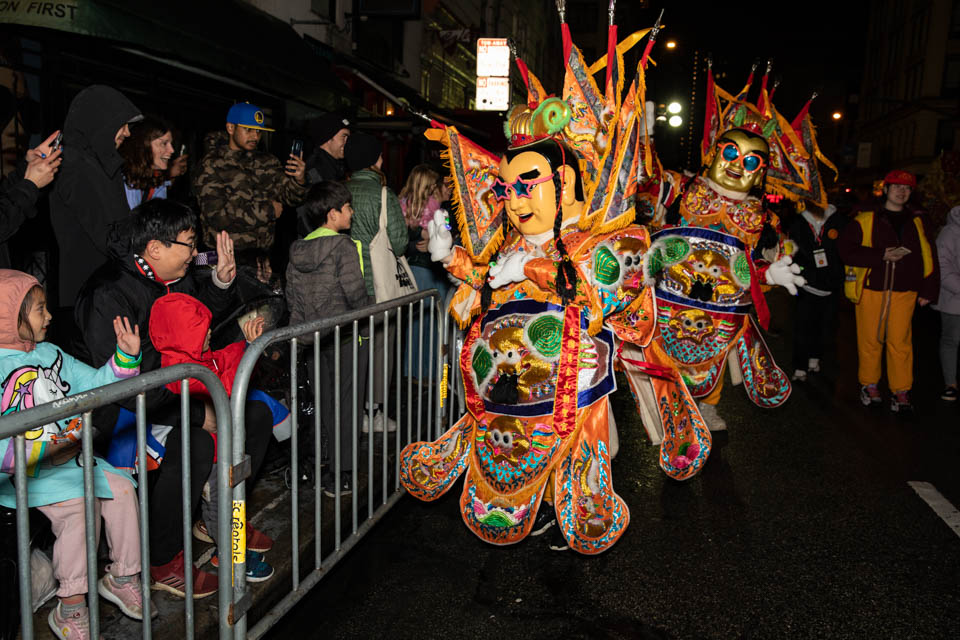 Ma-Tsu Temple costumed characters interact with the crowd.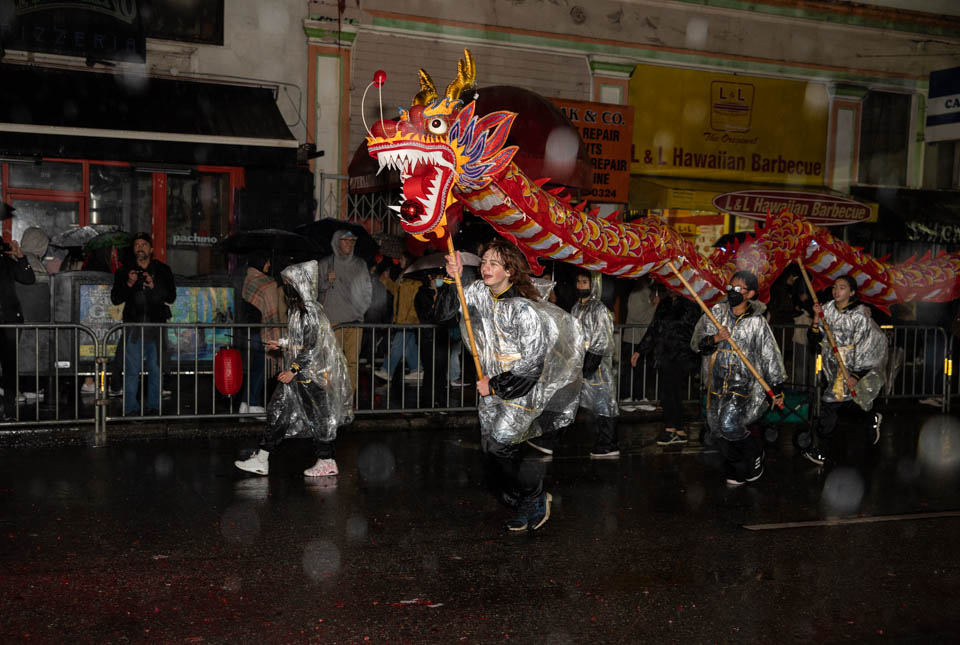 The Aptos Middle School dragon runs in the rain.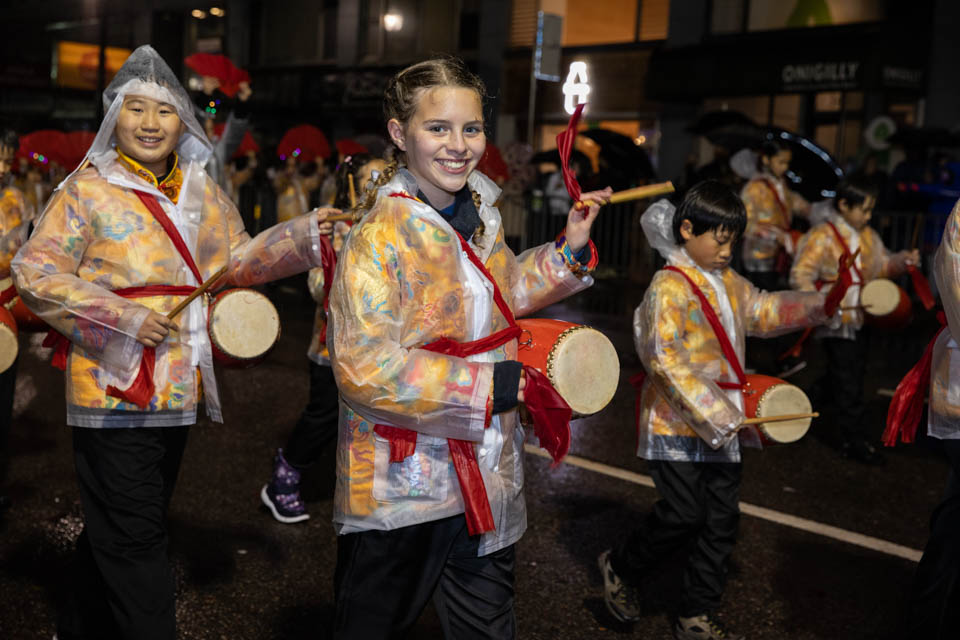 Friends of Mandarin Scholars drummers persevere through the rain.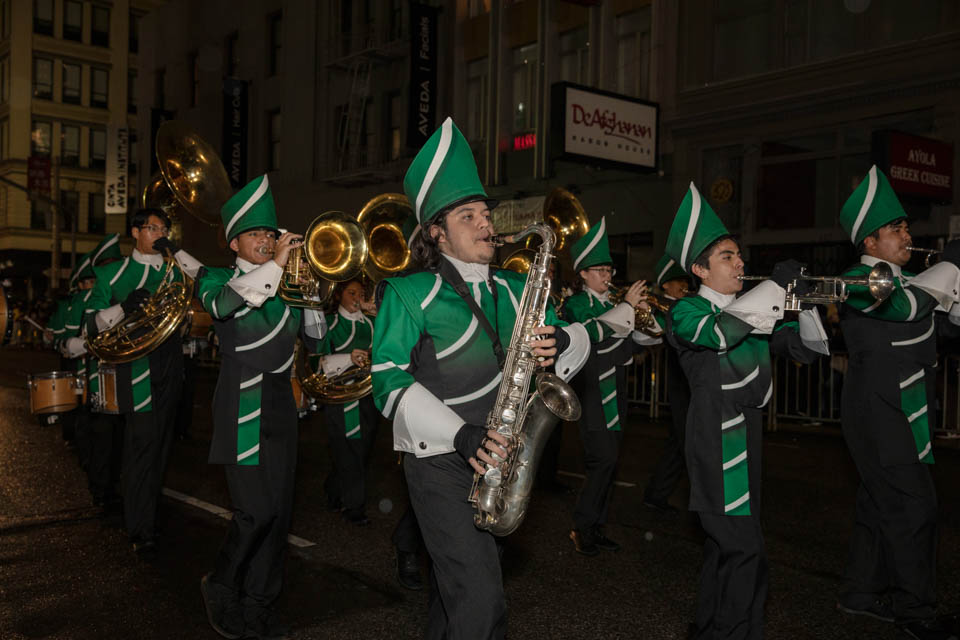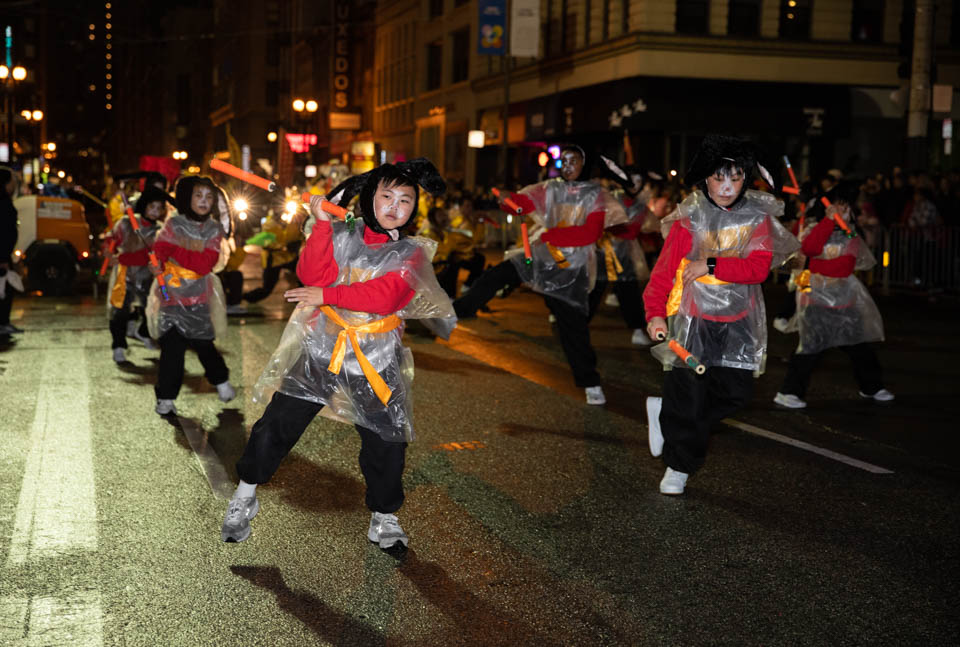 Members of the Tat Wong Kung Fu Academy perform with nunchucks.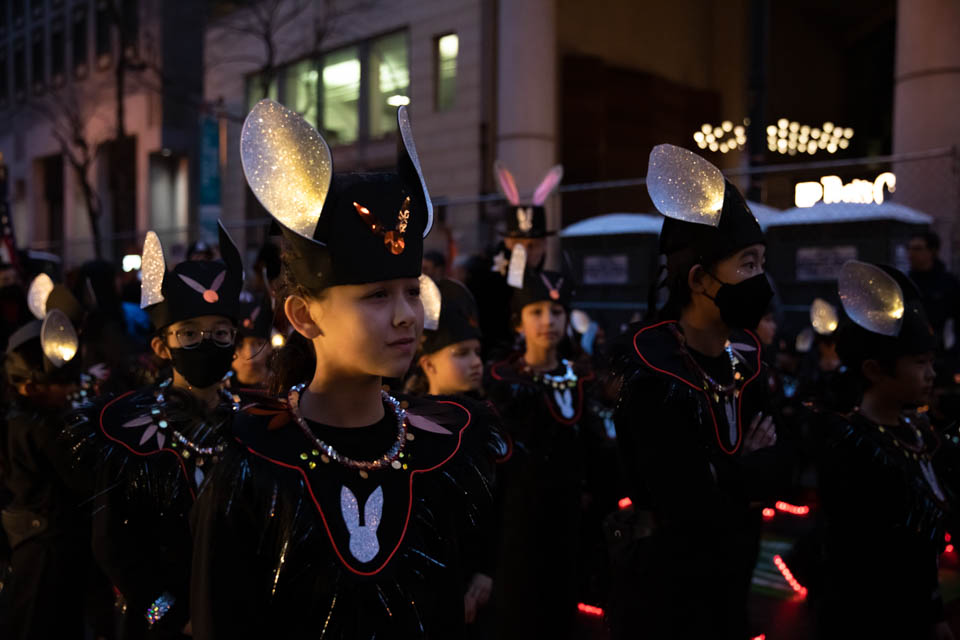 Presidio Knolls School participants' rabbit ears light up.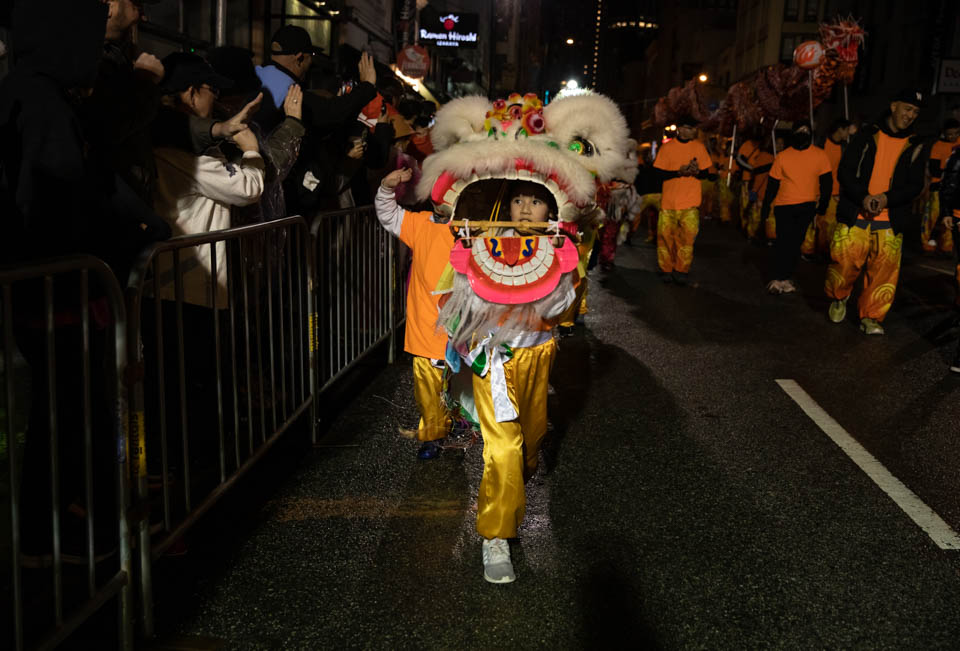 A little lion dancer from the West Coast Lion Dance Troupe.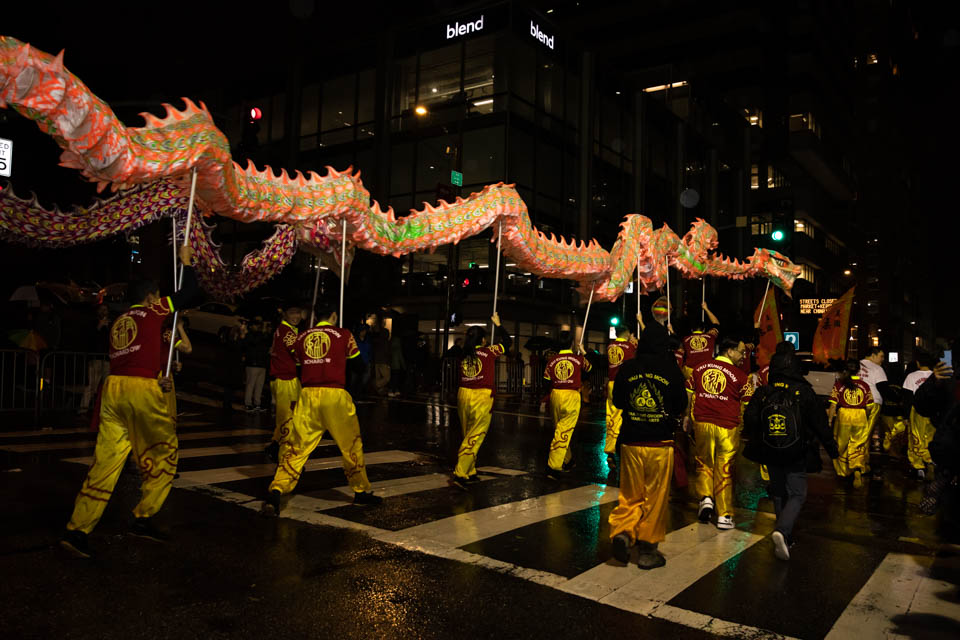 Yau Kung Moon Dragon & Lion Dance's dragon winds its way through the parade route.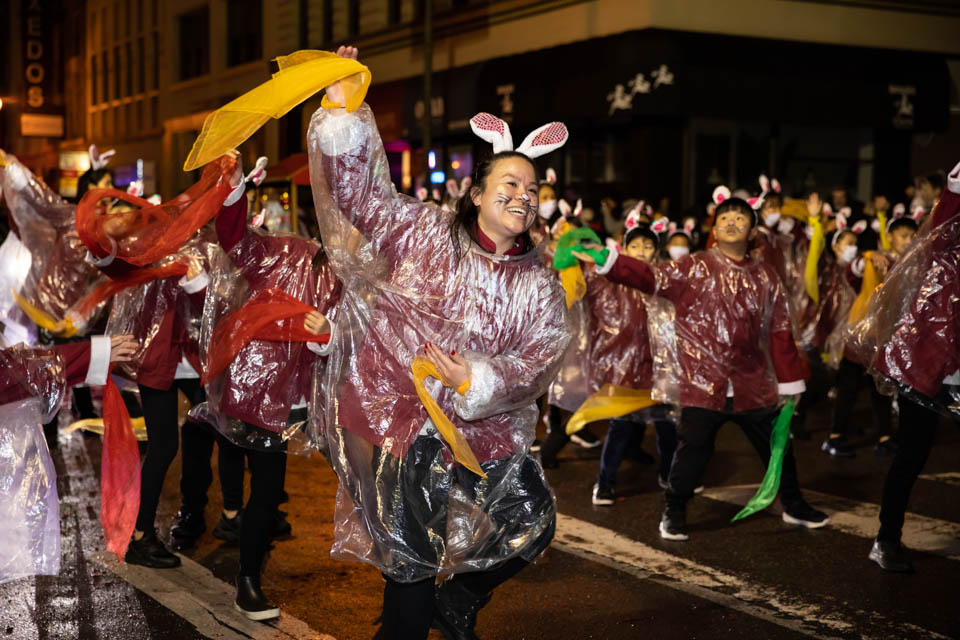 The Gordon J. Lau Elementary School contingent dances in the rain.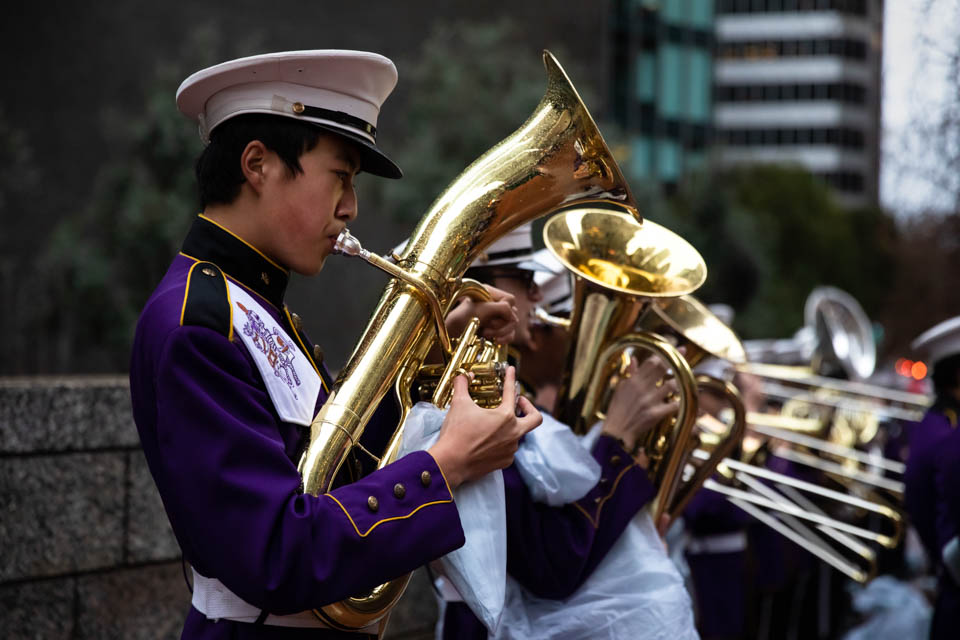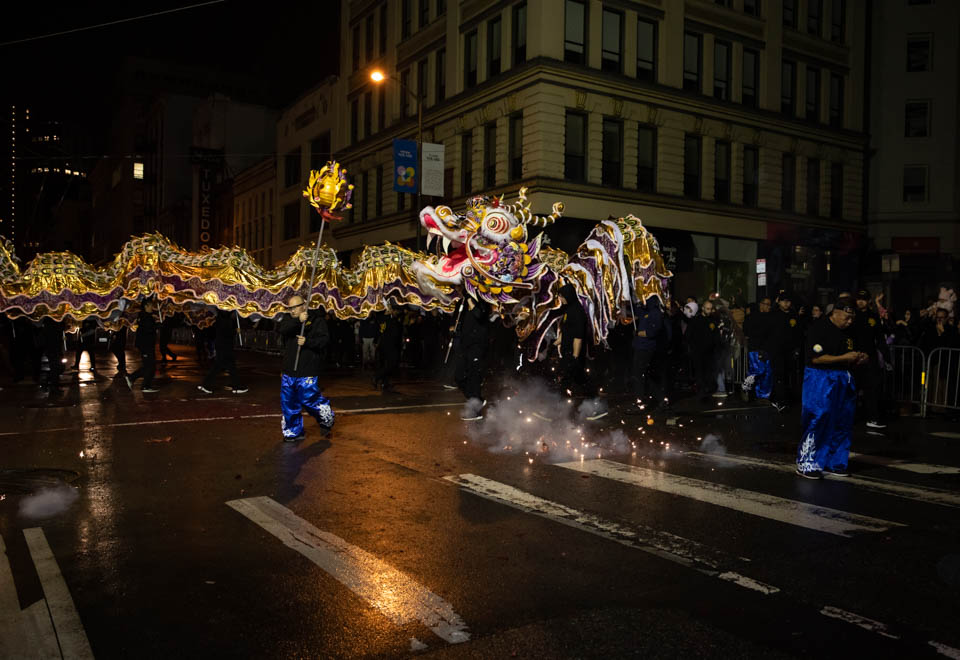 SFPD Lion Dance Team dragon.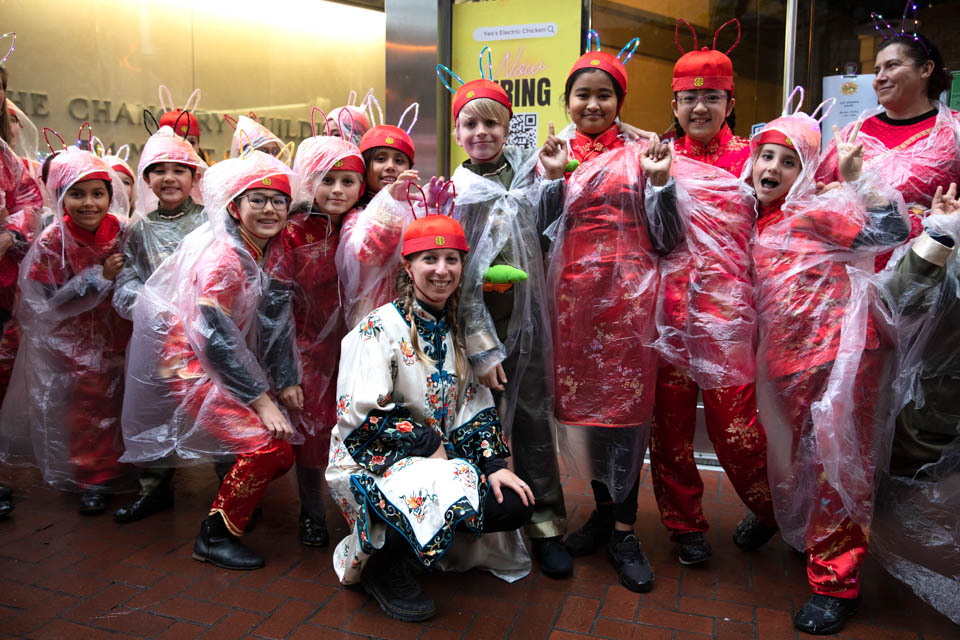 Participants from the Alamo Elementary School contingent.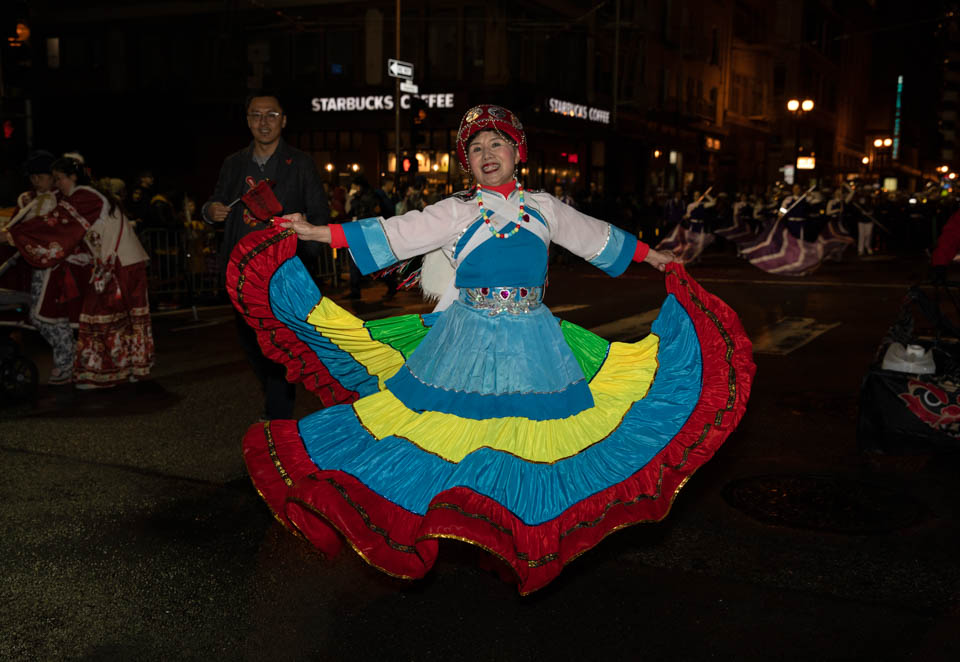 A dancer from The Great Star Theater twirls in the street.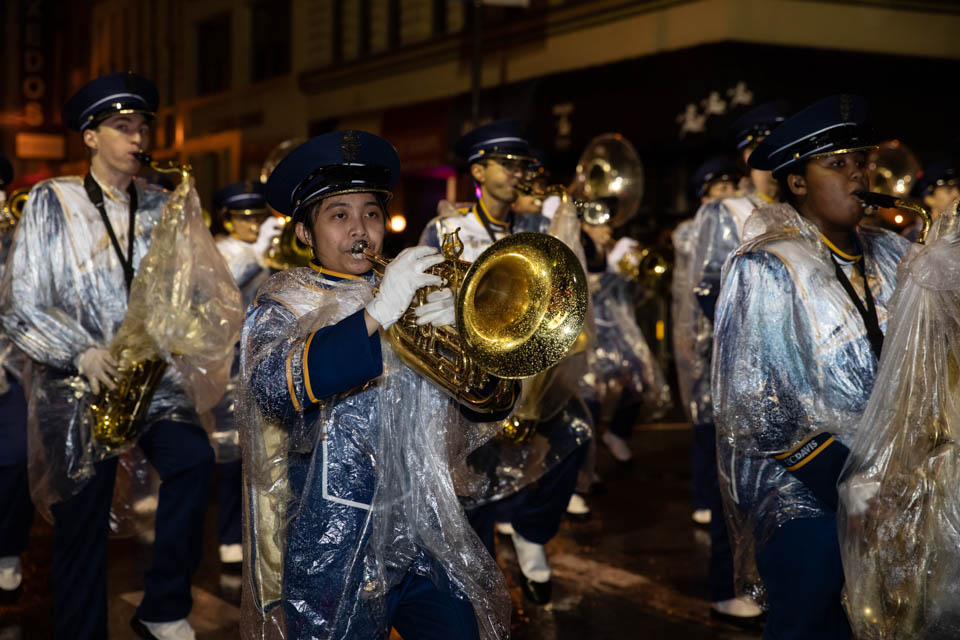 The UC Davis Marching Band.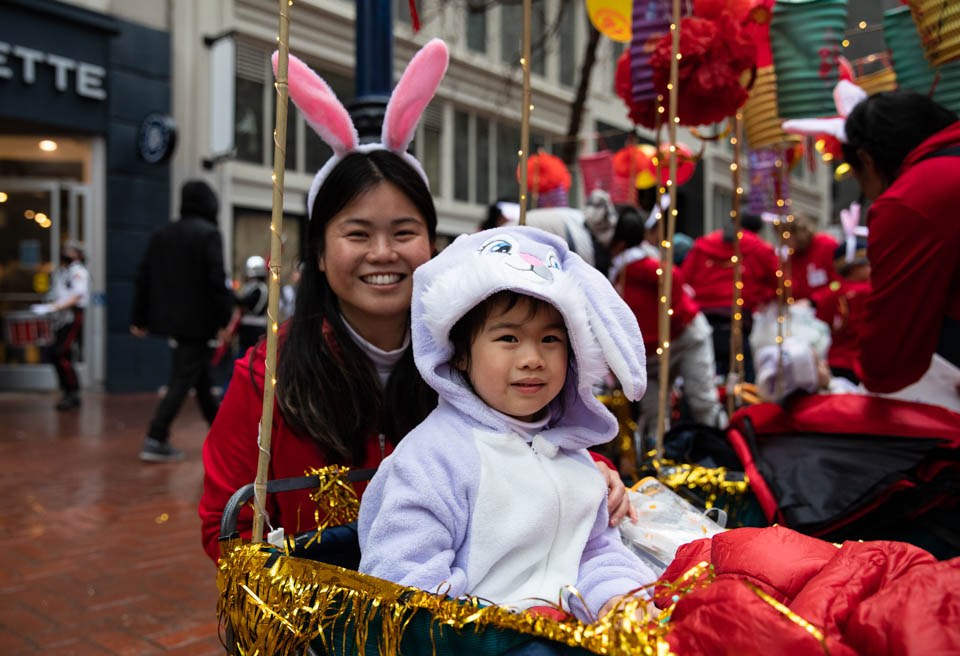 A little rabbit represents San Francisco's Chinese Immersion School at De Avila.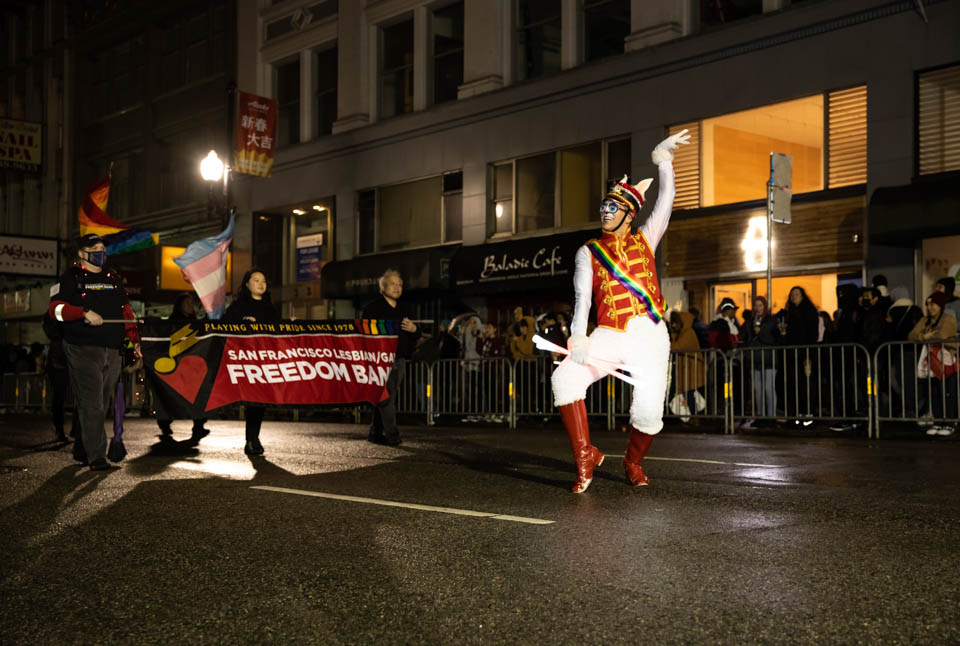 The San Francisco Lesbian/Gay Freedom Band.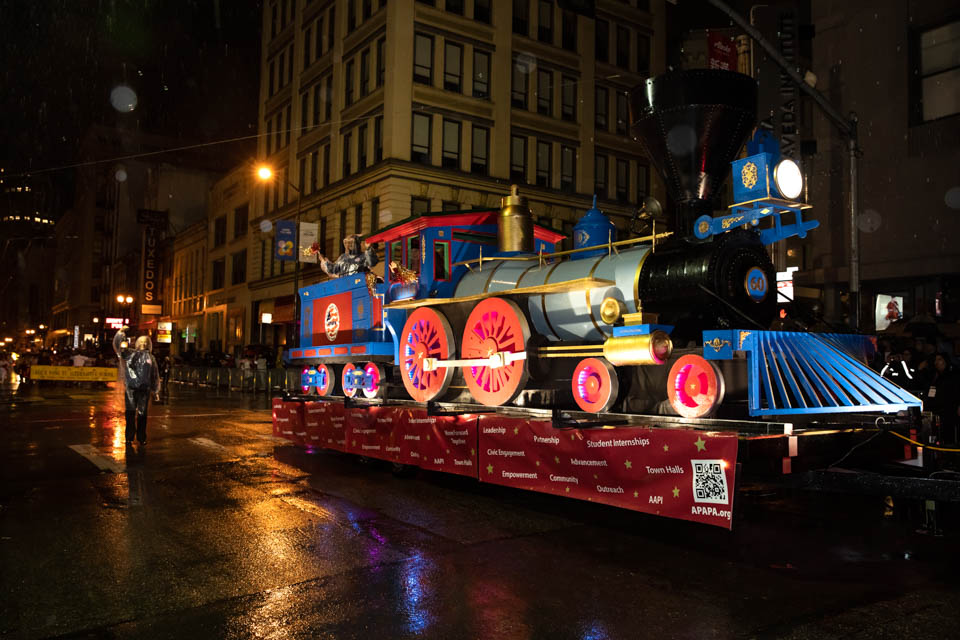 The Asian Pacific Islander American Public Affairs (APAPA) train float.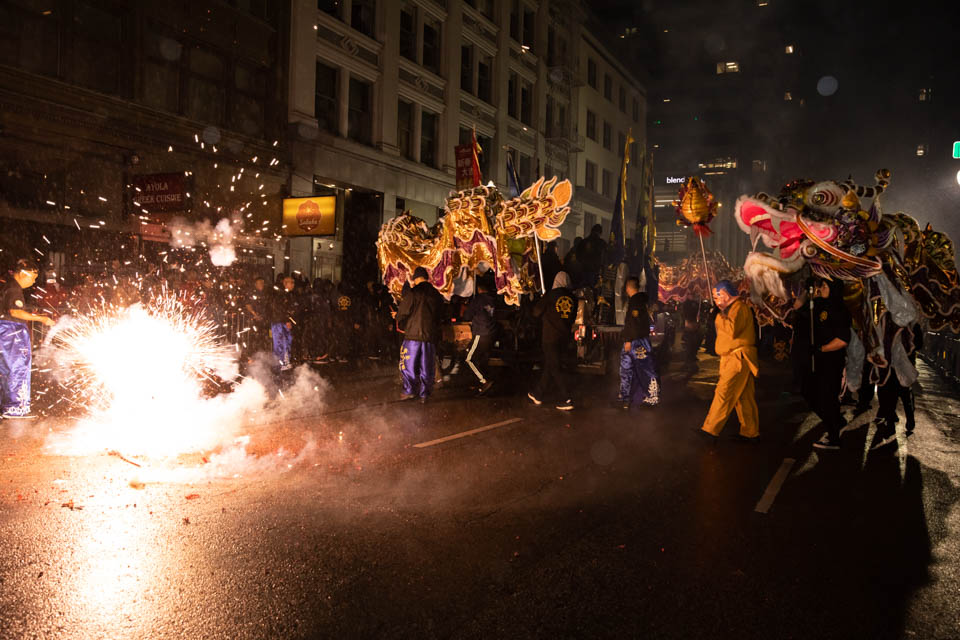 Fireworks follow a dragon during the parade.