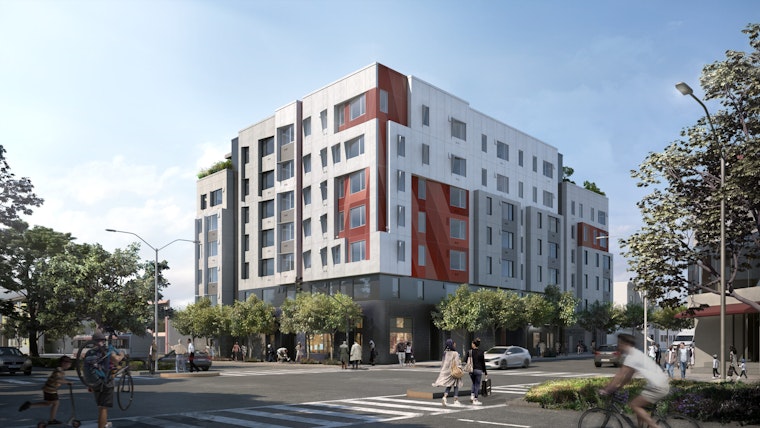 Published on February 28, 2023
Back when Sandra Lee Fewer was District 1 Supervisor, she proposed a 99-unit senior housing complex serving exclusively low-income seniors to be built at the former Ashley & McMullen-Wing Sun funeral home. That October 2020 proposal became a reality, in large part thanks to $117 million that the state kicked down this past September, and then on Tuesday, when the SF Board of Supervisors approved $60 million in revenue bonds to build it, and separately, $11 million to buy the property.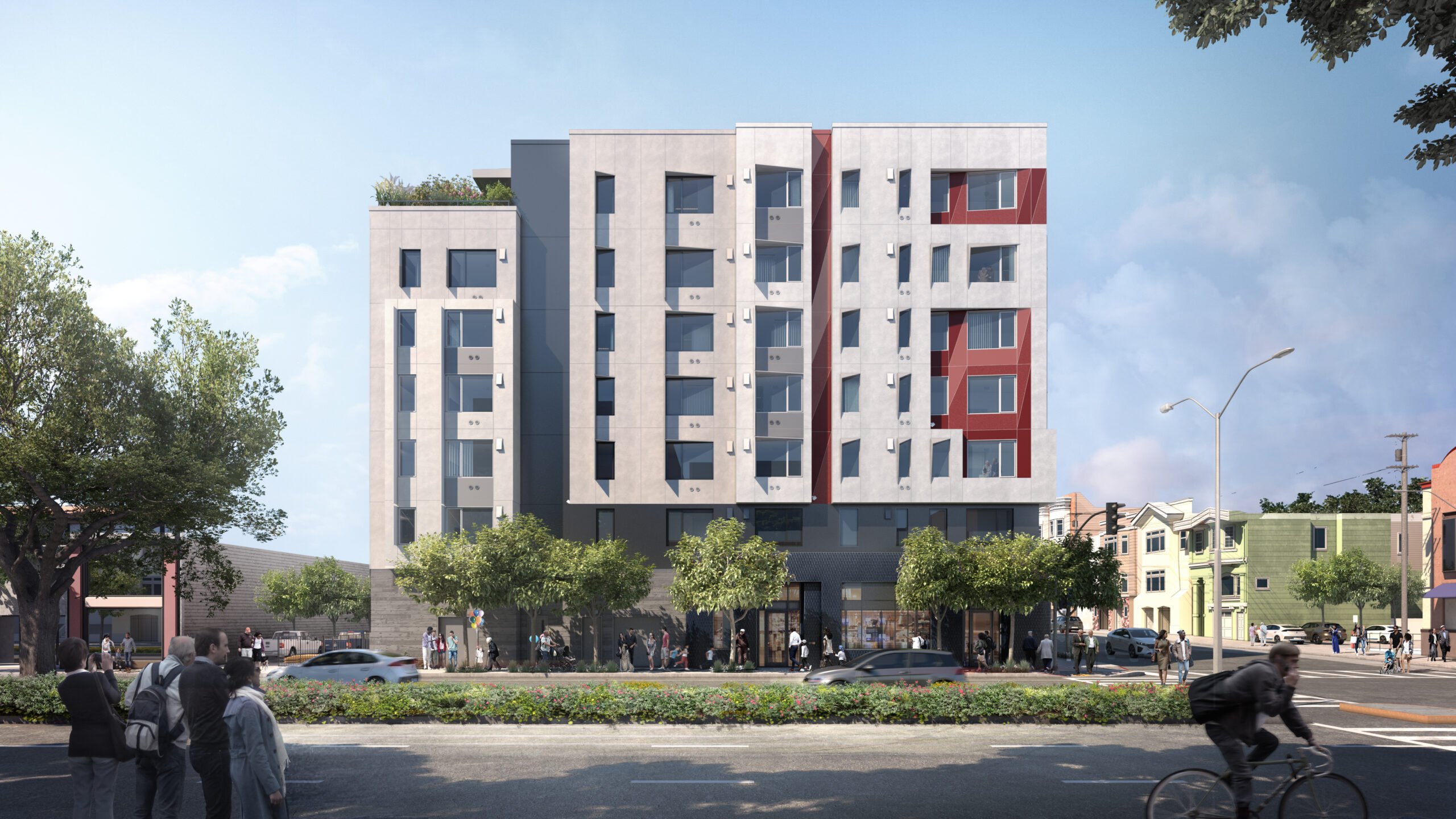 Image: Y.A.studio
The seven-story building will be run by the Tenderloin Neighborhood Development Corporation (TNDC), so it's already leased out on a 75-year lease. And sure, it is one unit less than what Supervisor Fewer proposed two-and-a-half years ago.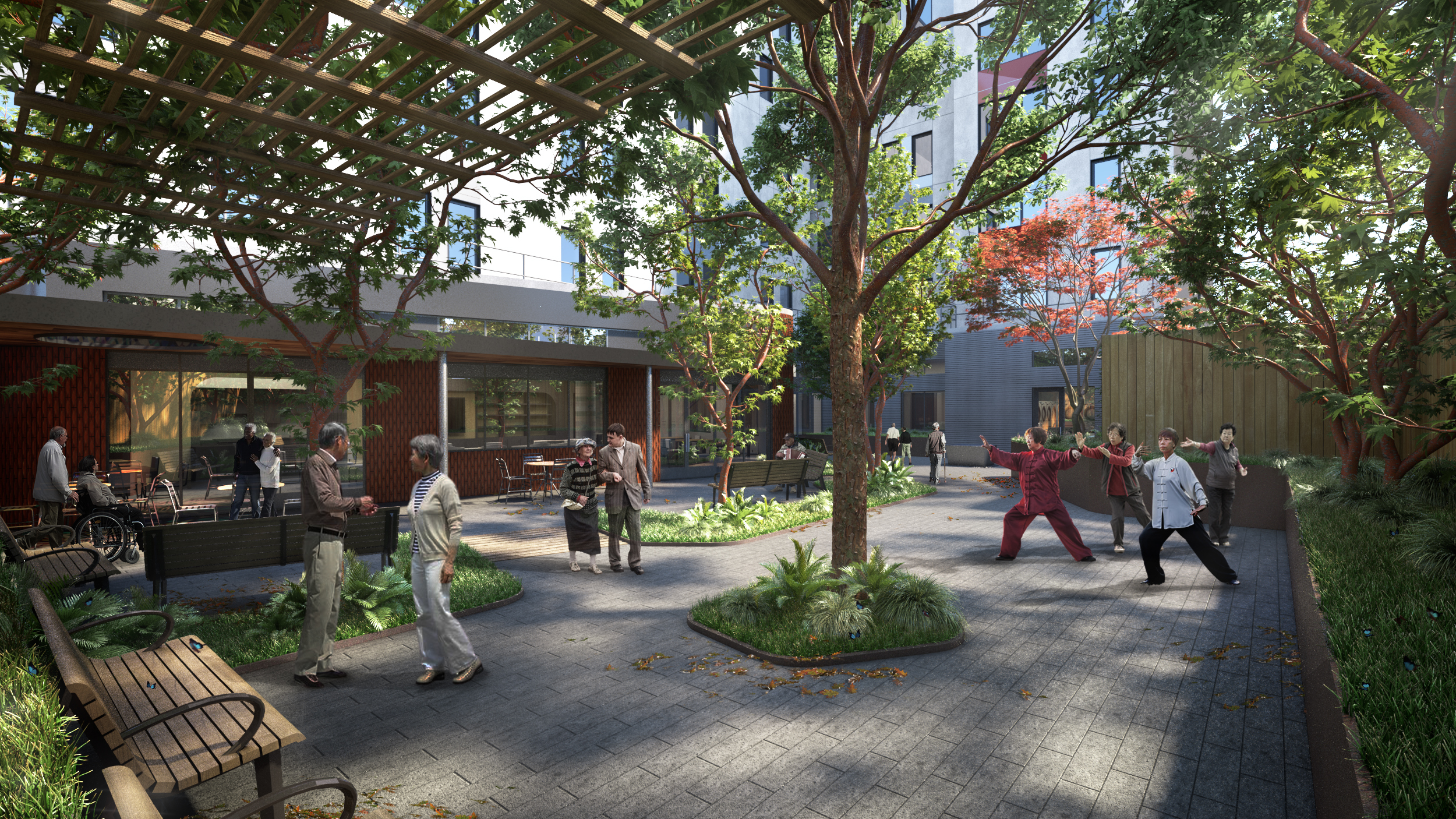 Image: Y.A.studio
But in terms of the Fewer's vision, it's still 100% affordable housing for seniors. It's going to be 41 studios and 57 one-bedrooms, with "20 units for homeless and formerly homeless seniors" and "12 units for veterans" according to the proposal the board passed Tuesday.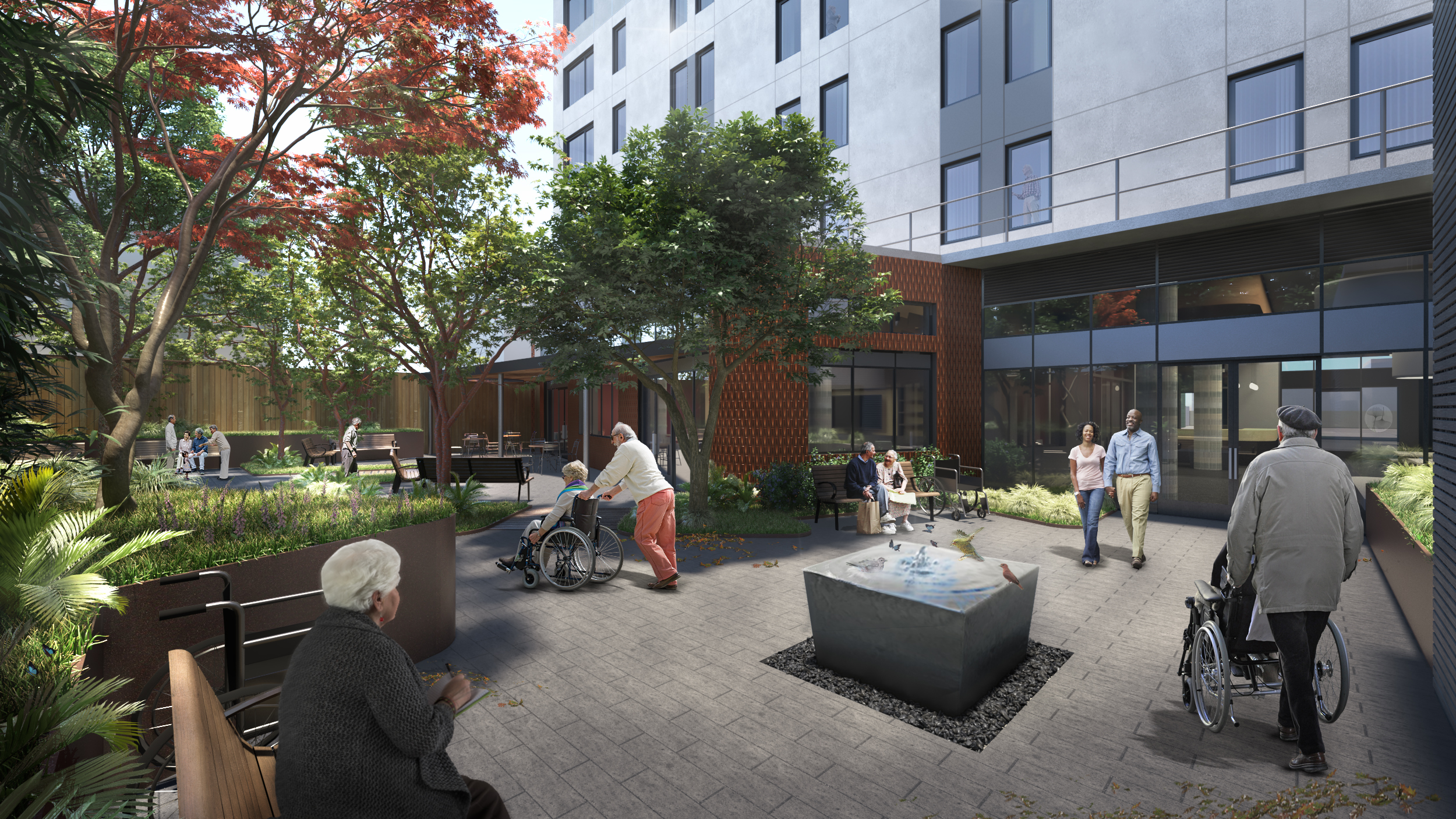 Image: Y.A.studio
According to TNDC, "4200 Geary will include a rooftop urban farm on the West upper courtyard offering fresh produce to tenants, landscaped outdoor spaces, a community room with a warming kitchen, and energy efficient fixtures and appliances. Notably, the building design will incorporate features that encourage aging in place, such as wayfinding signage with large text and symbols."
Construction is expected to start in April, with an expected completion date of 2025 or 2026.