The location of Cafe Flore has been a recognized gathering place at Market at Noe Streets for nearly 50 years, but it's been closed for the last three of those years. Its current incarnation (simply named Flore) closed in late 2019, before the pandemic, and the owners declared they were pivoting to make it a private event space. COVID-19 would come along and eliminate that business model. And while the owners did manage to open their sister-site dispensary Flore Store across the street, we learned last May that a new owner was taking over the Cafe Flore space.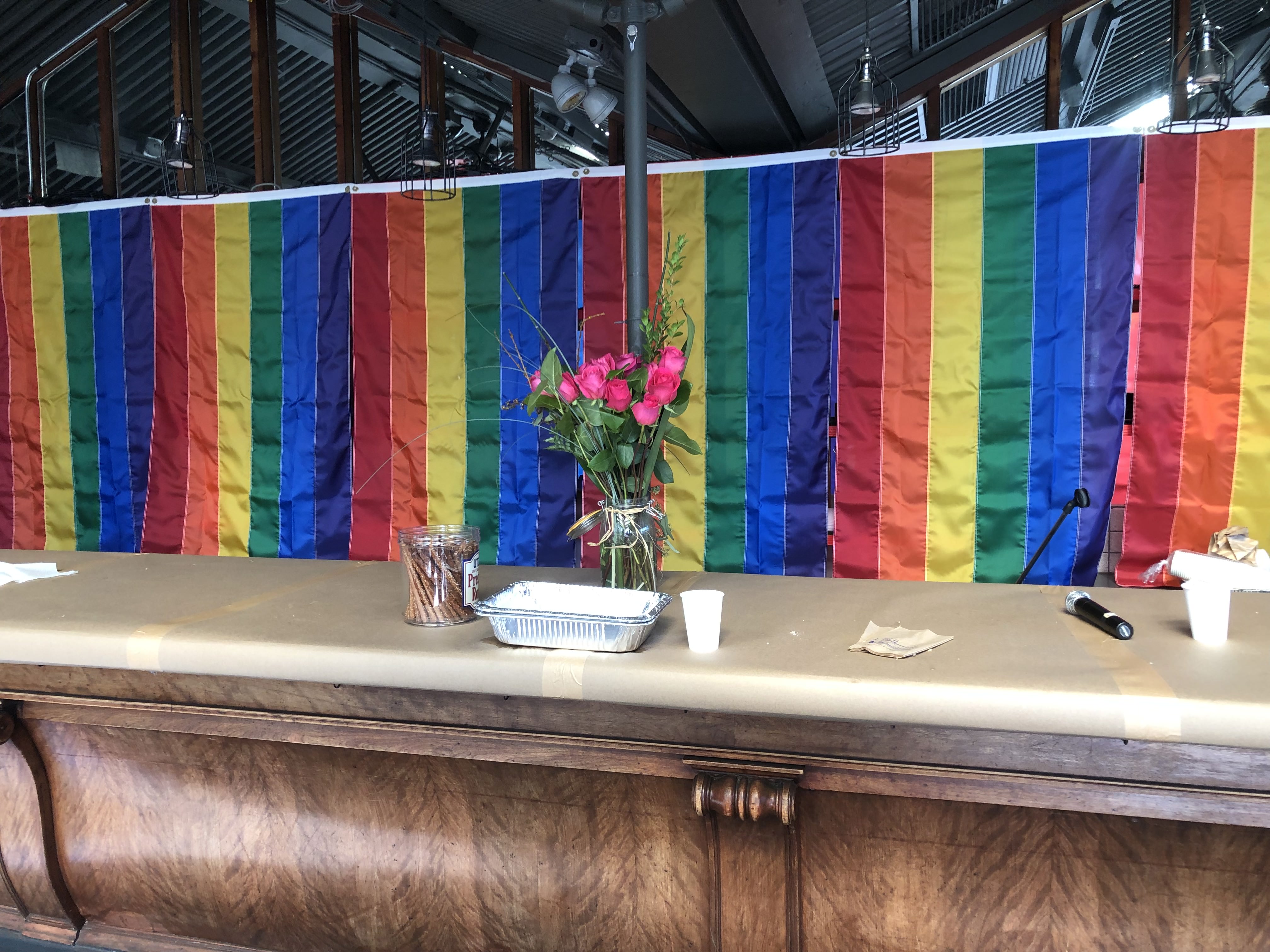 Image: Joe Kukura, Hoodline
And on Saturday, Hoodline met that new owner, a longtime customer named Serhat Zorlu. We also saw plans for the new restaurant Cafe Flore will be rebranded as: Fisch & Flore, hoping to open for this summer's Cafe Flore 50th anniversary.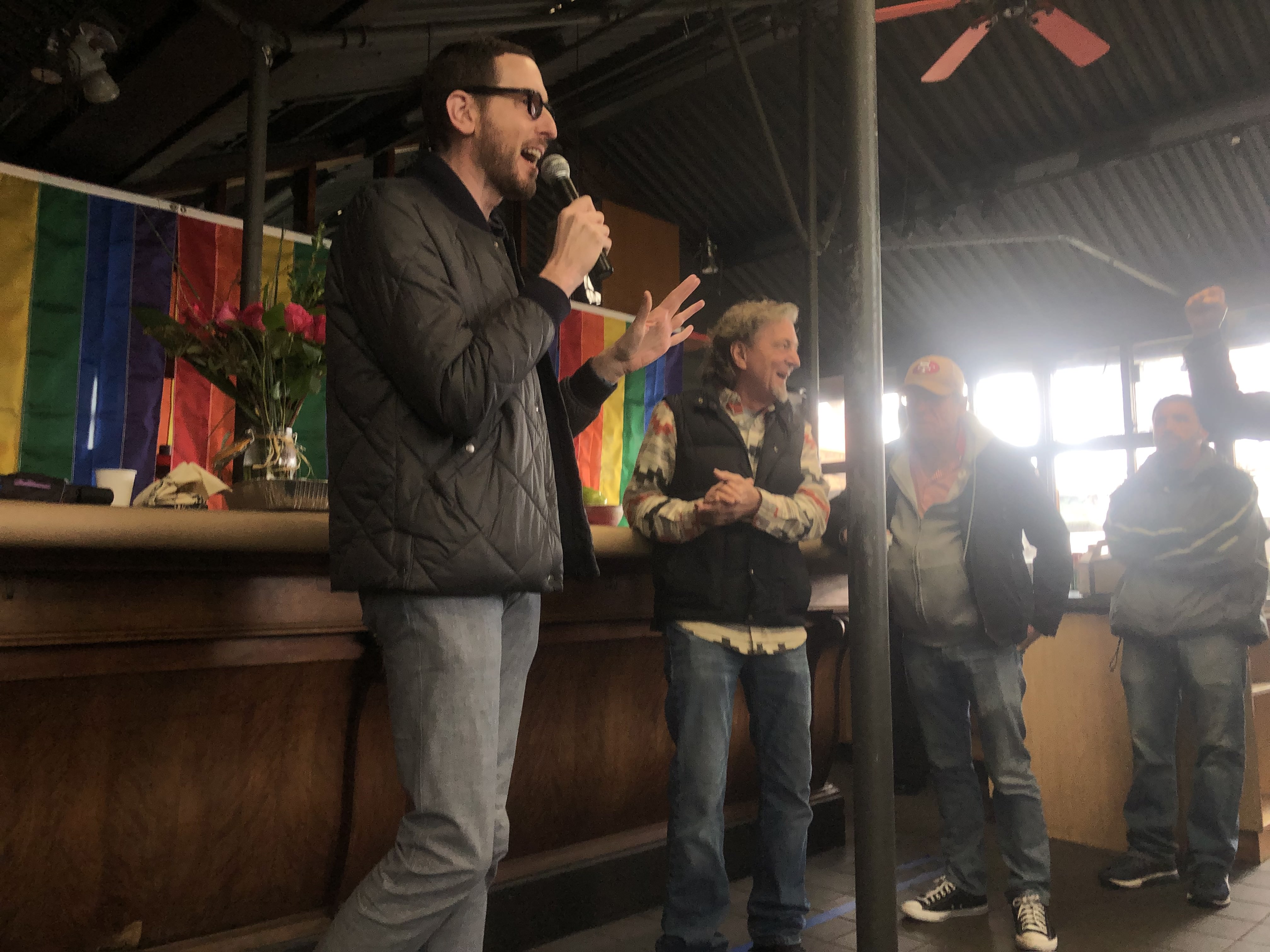 Image: Joe Kukura, Hoodline
"This matters to me very personally, I've always lived right by here," state Senator Scott Wiener said at Saturday's sneak peek event. "This is sacred space for our community for so many years."
The restaurant has been effectively empty for more than three years, but previous owner Terrance Alan is working with new ownership to reopen this high-profile Castro location ASAP. "It's set for about August 1," Alan tells Hoodline. "It's not in the control of any of us, it's in the control of the construction process."
But, Alan adds, "It's really important that the opening coincides with the [August] 50th anniversary party. We plan on closing the street for the opening and having a big-ass party."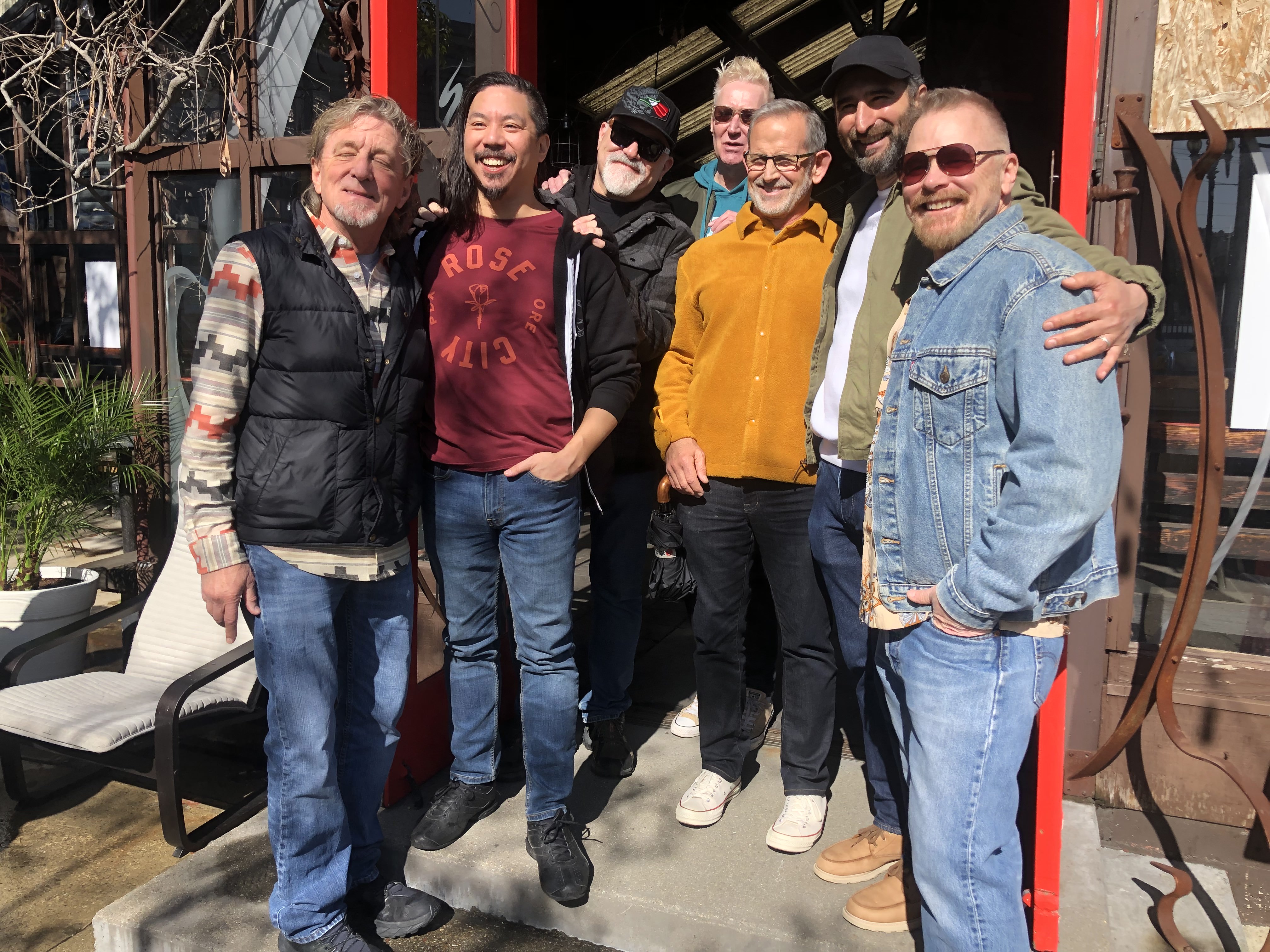 Image: Joe Kukura, Hoodline
To update your Castro's Who's Who bingo card, previous Flore owner Terrance Alan appears on the far left in the above photo. New Fisch & Flore owner Serhat Zorlu is second from the right (in the baseball cap) and yes, that is Sister Roma, out of drag makeup, in the middle wearing sunglasses.
So why the new name "Fisch & Flore?" "Fisch" is the German spelling of "fish;" Zorlu, while Kurdish, grew up in Germany with a family in the seafood trade.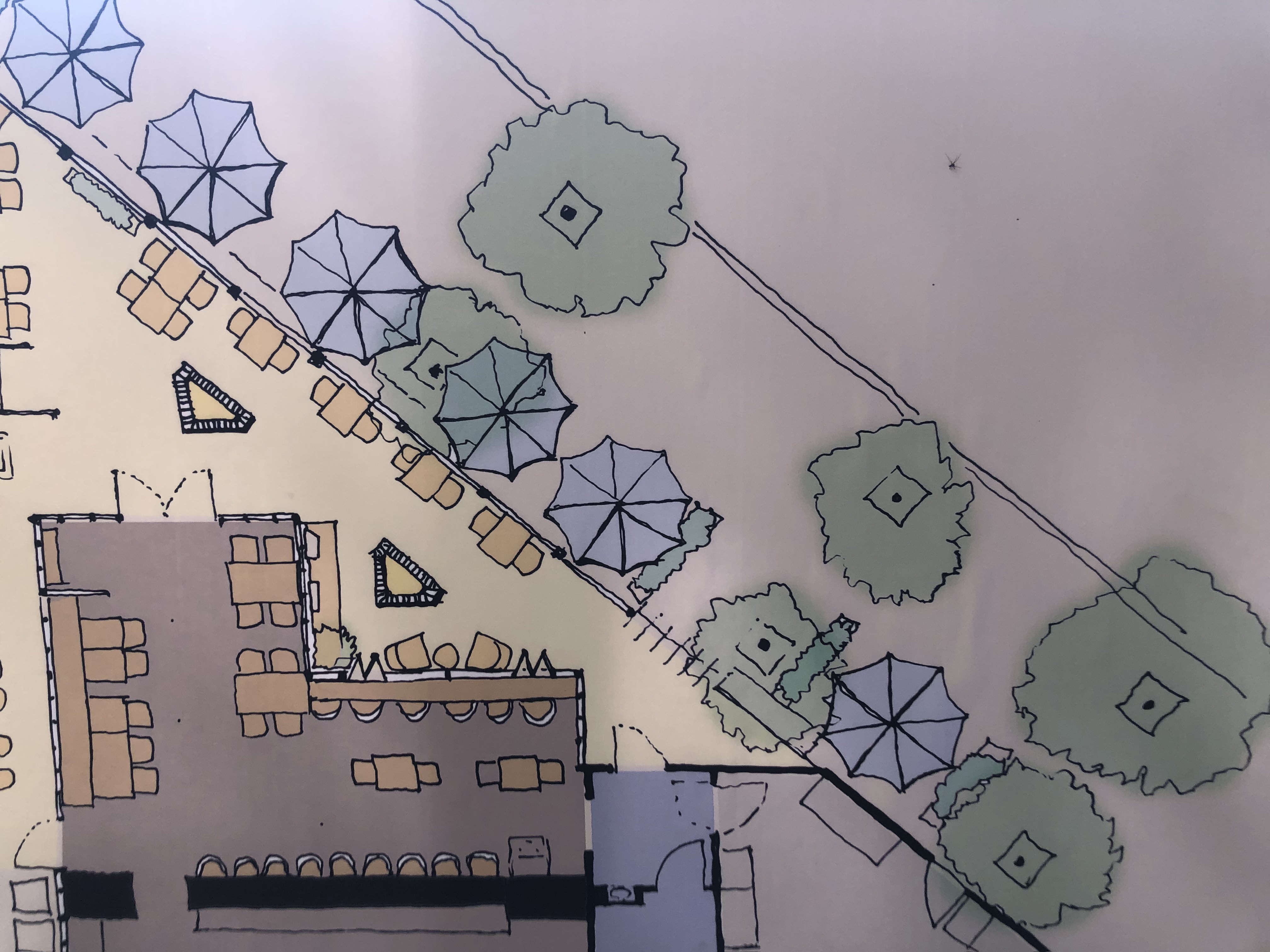 Image: Joe Kukura, Hoodline
"Our concept is a casual seafood restaurant, with small plates that everyone can enjoy without paying for overpriced things," Zorlu tells Hoodline. "We'll still keep brunches, we'll have coffee, we'll have everything else. People can come here and spend their time as they used to do with Cafe Flore. That's what we want to bring back."
Passersby will probably notice changes afoot, as the interior and exterior of Cafe Flore will be thoroughly overhauled in the months to come. "We're doing a major remodeling," Zorlu adds. "We're ready for construction as soon as we have our permits. The contractors are ready to move forward. The project will take four to six months."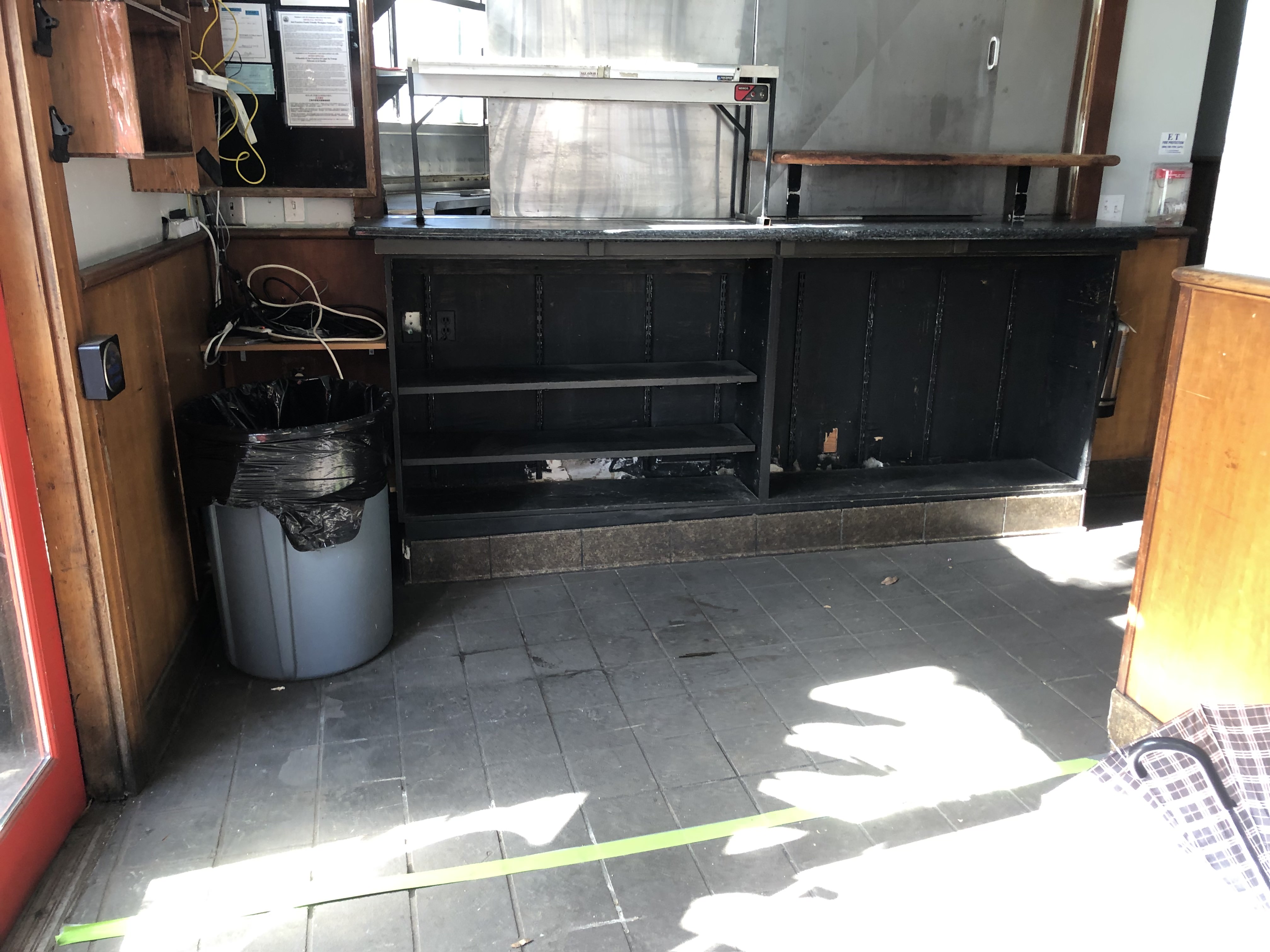 Image: Joe Kukura, Hoodline
And we have a little sense of what's to come. The Cafe Flore bathrooms you remember, which were not ADA compliant, will be moved and built up from scratch. What you remember as the bathrooms, or everything behind that green tape seen above, will be transformed into the new kitchen space. Much of interior and exterior will be torn up pretty significantly
But as Terrance Alan promises, "Next time you come, it's going to look a hell of a lot better."