Back in July, the owners of the Castro's 43-year-old Cafe Flore put it up for sale. Now, the Bay Area Reporter has brought word that the popular outdoor brunch spot has secured a new group of buyers who are LGBT, and intend to keep Cafe Flore much the same as it has been in the past. 
Hoodline reached out to co-owner Stu Gerry for more information on the sale, but he declined to comment.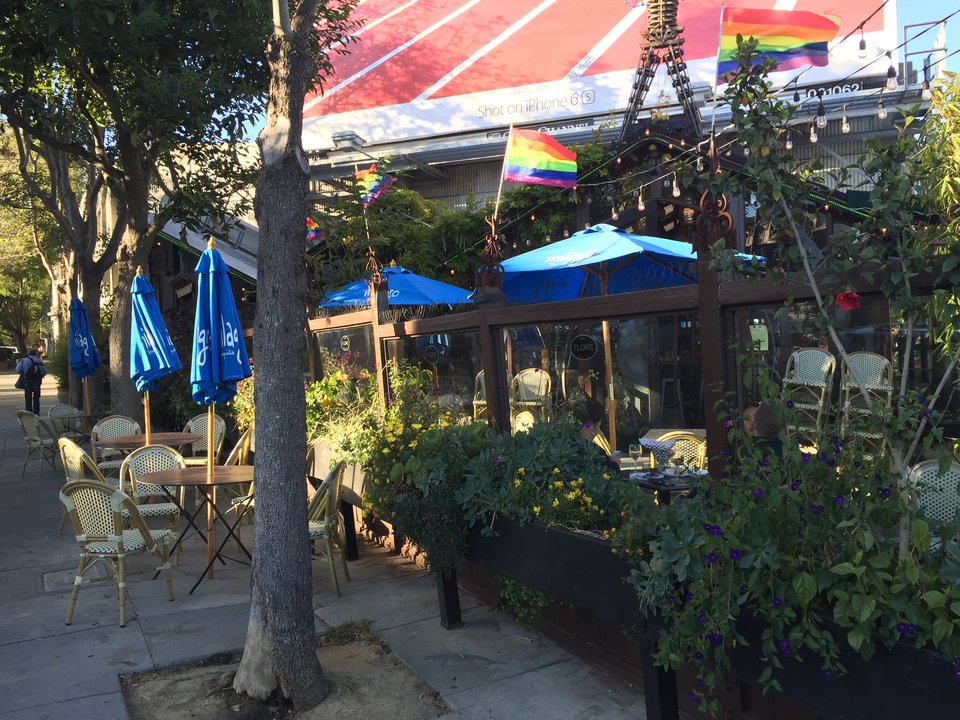 Cafe Flore was built by the Finnila family back in 1973, on the site of the pharmacy for the Finnila's Finnish Baths. In 1977, it was sold to Mahmood and Ahmad Ghazi, who ran it for more than two decades before selling it to JD Petras in 2002. 
In recent years, Cafe Flore has risked closure twice. In 2007, it threatened to close if it was not permitted to serve food 24 hours a day, have amplified entertainment and serve alcohol until 2am. Then, in 2013, the cafe's off-site prep kitchen was jeopardized, and then-Supervisor Scott Wiener fought to get it approved with the Planning Commission.

To help the cafe gain ground, Petras brought in real estate agent Stu Gerry and Brett Kinkler as new managing partners in 2014, along with silent partner Pat McKune. But while the new partners did a lot of work to bring the building up to code, they didn't have the capital to complete the job, as Gerry told Eater SF last year. 
As a result, the 954-square-foot went on the market last summer for $450,000—not including the land rights or the liquor license, which were retained by Petras. 

"I don't want to be the one to bury Cafe Flore," Gerry told Eater SF. "We'd love to see it continue, but we need someone else to come in and finish the job."

The deal was scheduled to close yesterday, January 2nd. We'll keep you posted as we learn more about the new owner, and any changes that are planned.