Bay Area food truck star Señor Sisig isn't just a fleet of food trucks anymore. The Mexican-Filipino fusion favorite started in 2010 as a food truck, but eventually grew to open it's San Francisco brick-and-mortar spot on Valencia Street in 2019, then opened a Ferry Building location last summer. And Señor Sisig did technically open an Oakland outpost in 2021, but on a short-term lease that was not meant to be permanent.
But on Friday, April 14, Señor Sisig opened its permanent Oakland location at 17th and Webster Streets near Lake Merritt, on the ground floor of the Zo apartments complex. Hoodline was there for the new Oakland Señor Sisig's ribbon-cutting ceremony on Thursday night.
Image: Joe Kukura, Hoodline
"We really fell in love with this neighborhood, we're right by the lake," Señor Sisig co-founder and co-owner Evan Kidera said at Thursday night's ribbon-cutting. "The weather is great in the summer, you can already feel the heat right now." And he wasn't talking about the sriracha sauce.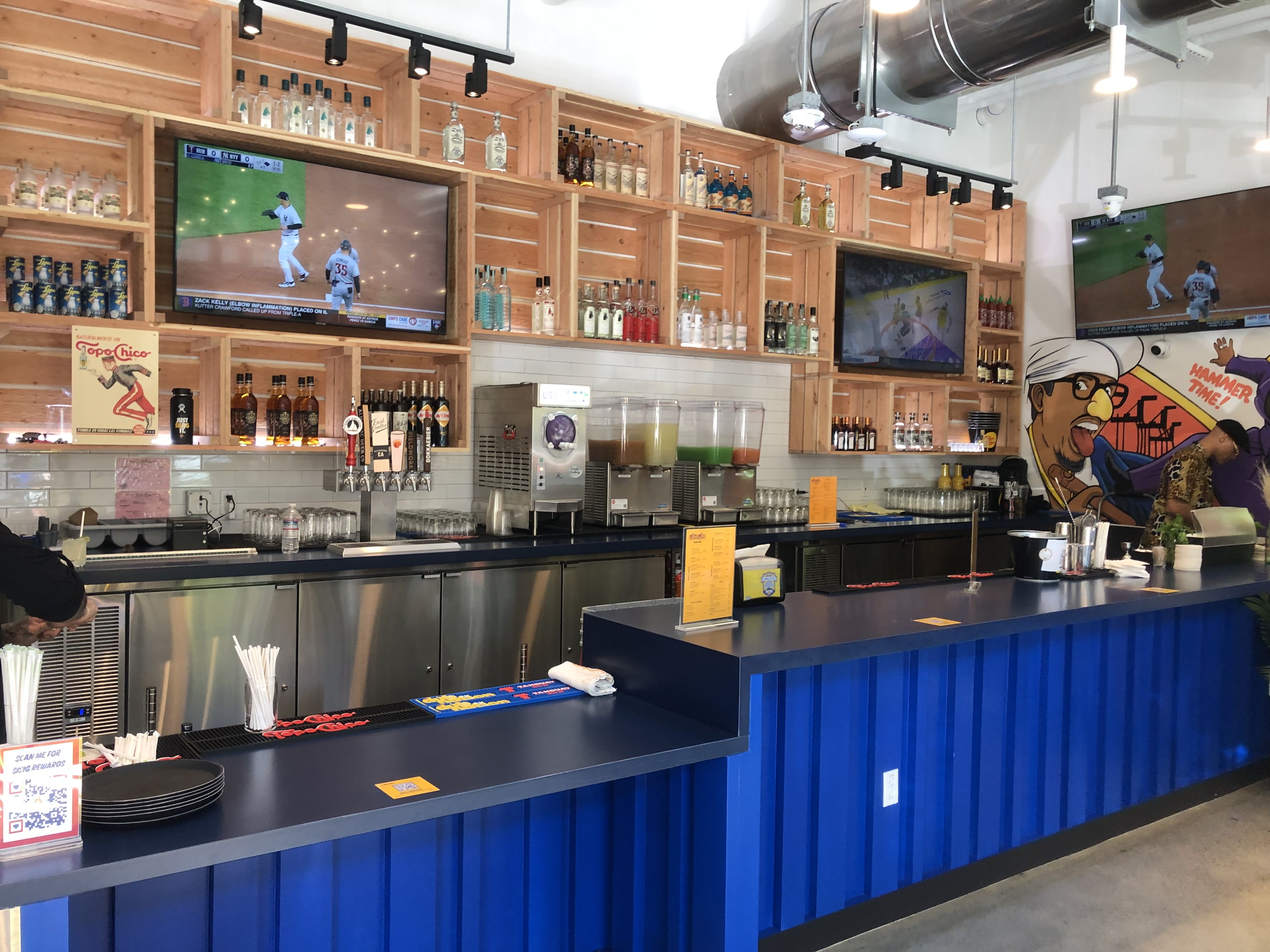 Image: Joe Kukura, Hoodline
You'll notice this Señor Sisig location has a full bar, with signature drinks like an ube colada, and four Filipino-inspired margaritas. The draft beers are all East Bay breweries, plus there are exclusive dishes that are only available at this location.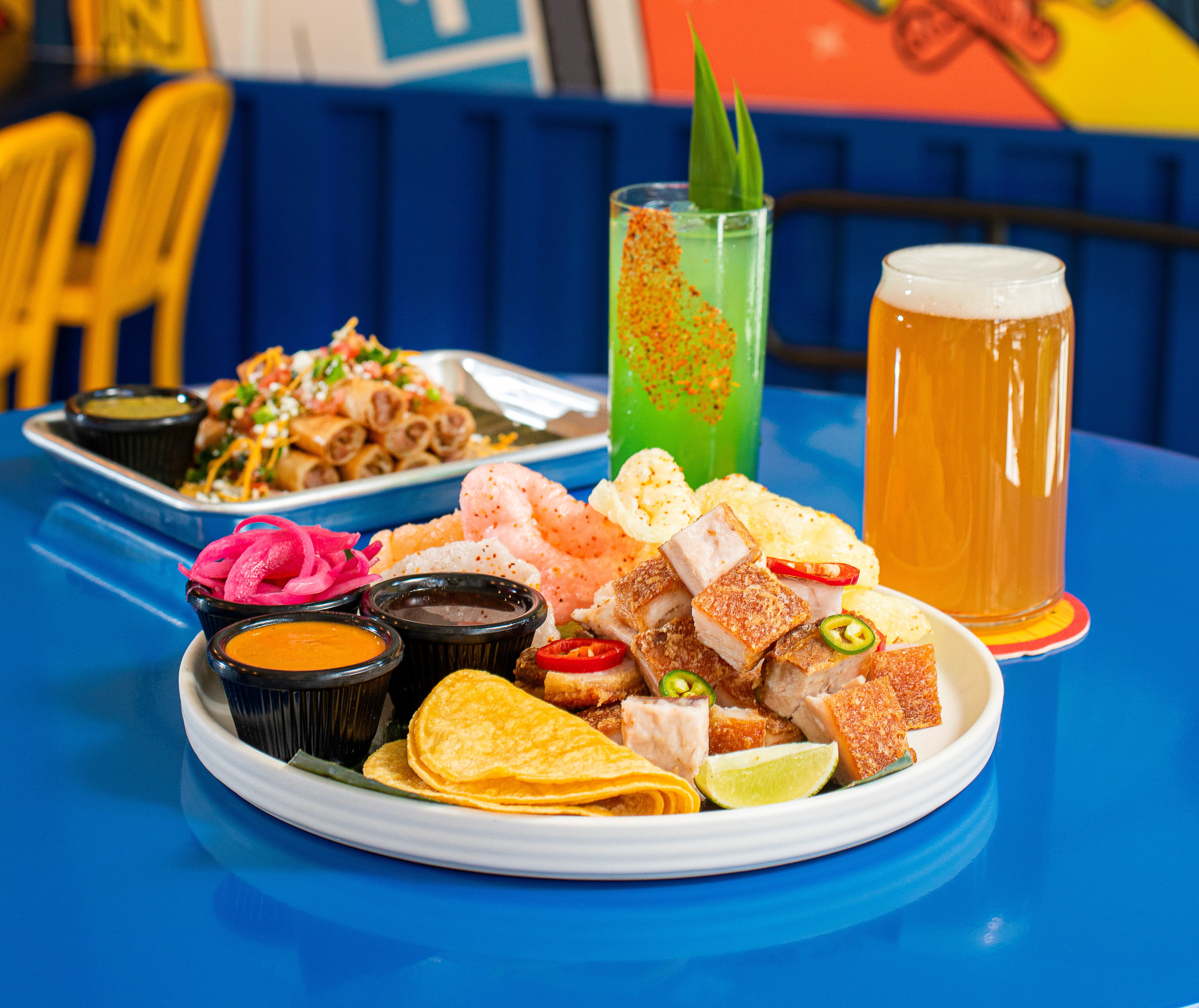 Image via Señor Sisig
"At all of our locations that we've opened, we've done exclusive items, things that you can only get at that location," Kidera tells Hoodline. At the Oakland location, those exclusive items are a build-your-own Lechon Kawali pork belly tacos with shrimp chips, and Sisig Lumpia topped with tomatillo salsa, pico de gallo, and a three-cheese blend.
How Oakland is this lumpia? It was designed in partnership with The Lumpia Company, whose co-owner is E-40.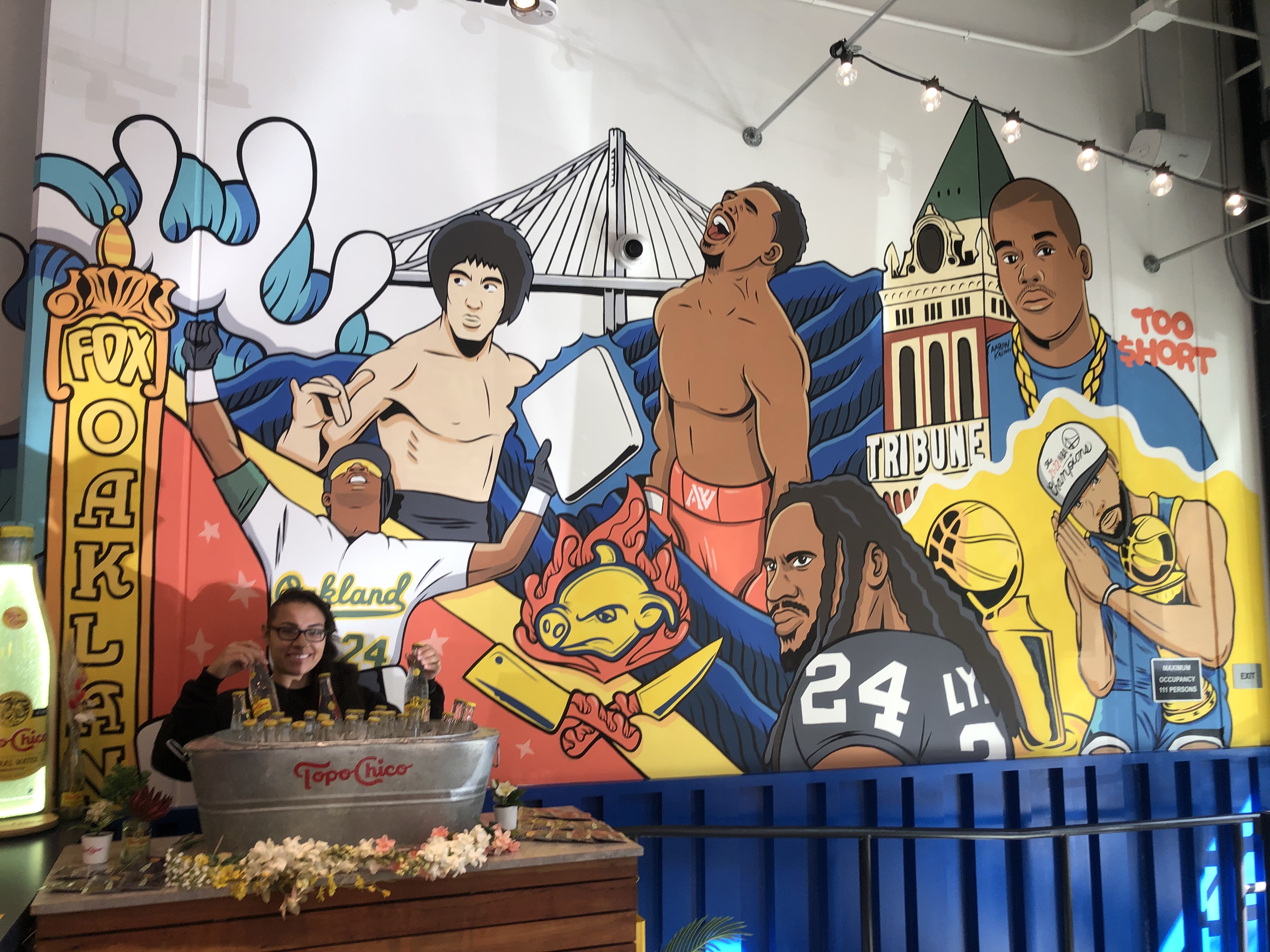 Image: Joe Kukura, Hoodline
Though Kidera quips, "E-40's from Vallejo, so we didn't put him on the mural."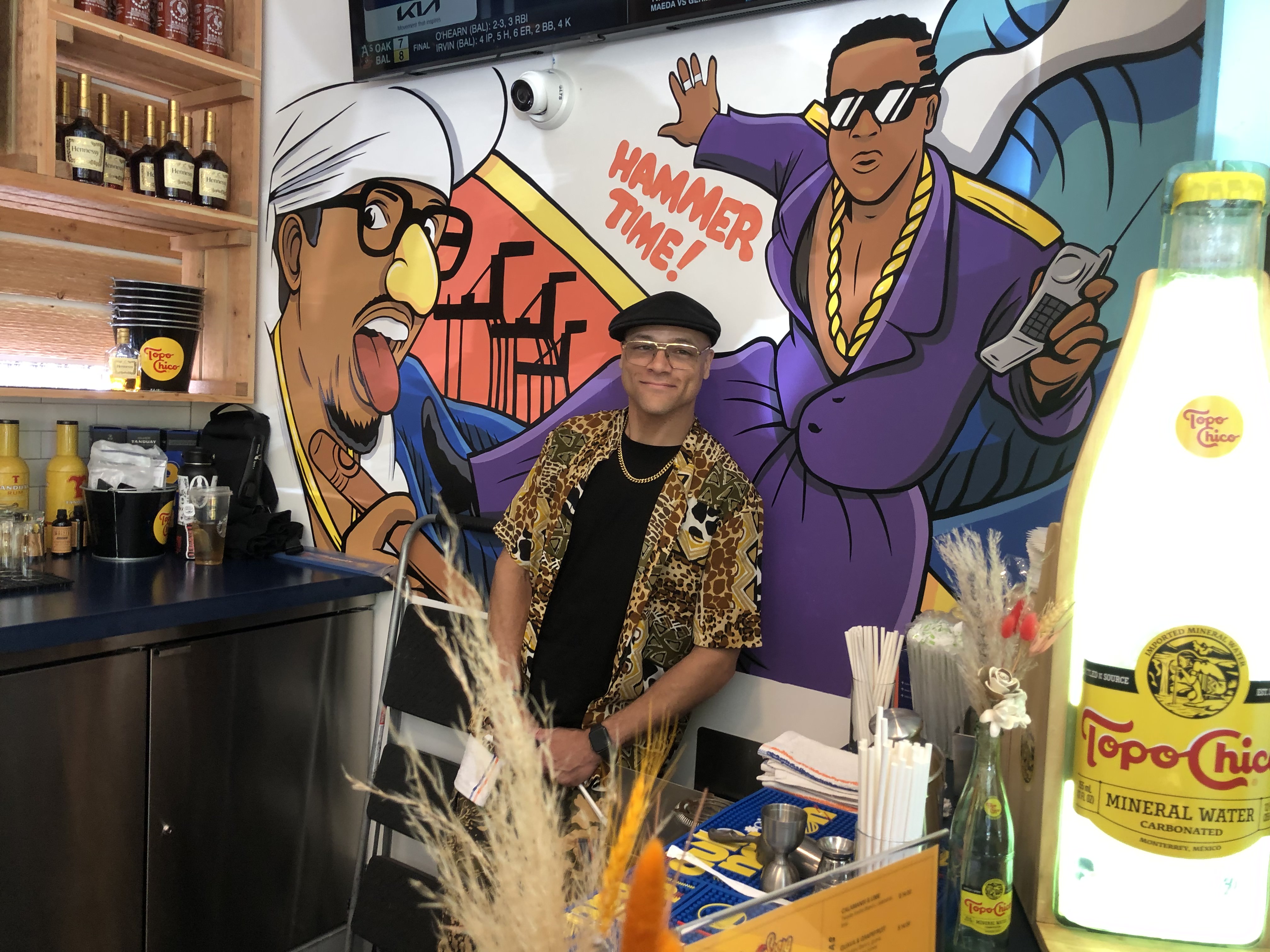 Image: Joe Kukura, Hoodline
But that mural is full of Oakland stars, from Steph Curry, to Marshawn Lynch, to MC Hammer, and Shock G.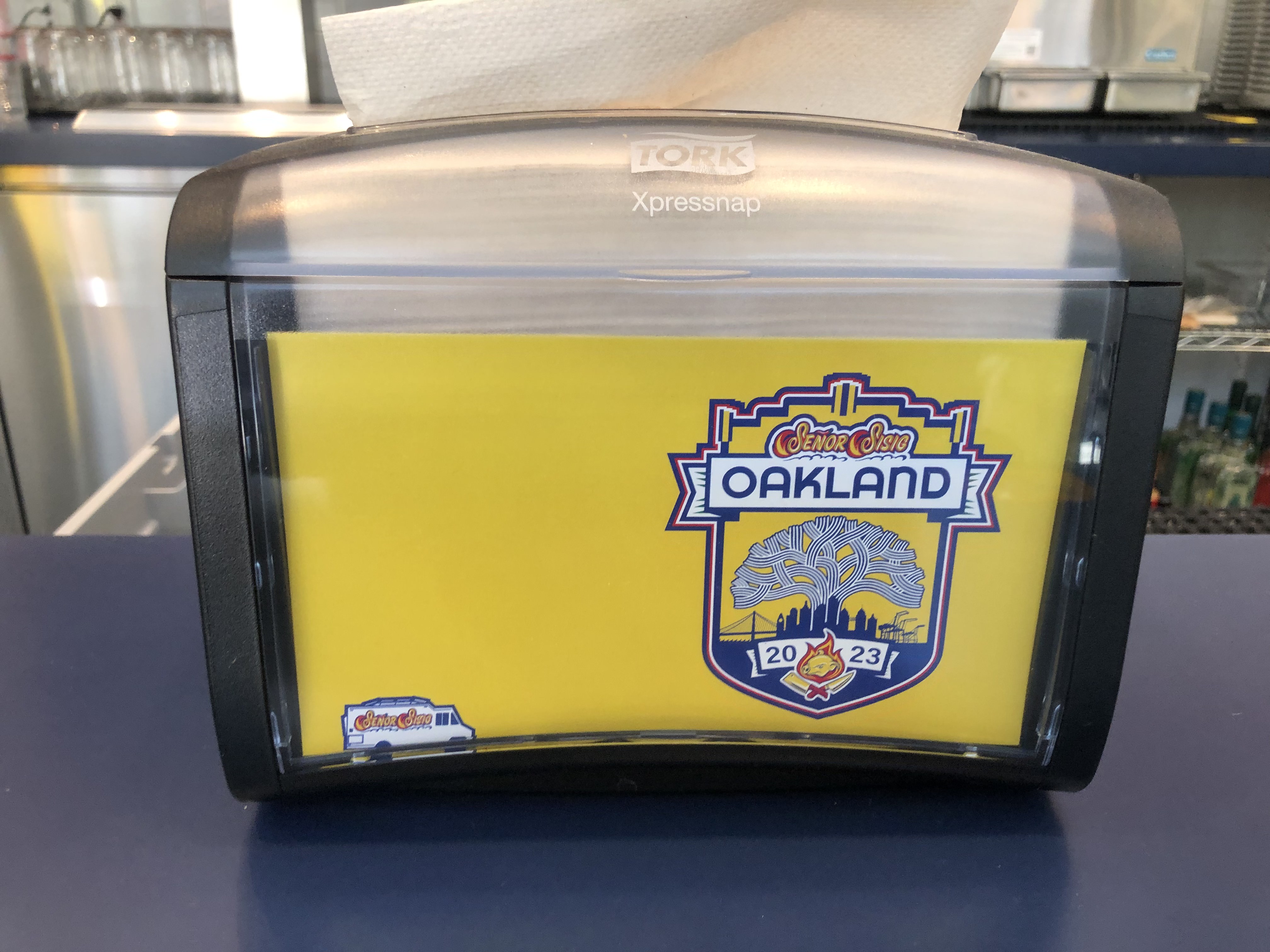 Image: Joe Kukura, Hoodline
Even the napkin dispensers are hella Oakland, if you'll pardon the expression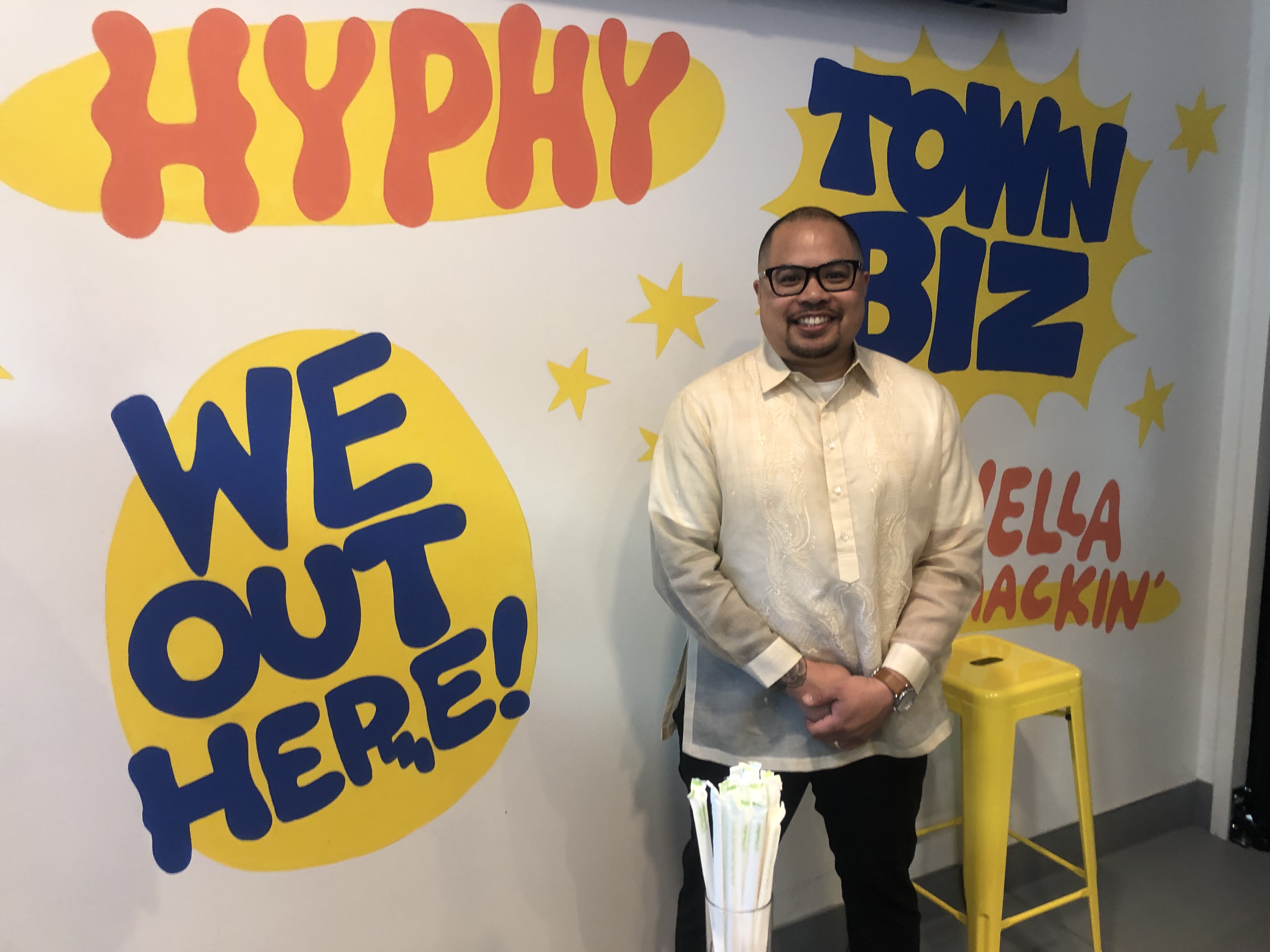 Image: Joe Kukura, Hoodline
"We want to continue this brand to not only Filipinos, but everybody that's willing to try our food," Señor Sisig co-founder and co-owner Gil Payuma (seen above) tells Hoodline.
And in in the spirit of a food truck, the space utilizes an open-air "garage door" design that evokes an outdoor setting.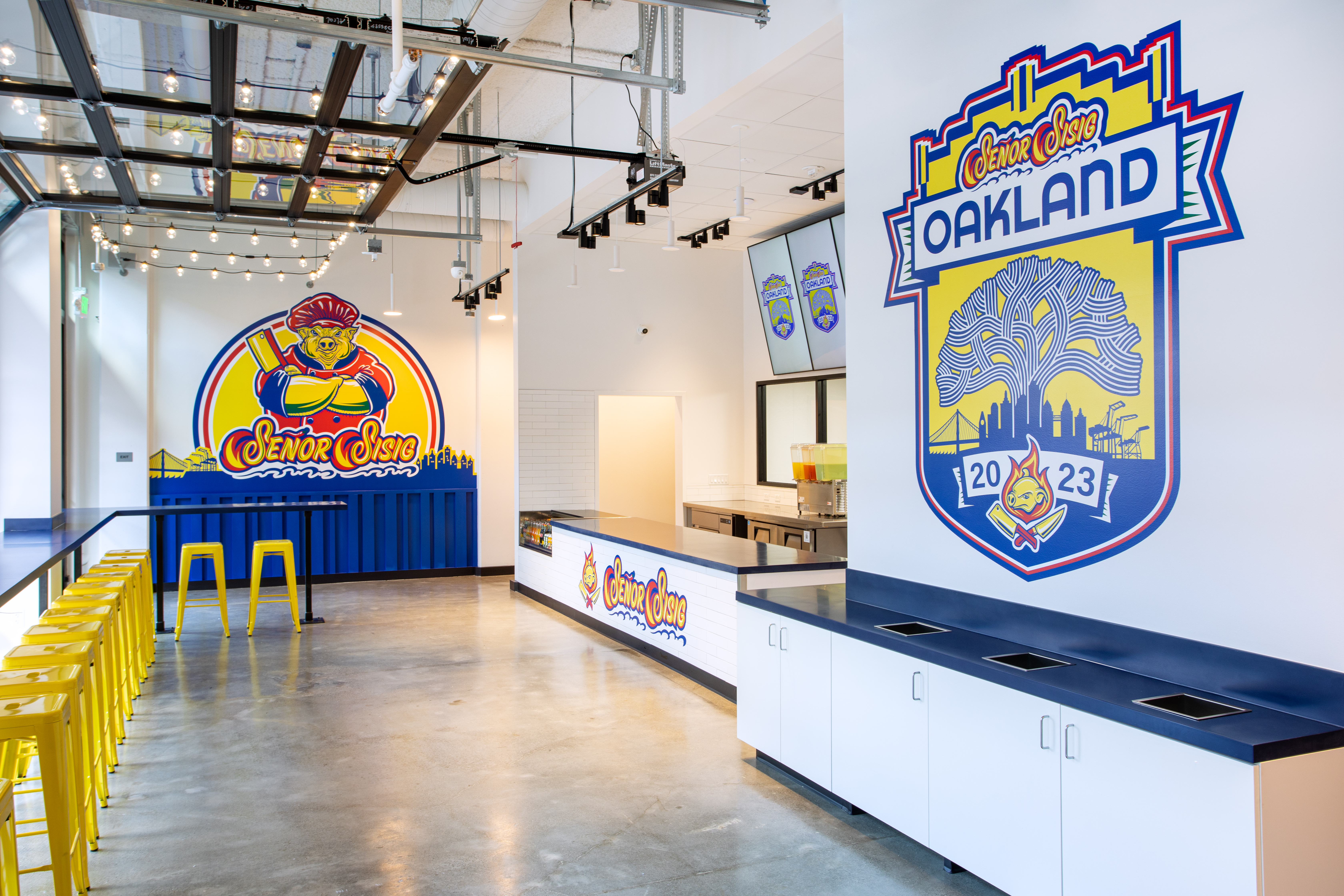 Iage via Señor Sisig
"It really opens up the space. It feels like you're outside but you're inside," Kudera says. "We want to put our foot down in Oakland, we're not running from Oakland."
The Señor Sisig Oakland location is at 330 17th Street (at Webster Street). Hours are Sunday - Thursday 11 a.m. - 9 p.m., Friday and Saturday 11 a.m. - 10 p.m.