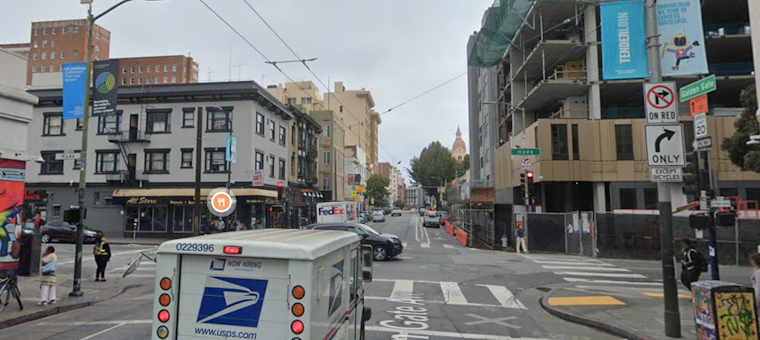 Published on June 03, 2023
Darnell Houston, a convicted felon who had allegedly participated in a shootout in San Francisco's Tenderloin district, was granted three years' probation according to a tweet by Henry K. Lee from KRON4. Houston had been working for Urban Alchemy, a nonprofit organization specialized in creating a safer environment in urban areas, during the incident.
Convicted felon Darnell Houston gets 3 yrs' probation for getting gun from car & firing it in shootout at Hyde & Golden Gate in Tenderloin while working for @UrbanAlchemyUA, per @USAO_NDCA @ATFSanFrancisco @SFPD. He says it was self-defense. Feds say he "went on the offensive" pic.twitter.com/TEpWHwYv6c

— Henry K. Lee (@henrykleeKTVU) June 3, 2023
The shootout took place at Hyde and Golden Gate streets and involved multiple suspects. Houston claims that his actions were in self-defense; however, federal authorities argue that he "went on the offensive."
Back on April 25, 2021, at approximately 5:20 pm, Tenderloin police officers had responded to a call of shots fired on the 100 block of Hyde Street, as reported by the San Francisco Police Department. Upon arriving at the scene, officers found spent shell casings of different calibers, vehicles damaged by bullets, and several witnesses. The witnesses described several suspects exchanging gunfire, which may have stemmed from a prior physical altercation.
An investigator with the Crime Gun Investigations Center (CGIC) took over the case and obtained surveillance footage that captured the incident. The video depicted a group of subjects engaged in a confrontation, which quickly escalated into an exchange of gunfire between several individuals, one of whom was identified as the 32-year-old Houston.
On May 18, 2021, about a month after the incident, Houston was arrested on the 2600 block of Bancroft Way in Berkeley, California, without any confrontation. The arrest team was composed of officers from the San Francisco Police Department and agents from the Bureau of Alcohol, Tobacco, Firearms, and Explosives (ATF). In a joint effort, members of the SFPD CGIC, ATF, and the Pittsburg Police Department served a search warrant at Houston's residence in Pittsburg, California. During the execution of the warrant, investigators located and seized evidence, including two firearms (one of which was identified as a Personally Manufactured Firearm AKA "ghost gun") and ammunition of various calibers, according to the SFPD.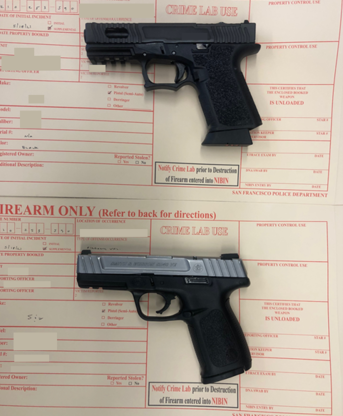 (SFPD)
Houston was initially booked into San Francisco County Jail for aggravated assault with a firearm, negligent discharge of a firearm, being a prohibited person in possession of a firearm, and possession of ammunition by a felon.