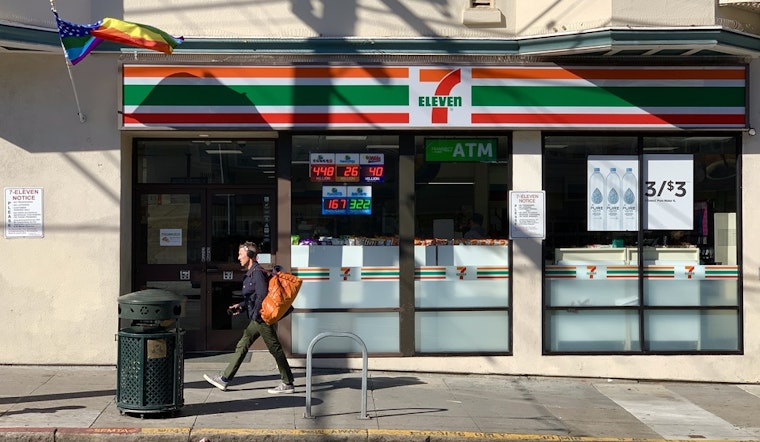 Published on June 06, 2023
Last week, the San Francisco Planning Commission unanimously approved a conditional use permit for specialty market Muuu Meat at 3998 18th Street (at Noe), formerly home to a 7-Eleven.
As Hoodline previously reported, LA-based chain Muuu Meats proposed moving into the former 7-Eleven earlier this year.
The long-troubled 7-Eleven permanently closed in March 2021 after years of complaints from neighbors.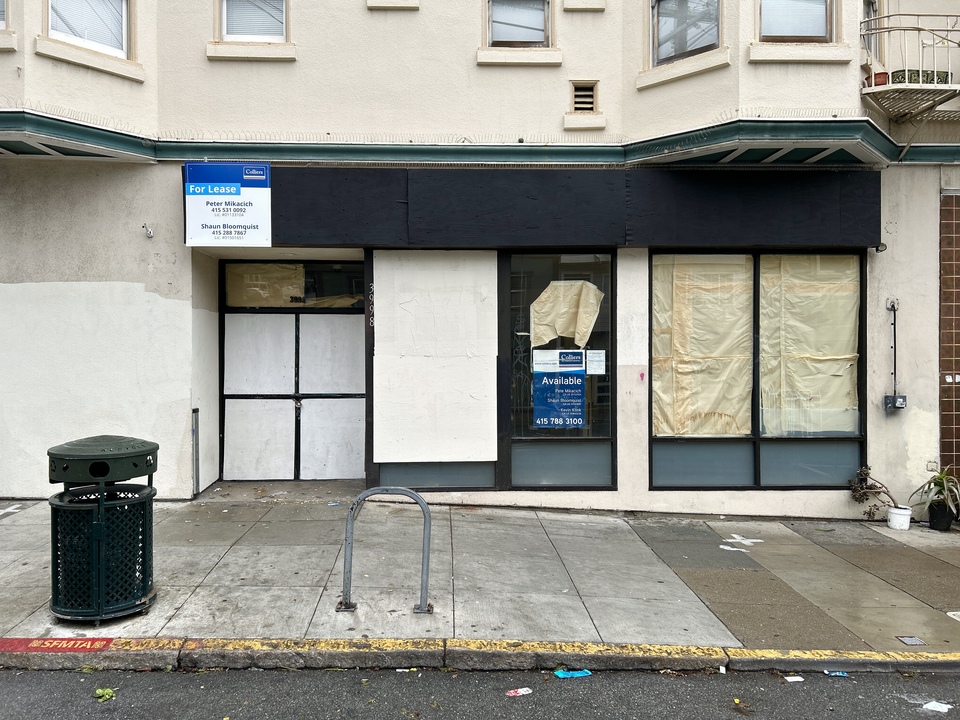 Specialty market Muuu Meat will be opening at 3998 18th St. | Photo: Steven Bracco/Hoodline


Muuu Meat was required to obtain a conditional use permit to operate in the Castro because it has 36 markets in operation and city law considers any business with more than 11 locations to be formula retail. However, Muuu Meat's permit was quickly approved without discussion on the Planning Commission's consent calendar. The Planning Commission received no letters in opposition to the project ahead of the hearing.
Now approved, permit expeditor and lobbyist Philip Lesser tells Hoodline that Muuu Meat's next step is "getting tenant improvement drawings approved and getting job cards issued for the general contractor."
The remodeled storefront is designed by Arlington, Texas-based Cortland Morgan Architects.
Muuu Meat real estate manager Aaron Ruiz did not respond to Hoodline's question about when the store will open. Update 6/7: After publication Ruiz tells Hoodline that Muuu Meat will open in the third quarter of 2023.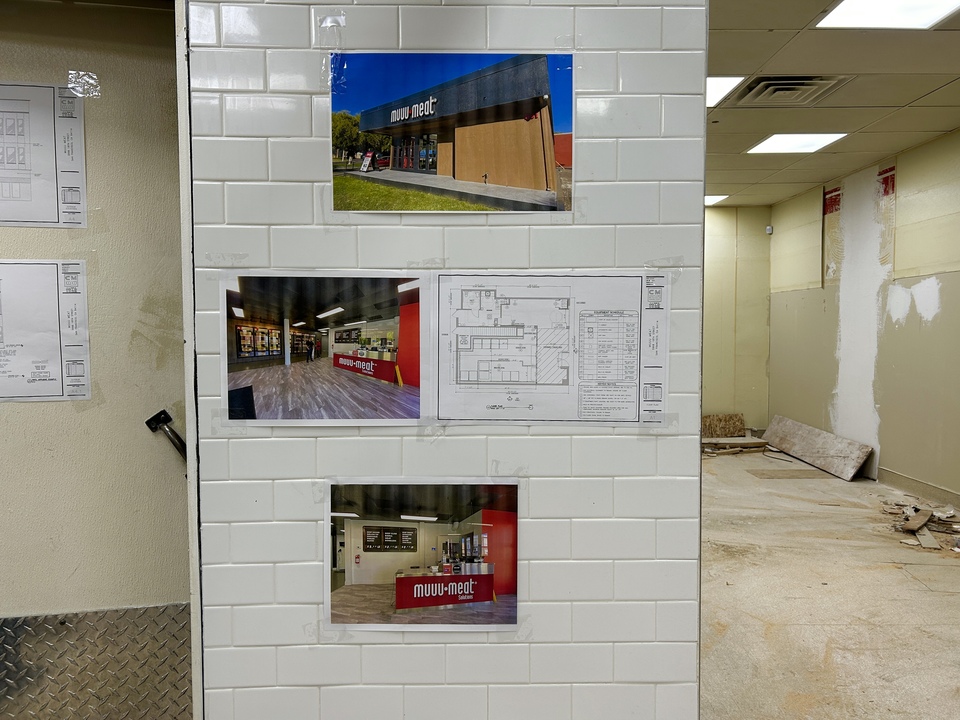 Proposed designs shared at the January meeting. | Photo: Steven Bracco/Hoodline
Muuu Meat sells a variety of beef, poultry, pork, and seafood options, which they tout as being freshly delivered daily and having "full traceability from plant to table" — but there are no claims about it being organic, grass-fed, or "humanely raised" on the website, only that the meat and seafood is "high quality" and at "an affordable price point."
Founded in 2017, Muuu Meat is headquartered in Irvine, CA. The company opened its first store in downtown Los Angeles, and since that time has expanded to 36 locations with the goal of 40 locations across the US. San Francisco would be Muuu Meat's 37th location.
Muuu Meat currently has 22 locations in California along with markets in Houston, San Antonio, Dallas, Chicago, and Miami.
Currently, Muuu Meat has two Bay Area locations with stores in Hayward and Oakland.
Ahead of the hearing, Muuu Meat hosted a pre-application meeting at the storefront on January 20. Hoodline was in attendance for the meeting.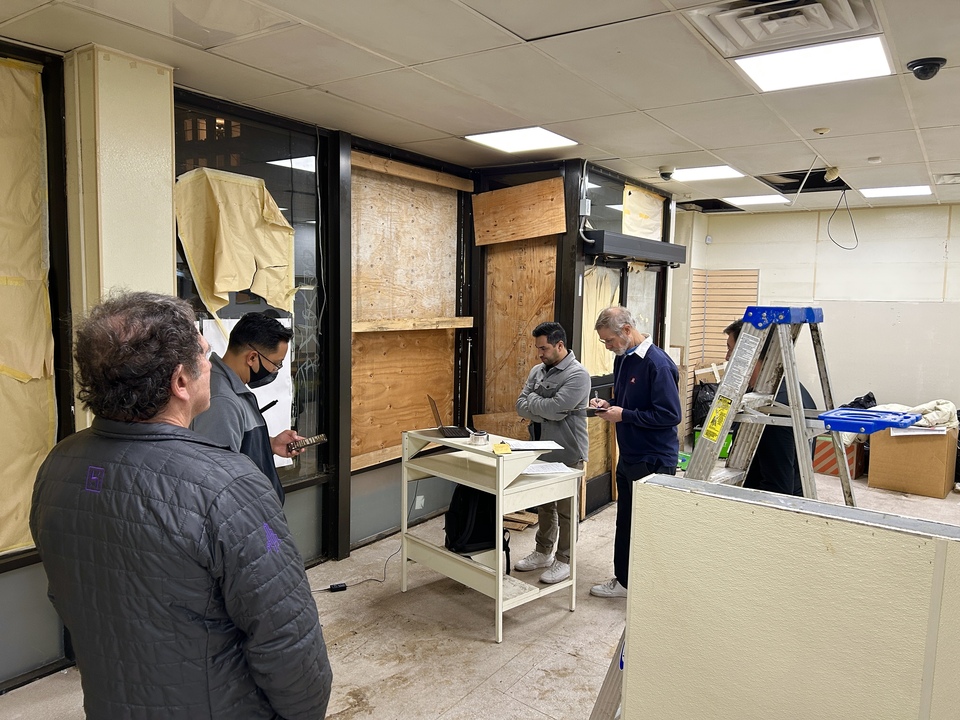 Muuu Meat's Aaron Ruiz (center) and Philip Lesser (right). | Photo: Steven Bracco/Hoodline
At the meeting, Ruiz and Lesser addressed a variety of questions from residents. Many residents shared concerns that many of the same issues with the former 7-Eleven store would reoccur once Muuu Meat opened. Littering on the sidewalk was another concern neighbors voiced and Ruiz said that trash from the store should be minimal.
In regards to any unwanted street behavior, Ruiz said that a store manager will be able to escalate any issues to an operational manager and the property manager.
Large delivery trucks parked on Noe Street were also often an issue with 7-Eleven. Ruiz stated that Muuu Meat does not use large delivery trucks and instead will use the commercial loading zone on 18th Street.
24/7 security cameras will be installed inside and outside the store. An accordion gate will also be installed inside and secured when the store is closed.
Muuu Meat plans to be open Monday through Friday from 7 a.m. to 4 p.m., and 7 a.m. to 1 p.m. on Saturday.