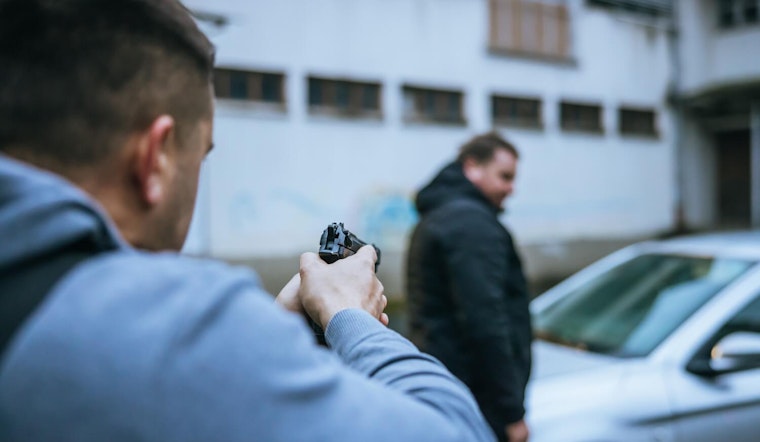 Published on June 07, 2023
In a recent development that has raised eyebrows and concern among community members, the beleaguered San Jose Police Department (SJPD) claims that pointing a gun at a person is not a use of force, instead choosing to categorize such incidents as "procedure" issues, as originally reported by San José Spotlight. Police watchdogs and community advocates argue that categorizing these incidents as "procedure" issues might downplay their severity and the potential lasting effects on those involved.
As highlighted earlier by San José Spotlight, Shivaun Nurre, the city's Independent Police Auditor, noted in her annual report that since summer last year, SJPD's Internal Affairs unit has categorized complaints against officers who pointed guns at people as "procedure" issues, rather than use of force. It's important to note that prior to this change, allegations of officers improperly pointing firearms were classified as use of force issues.
Nurre discovered this practice while reviewing Internal Affairs investigations and expressed concern over the lack of transparency in the decision-making process. In an interview with San José Spotlight, she commented, "They just explained to me that they felt it was better to be placed under procedure because there is no physical contact, so how could it be force."
However, the categorization change is causing concern among community leaders, who argue that an officer pointing a gun at a person can have a traumatic impact on the individuals involved, as well as anyone nearby who sees the incident. Rev. Jethroe Moore II, president of the San Jose/Silicon Valley NAACP, told San José Spotlight that these incidents are "definitely a use of force."
Nurre has recommended that SJPD document instances of officers pointing guns at people as use of force, rather than as procedures, in her annual report. This would bring the department in line with other Bay Area police departments and the California Commission on Peace Officer Standards and Training which classify pointing a gun at someone as a use of force.
Furthermore, Nurre believes that this misclassification is limiting the public's ability to track how often officers point guns at people, as data from incidents where officers point guns is treated separately from other uses of force, and not added to the SJPD's use of force analysis dashboard.
The Independent Police Auditor's report comes at a time when complaints against SJPD officers have continued to rise, with one out of every three San Jose officers receiving some type of complaint in 2022. This trend is increasing despite efforts to reform the police department after the death of George Floyd in 2020, as reported by KTVU.
While the police department is hesitant to comment on the matter, Police Chief Anthony Mata is expected to address Nurre's report and recommendations during a San Jose City Council meeting. Amidst the ongoing controversy, it remains to be seen how the authorities will address the mounting criticism and respond to the Independent Police Auditor's recommendations.