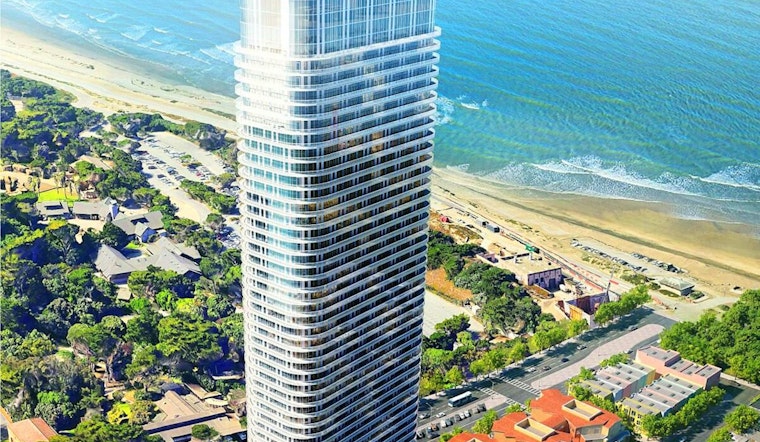 Published on July 06, 2023
Reno-based developer CH Planning continues to shock locals with the proposal of their 50-story tower, just two blocks away from Ocean Beach. In spite of the public bewilderment, the developer has submitted a new batch of renderings of this out-of-place project. Initially starting as an eight-story tower with 213 units, the proposal has been revised over the years, the most recent of which suggests a 646-unit, 50-story building.
Despite the promise of 110 affordable units in the new project, the overwhelming proposal has stirred local opposition. Officials from the Planning Department and City Hall voiced their concerns, stating the project contradicted local zoning rules and state bonus laws. District supervisor Joel Engardio said, "We need housing all through the west side. Absolutely. That site needs housing. But to plop a Salesforce Tower there — it's ridiculous."
Meanwhile, San Francisco height limits might be pushed up further pending the outcome of lawsuits tied to Housing Element. Further controversy surrounds this project as CH Planning's "project consultant" John Hickey was previously convicted on securities fraud and mail fraud charges. Read full article on SFist -->