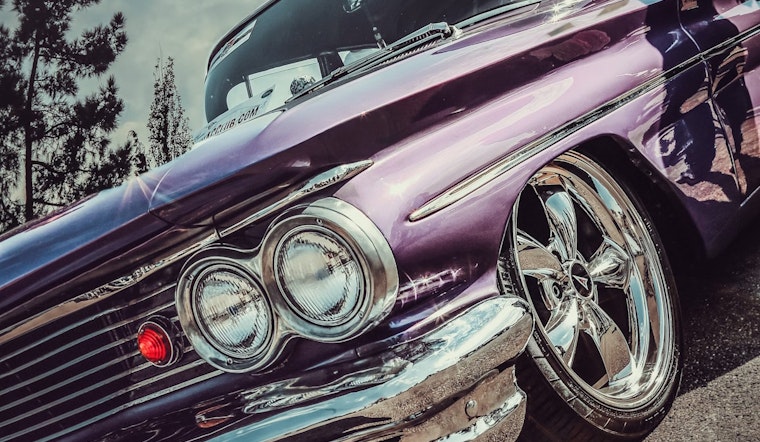 Published on August 07, 2023
The 21st annual edition of Xavier The X-Man's Cruise for the Cause, a family-friendly car show organized by Magic 92.5 DJ Xavier The X-Man, made its grand return to the Otay Ranch Town Center in Chula Vista, attracting hundreds of lowriders and custom cars that came together for a charitable cause according to Times of San Diego.
The centerpiece of this spirited community event is its support for the Emilio Nares Foundation (ENF), a San Diego-based non-profit that provides free medical transportation for children fighting cancer and other services for underserved communities. Since its humble beginnings in 2002 as a small gathering of car enthusiasts, Cruise for the Cause has grown into a spectacular automotive display with a heartwarming impact on the community as noted by CBS8.
In addition to the impressive array of lowriders, bikes, motorcycles, trucks, and custom cars, the event also featured live music from local talent, a Red Cross Blood Mobile for blood donations, activities for children, and the "Be the Match" national bone marrow registry as reported by Times of San Diego.
For nearly 17 years, Cruise for the Cause has been a steadfast supporter of the Emilio Nares Foundation, with the car show helping raise over $150,000 for the non-profit organization per Fox 5 San Diego. Indeed, the event has been crucial in providing essential financial support to the foundation, as evidenced by co-founder Richard Nares, who shared his appreciation by calling it a "Godsend" and highlighting that "every foundation needs support nowadays."
As a testament to the heartwarming vibe of Cruise for the Cause, DJ Xavier The X-Man told CBS8 that approximately $30,000 had been raised at this year's event alone. Furthermore, the community's overwhelming response to the event has also led to a heightened awareness surrounding crucial causes such as blood donation and bone marrow registry.
The event serves as a prime example of how shared passion, like the love for cars, has the power to unite a community in its profound mission to serve others as highlighted by Fox 5 San Diego. Attendees of the event echoed these sentiments, with one woman reflecting on the soulful and unifying atmosphere, saying, "it feels so good in your soul and seeing everyone united; it's a good feeling," according to CBS8. Another attendee mentioned the importance of family and community cohesion, saying, "this event means a lot to me and my family is all around me and it brings family together and we need to help each other.