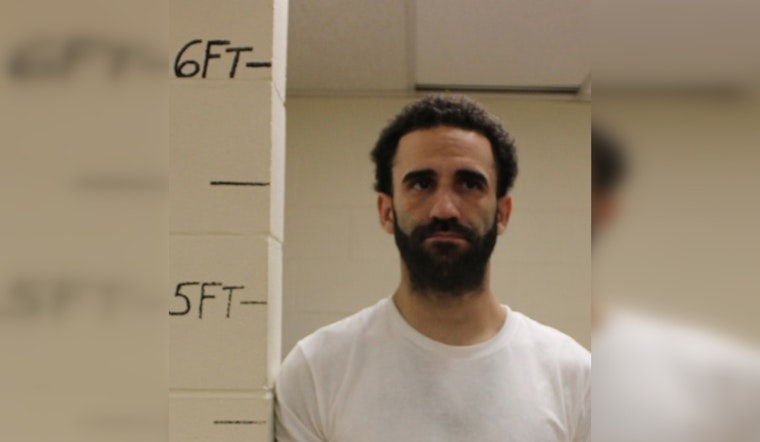 Published on September 18, 2023
Yesterday, a seemingly ordinary car ride took a sinister turn as a man found himself held at knifepoint by another individual, setting the stage for a frightening, high-stakes ordeal. This harrowing story unfolded in Sturbridge, Massachusetts, and is reported to have taken place on the journey back from New York according to the Sturbridge Police Department.
The victim, whose identity has been withheld, was involved in a verbal dispute with the suspect, identified as 34-year-old Pedro "P" Cuadrado of Leominster, Massachusetts. The argument allegedly centered around money and reached a critical point when Cuadrado reportedly expelled the victim from his vehicle in the Ashford, Connecticut area. The tension in the air grew heavier as Cuadrado is said to have brandished a knife, threatening his victim and demanding he reenter the car as stated by the Sturbridge Police Department.
While driving on, the alleged assailant continued to convey threats and instill fear in the victim, all the while wielding the knife in his hand. It was reported that Cuadrado stopped at Heritage Xtramart in order to refuel the Nissan Altima they were traveling in before instructing the victim to exit the vehicle. A lifesaving opportunity presented itself as the victim sought the assistance of a store clerk to call 911, initiating a timely investigation.
Sturbridge Police Officers promptly responded to the call and set out in search of Cuadrado, who had fled the scene. A Be On Lookout (BOLO) broadcast was issued for all area agencies to help locate the vehicle and detain the suspect. It wasn't until earlier today that a Massachusetts State Police Trooper from the Leominster Barracks spotted the vehicle and conducted a motor vehicle stop, resulting in Cuadrado's arrest and subsequent transportation to the Sturbridge Police Department for processing.
Cuadrado faces a number of severe charges, including kidnapping, assault and battery with a dangerous weapon (a knife, in this case), and intimidation of a witness. His arraignment was scheduled for today, at Dudley District Court, where he will be granted the opportunity to face the allegations leveled against him.