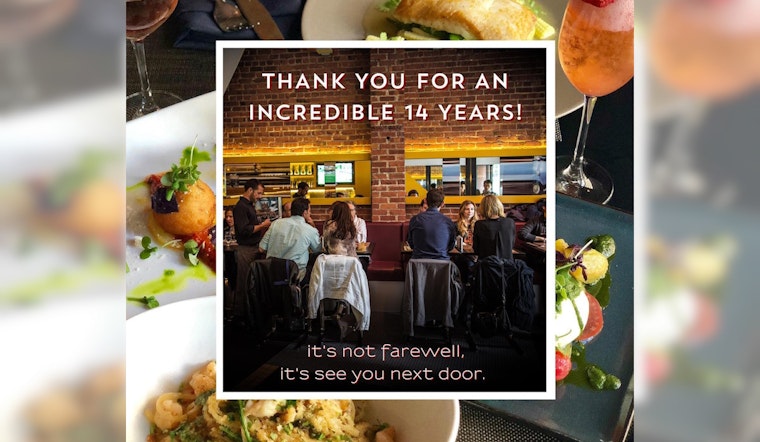 Published on September 24, 2023
After an inspiring journey of 14 years, San Francisco's well-loved Italian restaurant, Barbacco, bids a tearful adieu to its patrons in the Financial District. The owner, Umberto Gibin, confirmed that the establishment's last day will be September 29, 2023, according to NBC Bay Area.
Once hailed as a thriving destination, the Financial District now suffers the consequences of the pandemic, which has triggered businesses to embrace remote and hybrid work models. This, in turn, has left the area lacking in its usual foot traffic, with Barbacco struggling to barely stay afloat, as reported by KRON4.
Gibin elucidates that businesses in the area have always depended on a bustling office crowd and a lack of local residents. As Gibin stated in an NBC Bay Area interview, "Here in the Financial District, we depend a lot on businesses. If the offices are full, then good. We don't have residents around who can help us. Having fewer businesses in the area, that's basically what made it."
Though there was hope for Barbacco to turn over a new leaf in 2023, they admitted, "We hoped 2023 would be the year the neighborhood returned to the way it was pre-pandemic, however that hasn't been the case," through an Instagram post.
The San Francisco Financial District has become witness to not just Barbacco's torturous dive, but other businesses' plummet as well. Increasing rent costs and workforce shifts to remote work are said to be amongst primary causes for businesses to shutter in the area, according to KRON4.
Despite this sad affair, Barbacco's sister restaurant, Perbacco, will continue operating and serving its Italian delicacies to those who crave for a taste of Italy. Gibin extended his sincere gratitude towards loyal customers, but ultimately, the city will lose one more gem from its culinary crown as Barbacco permanently turns off its kitchen lights this month.