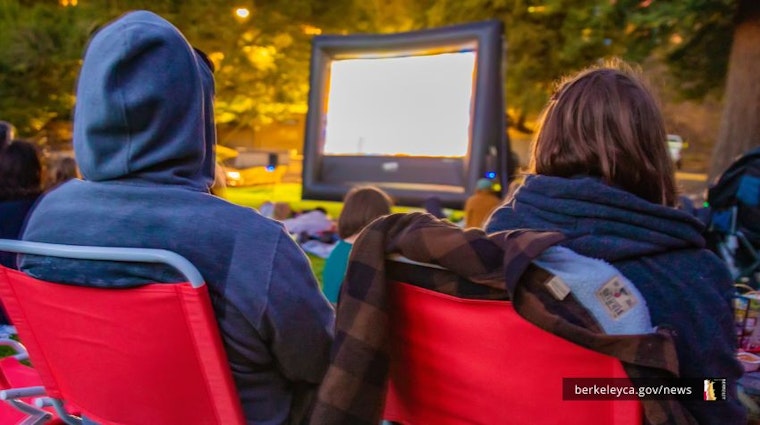 Published on September 26, 2023
On Saturday, September 30th, the city of Berkeley, California offers a unique opportunity for residents to learn about the impact of native plants on local wildlife, while also enjoying an outdoor cinema experience. This creative approach connects individuals with nature and highlighted the importance of bees, butterflies, and birds in the ecosystem, all within the beautiful Berkeley waterfront. According to a piece by Berkeley Parks, Recreation and Waterfront Department, the event features a group discussion and a screening of the documentary, "Wings of Life."
The evening begins with an open discussion that covers various topics, including the benefits of using native plants in gardens, the role of outdoor cats in the decline of bird populations, and the migratory patterns of birds, butterflies, and bees. Shedding light on these issues helps bring awareness to the community, so that they can make a bigger impact in their local environment. Immediately following the talk, attendees will enjoy the documentary "Wings of Life," which is displayed on a large, portable inflatable screen specifically designed for outdoor cinema. This engaging experience allows individuals to develop a better understanding of the importance of native plants and their effect on the local wildlife.
The Berkeley Parks, Recreation and Waterfront Department is committed to organizing events that cater to various interests and age groups. As shown in their online registration portal, they host numerous camps, classes, and activities throughout the year. One focal point of these endeavors is promoting native plants and their significant benefits, not just for water conservation purposes, but also as lifesavers for birds, butterflies, and bees.
Visitors driving to Shorebird Park, the location of this unique event, could witness firsthand the city's commitment to native plants. The Marina landscaping alongside the recently paved University Avenue entryway and roundabout is lined with native grasses, flowers, and other plants. The organizers encouraged participants to use the outdoor cinema and discussion event to learn more about the critical role native plants play in supporting birds, bees, and other wildlife.
To ensure a comfortable viewing experience for all, attendees were asked to bring low-height chairs, blankets, and snacks while keeping the event alcohol-free. Flashlights or headlamps were also recommended, as they could assist in safely exiting the area following the screening. The entire evening was diligently planned with the audience's needs in mind, to facilitate an enjoyable and educational event.