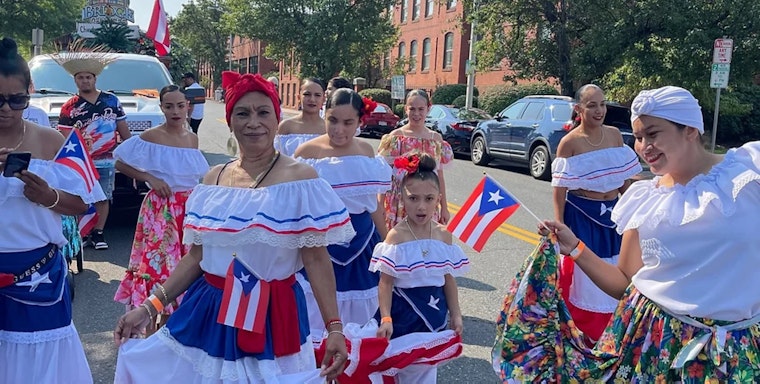 Published on September 15, 2023
The highly anticipated Puerto Rican Parade in Springfield is set to kick-off this Sunday, September 17th, at 11 a.m., drawing thousands to the streets in celebration of their vibrant heritage and roots. This year's theme, "never forget your roots" or "nunca olvides tus raíces," was chosen among 19 submissions by local business owner Mariela Villafane-Camacho according to Masslive.
Spanning over 2 miles through the North End and downtown, the parade has grown to become an essential community event, celebrating the largest group of Spanish-speaking residents in Pioneer Valley and taking place during Hispanic Heritage Months as reported by WWLP.
For many, the parade is deeply rooted in personal memories and family ties. Sasha Viands, vice-chair for the parade's committee, recalls attending the event as a child and cherishes the connection it created with her family's history. Her involvement in organizing the parade allows her to pass on these lessons to her daughter, as she fondly remembers her uncle, Gumersindo Gomez, who founded the original Puerto Rican Parade in Springfield. "As a kid, it was a moment for me to quickly realize we could be loud about our culture, that other people who aren't Puerto Rican can also be loud about our culture. People are excited about our culture, they want to learn more, they want to eat our food. It's the one day that everyone is Puerto Rican," Viands told Masslive.
Earlier this year, the Puerto Rican Parade officially attained non-profit status, a significant milestone that will help the organization have a year-round presence, says Viands. With plans to expand the initiative's impact, ideas include establishing a scholarship fund and hiring an executive director in charge of future programs, demonstrating the parade's ongoing commitment to the growth and empowerment of the community.
To further immerse the local community in the richness of Puerto Rican culture, singer, songwriter, and composer Heshima Moja has been appointed the artistic director for the parade, assisting the committee in curating the event and bringing in various musical acts. Moja believes that through this, the community will have the opportunity to explore different types of music endemic to the island of Puerto Rico.
After a two-year hiatus and a virtual comeback, the excitement for this year's in-person Puerto Rican parade is palpable. To Waleska Lugo-DeJesus, the Parade Marshal, the event is a powerful reminder that the next generation should continue to embrace their responsibility to tackle racial injustice and embrace social responsibility, especially within their own community.
Last year, the parade drew more than 5,000 marchers and required a team of at least 100 volunteers to ensure smooth operations. This year promises to be an even grander event, with the Latino community eagerly awaiting the occasion to revel in their culture, traditions, music, and dance. As a true testament to the spirit of unity, everyone is welcomed to join in, regardless of their own cultural background, and experience the contagious joy of celebrating Puerto Rican culture together in Springfield. More information on the Puerto Rican Parade can be accessed on their official website.