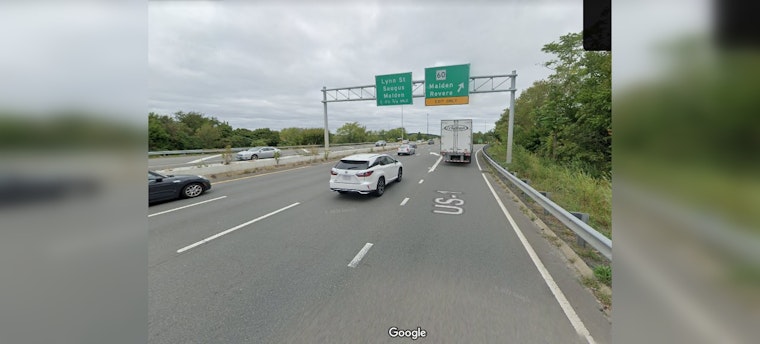 Published on September 18, 2023
An unexpected turn of events hit the roadways of Revere, Massachusetts today. Chaos erupted as a jackknifed tractor-trailer, spilling fuel, generated extensive traffic delays northbound on Route 1, near Copeland Circle according to NBC Boston.
UPDATE-Ruptured fuel tank on the TT has spilled fuel onto road deck and into storm drains. #Revere Fire, @MassDEP and @MassDOT also on scene. MSP Commercial Vehicle Enforcement Section also responding to assist in investigation. Only breakdown lane open to traffic at this time. https://t.co/Qme4Zm7Sab

— Mass State Police (@MassStatePolice) September 18, 2023
Massachusetts State Police, alerted to the situation around 12 p.m., were quick to arrive at the scene. Those responsible for our safety remain vigilant in the face of unforeseen incidents. And this was no ordinary accident; it involved a ruptured fuel tank that ended up spilling fuel not only onto the road surface but also storm drains as reported by the Massachusetts State Police.
The concern for public safety extended beyond the potential for accidents due to this dangerous spill. Environmental wellbeing comes into play as well. Revere Fire Department, the Massachusetts Department of Environmental Protection, and the Massachusetts Department of Transportation all worked together, exhibiting the unbreakable bonds that sustain us in times of crisis as per NBC Boston.
At the time of the incident, traffic was reduced to a crawl, with only the breakdown lane open for movement, and police continue, to assist in managing the situation, revealing the commitment of those who are charged with our security and stability on the roadways as stated by the Massachusetts State Police.