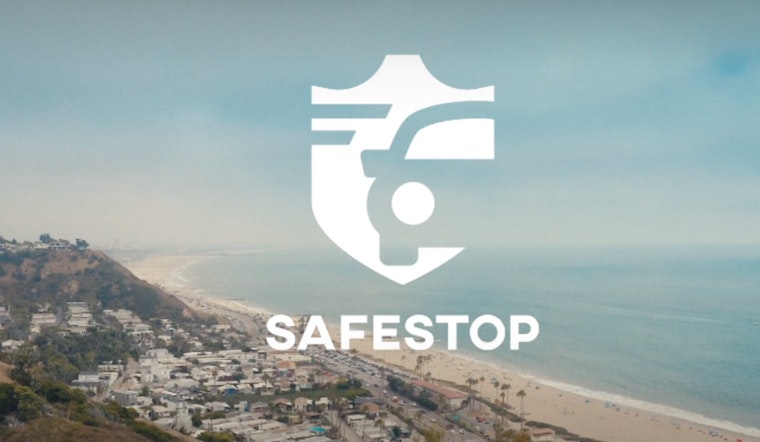 Published on September 22, 2023
Technology is now making its way into the world of traffic stops. In West Hollywood, California, the Los Angeles County Sheriff's Department has begun testing an app called SafeStop, which allows drivers to video chat with deputies during traffic stops according to ABC7.
The SafeStop pilot program, launched in response to concerns over tension and nervousness related to interacting with law enforcement, aims to improve encounters between drivers and deputies. The way the app works is when a driver is pulled over, they are provided with instructions on "how to facilitate dialogue" during the traffic stop through the app per a Fox LA article. The driver can then immediately video call the deputy, offering another layer of identification before the officer arrives at the vehicle.
West Hollywood's LASD station is the first to try out SafeStop, with deputies participating in a 6-month pilot program. Captain Bill Moulder from the West Hollywood station explains the benefits of the trial, stating, "It's a great tool. It's a great public safety technology option and so as the more opportunities we have to test out different kinds of technology when interacting with our community, it is really beneficial to help us provide better service and I think to ensure better safety for our community." according to Fox LA.
While the SafeStop app certainly has its benefits in terms of reducing tension during traffic stops, some questions remain unanswered. For instance, it is currently unclear whether drivers have the option to opt out of the video chat feature or if the calls are recorded as mentioned by ABC7. These are important factors for privacy-conscious individuals and will likely be addressed as the pilot program progresses.
SafeStop's co-founder, Jackson Lallas, is confident in the potential of the app to reduce tension between drivers and officers, and even offers an incentive for those who are willing to give it a try. Lallas has said that drivers who use the app could be eligible for a possible $20 rebate if they receive a ticket according to Fox LA.