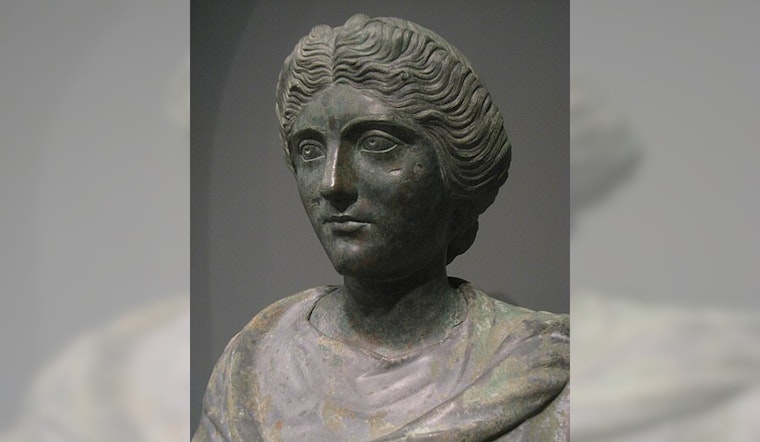 Published on September 04, 2023
The ethics of museum collection practices has come under fierce scrutiny nationwide, as the Manhattan District Attorney's office has seized an ancient Roman sculpture, "Portrait of a Lady (A Daughter of Marcus Aurelius?)" (160-180 C.E.), valued at $5 million from the Worcester Art Museum. This unusual seizure is a direct offshoot of an ongoing criminal investigation into "a smuggling network involving antiquities looted from Bubon in Turkiye (formerly the country of Turkey) and trafficked through Manhattan," according to Boston Globe.
The bust, believed to represent a daughter of the Roman Emperor Marcus Aurelius, had been held at the Worcester Art Museum for nearly six decades. Museum officials acknowledged that it was "likely stolen and improperly imported," in a statement. It's reported that the museum purchased the artifact in 1966, with very little information about its provenance. In a recent development, the Manhattan DA's office provided "new information" to the museum, which galvanized cooperation with investigators. Worcester Art Museum Director Matthias Waschek expressed gratitude in a statement, acknowledging that ethical standards for museums have changed since the 1960s and pledging commitment to bringing the museum's practices in line with modern ethical standards.
This is not the first ancient piece of art that the Manhattan DA's office has seized. In fact, the ongoing investigation led to another high-profile seizure last month, wherein a 76-inch tall statue of Marcus Aurelius was taken from the Cleveland Museum of Art. This particular statue is missing its head but holds a staggering estimated value of $20 million, as reported by Boston Globe.
The Worcester Art Museum provided insight into the fascinating creation of the seized bust, explaining that the head and shoulders were together but unattached when the sculpture was found. Upon examining the artifact, it was discovered that each section appeared to reflect "a different quality of workmanship," possibly indicating that separate sculptors designed the head and draped shoulders. Observers have remarked that the "woman's heavy-lidded gaze betrays a contemplative personality as distant as the emperors themselves." The exquisite statue presents a mesmerizing example of ancient Roman craftsmanship at its finest, and it notably shows a great level of detail in hair crafted in "carefully combed waves," The New York Times reports.