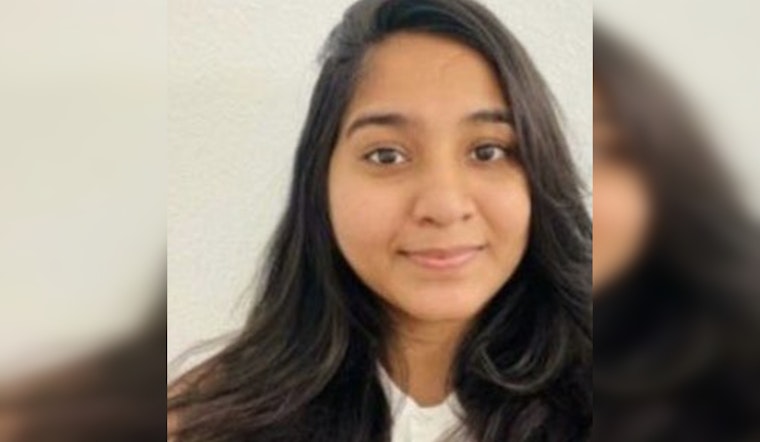 Published on September 18, 2023
Jaahnavi Kandula, a 23-year-old graduate student from Andhra Pradesh, India, had aspirations of earning a master's degree in Information Systems. She was sadly struck and killed by a speeding police car in Seattle on January 23, 2023.
According to NBC Boston, Northeastern University announced plans to award her degreeposthumously.
Eight months after her untimely death, an unsettling development occurred that magnified the gravity of the case. A shocking body-cam video was released revealing another officer, Officer Daniel Auderer, laughing about Kandula's death and describing her life as having "limited value." The callous and insensitive remarks reopened wounds for those mourning the loss of someone known for her bubbly laughter and infectious personality, WIO News reports.
The incident, which took place near Northeastern's Seattle campus, saw Officer Kevin Dave drive his SUV at an alarming 74 mph in a 25 mph zone, ultimately leading to Kandula's death. Since the release of the video, outrage has grown, sparking a renewed demand for a thorough investigation and justice. Furthermore, the King County Prosecuting Attorney's Office is conducting a criminal review of the crash, while a city watchdog agency investigates the disturbing content of the body-worn camera, per NBC Boston.
The tragedy echoes across Northeastern's campus, as students, faculty, and staff grapple with the impact of the tragedy and its aftermath. Northeastern's chancellor and senior vice president of learning, Kenneth Henderson, acknowledged the Indian student community's specific vulnerabilities and expressed solidarity, stating that the university has "every expectation that the ongoing investigations will bring a measure of justice and accountability."