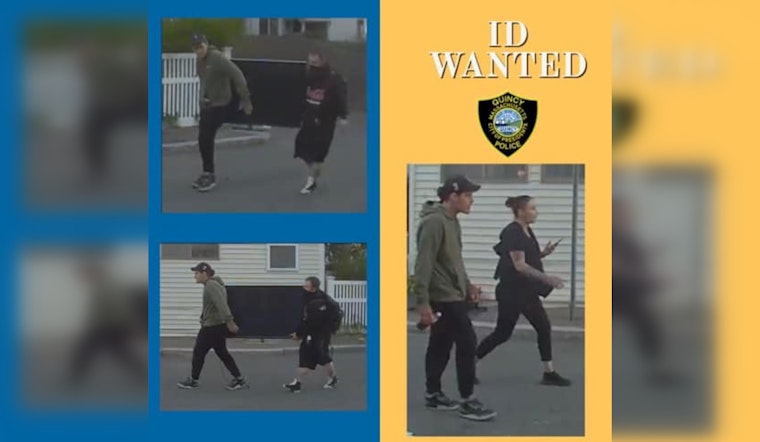 Published on September 18, 2023
The Quincy Police Department has reached out to the community, requesting assistance with identifying three individuals potentially connected to a home burglary incident.
The incident took place in the early hours of September 7, 2023, between 5:50am and 6:20am, in the Hough's Neck neighborhood of Quincy. A Facebook post shared by the department captures the visual details of the three persons of interest.
The Quincy Police Bureau of Criminal Investigations is eager to speak with these individuals for further information about the home burglary in question.
According to the Quincy Police Department, anyone with information that may identify the three individuals or provide any assistance to the ongoing investigation can contact Detective James Menz at 617-745-5768.