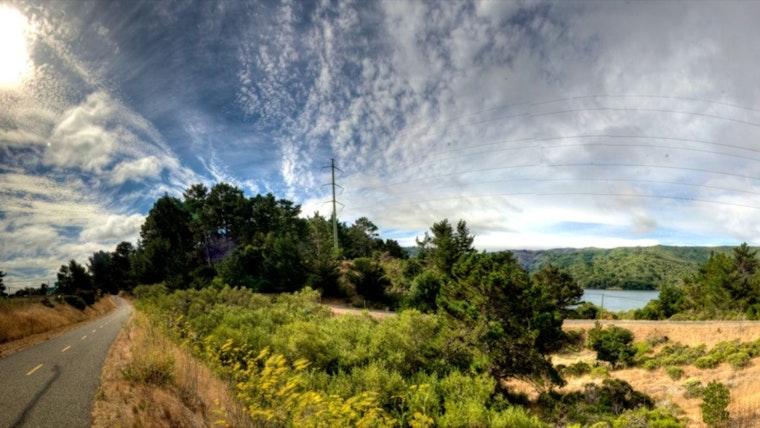 Published on September 21, 2023
The picturesque Crystal Springs Regional Trail is undergoing significant changes and closures this fall, leaving nature lovers in a bind. Several parts of the trail are being closed or reconstructed, making it imperative for those who frequent the area to seek alternatives for outdoor recreation while these disruptions are underway.
The northernmost 0.5-mile portion of the San Andreas Segment is temporarily closed for emergency trail repairs due to damage sustained during storms early in the year. According to the San Mateo County Parks website, the closure spans from the northern entrance at San Bruno Ave to the electric gate a half-mile south and is expected to last for a few days. Local hikers and cyclists may find this a minor inconvenience and need to plan for alternate routes during this time.
Sep. 21: ⚠️San Andreas segment of Crystal Springs Reg. Trail closed from San Bruno Ave to electric gate ⚠️for emergency repair to trail. Updates to follow. pic.twitter.com/lT8FuCDW7u

— San Mateo County Parks (@SMCParks) September 21, 2023
Another area affected by closures is the Sawyer Camp Segment's 4.5-mile northern section. The County is currently working to address unstable ground that is undermining the trail, getting rid of landslide debris, and restoring damaged sections. Reopening of the trail is expected once repairs have been made and inspected. A contractor with the necessary expertise will soon be selected to lead this complex project, and San Mateo County Parks and the Department of Public Works will, seek to restore drainage and replace damaged culverts. However, it is difficult to predict when full trail restoration will be completed, as reported on the San Mateo County Parks website.
While the County is pursuing Federal Emergency Management Agency reimbursement for the Sawyer Camp Segment restoration effort, San Mateo County Measure K funds will be used to cover costs. This financial measure is important to ensure that the trail can safely reopen to the public for recreation purposes. Regular trail users are encouraged to subscribe to the Crystal Springs Regional Trail newsletter and check the website for updates on the progress of the project and estimated reopening dates.
In addition to the impact of storms and unstable ground, PG&E's gas transmission project is causing the closure of Ralston Bike Trail, connecting it to Crystal Springs Regional Trail. The trail will be closed until October 31st, leaving outdoor enthusiasts in the area with limited options for the next month. For safety reasons, the trail will be closed seven days a week while PG&E crews test natural gas pipelines, replace valves, and carry out hydrostatic testing work.
With multiple closures and ongoing repairs throughout Crystal Springs Regional Trail, it's clear that the local community's patience and adaptability will be tested. Outdoor enthusiasts are now left planning alternate routes and finding other ways to connect with nature while waiting for the scenic and beloved trails to be restored to their former glory. Rather than putting themselves or others at risk by ignoring these closures, hikers, bikers, and outdoor lovers alike should remain vigilant. Compliant and informed about the status of these trail sections – resilience and resourcefulness will ensure that the area remains a thriving hub for outdoor recreation once the disruptions have subsided.