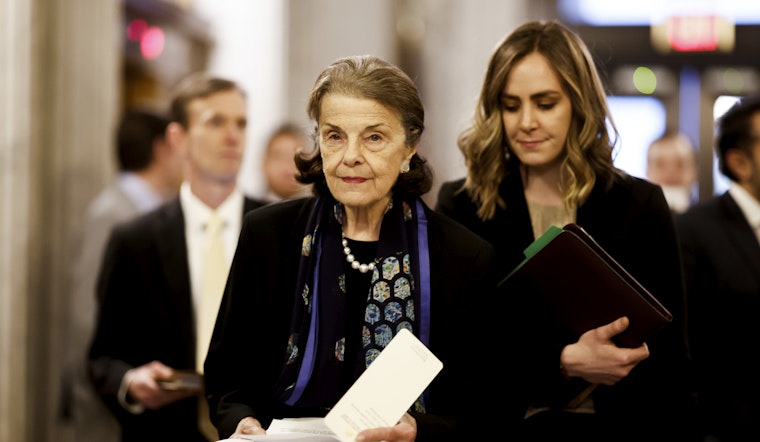 Published on September 29, 2023
The passing of Senator Dianne Feinstein leaves a void in American politics and a significant legacy that her successor must honor. According to a recent statement from her chief of staff, James Sauls, Feinstein fought for the betterment of California and the nation, often reaching across the aisle and proving her dedication to her people and her state.
Feinstein achieved numerous accomplishments in politics, including being the first woman to serve as San Francisco's mayor, California's first female senator, chairman of the Senate Intelligence Committee, and ranking member of the Senate Judiciary Committee. However, concerns regarding her age, mental acuity, and centrist positions on certain issues were raised during her later years in office.
Looking forward, California Governor Gavin Newsom is now responsible for choosing Feinstein's successor, a decision that will require careful consideration. As an AP News article indicates, Newsom had previously promised to appoint a Black woman as Feinstein's replacement, particularly considering the lack of Black women in U.S. Senate. Despite facing pressure to appoint Rep. Barbara Lee, Newsom has previously stated that he would avoid appointing anyone already campaigning for the position.
Moreover, an AP News report mentions that the NAACP urged Newsom to uphold his commitment to appointing a Black woman, emphasizing the significance of his promise to the African American community. Aimee Allison, founder of She the People, also backed Lee as an ideal candidate, citing her readiness to lead the Senate from day one. Ultimately, Newsom's decision could potentially impact his own political aspirations, as well as the makeup of Senate representation.
In these trying times, Feinstein's many contributions to politics cannot be overstated; her work on gun control, environmental protection, and national defense strategy will echo through future generations. As the nation mourns her passing, the question remains: can Newsom select a successor who will continue her work while also addressing the complex demands of an increasingly diverse electorate?