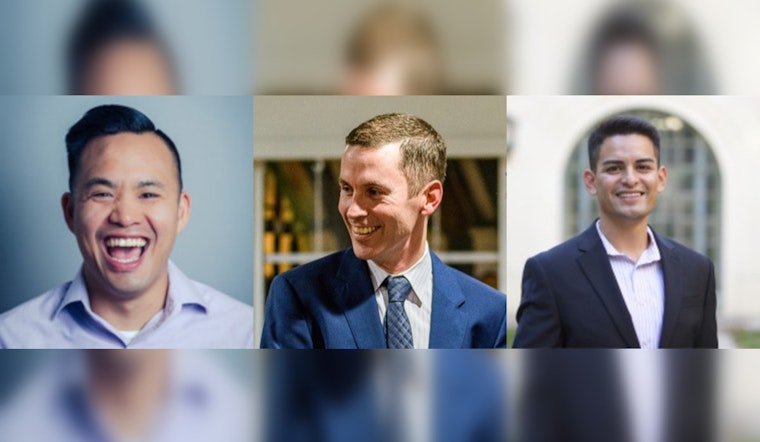 Published on November 20, 2023
The District 7 Austin City Council race is slated for November 2024. Three aspirants have initiated their campaigns to stand for North Austin, a report from the American-Statesman reveals. Since current representative Leslie Pool cannot run due to term limits, Edwin Bautista, Pierre Nguyen, and Mike Siegel rush forward with their distinct visions for the future of the district.
Edwin Bautista, making his political debut, is a Texas native and freshly minted University of Texas graduate with a master's degree. Bautista is currently attached to Texas Housers, which advocates for low-income housing policy and information. His past volunteering experiences include active participation in outfits like MoveOutATX and West Campus Neighborhood Association. Bautista's main agendas, as per the American-Statesman, include advocating for government transparency, community engagement, and fresh perspectives, and encouraging dialogue on "emerging technologies that have really real implications on...how the future of Austin is developed."
Undaunted by his previously unsuccessful congressional campaigns, Mike Siegel emphasizes the significance of the District 7 seat, which he says can notably affect lives. In a chat with the The Austin Bulldog, he discussed the transitions in the district's demographic, which comprises traditional single-family home residents and more recent dwellers in apartments and suburban homes near notable commercial zones. Siegel's comprehensive platform to solve current issues is set to roll out in January, with an objective to represent every Austinite, regardless of their life stage.
Each candidate's plan focuses on primary issues like affordable housing and community engagement. Bautista is advocating for an amendment to Austin's land development code to foster increased density and varied developments. Despite this, he stresses anti-displacement measures and improved protection for communities alongside upscaling housing opportunities.
Siegel, conversely, avoids any discussions on issues like housing in single-family lots, directing instead his attention to concerns of 2025. His purpose is to represent people of all life stages, ensuring they find their needs and aspirations satisfied in Austin's rapidly changing scenario. "One reason why I feel qualified and could be very useful," Siegel said, "as an assistant city attorney I have represented and advised city departments, I understand the council-manager form of government, and I could hit the ground running," as per The Austin Bulldog report.
The American-Statesman has rightly pointed out that there is plenty of time left for more aspirants to jump into the fray, granting Austin residents the opportunity to impartially evaluate their options and select fitting representation for their city's future.