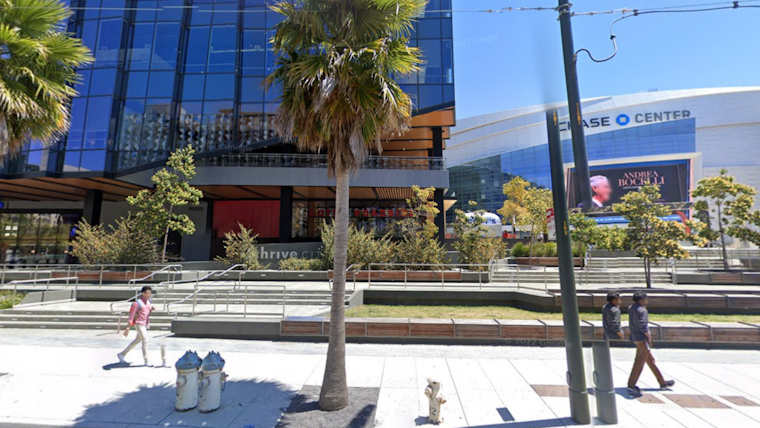 Published on November 17, 2023
Kayah, a new restaurant brought to life by the team responsible for popular eateries Burma Love and Burma Superstar, is expected to open at Thrive City, the retail area around Chase Center. The fresh venture will include beloved dishes from its sibling locations, alongside an array of unique Burmese offerings.
Kayah will set up next to Gott's Roadside in the West Plaza sector to the Thrive City, providing guests with a comprehensive bar, numerous TVs to watch Warriors games, and a comfortably heated outdoor patio. The restaurant signifies a part of the Burma Food Group's steady progression, which had been marked by the unveiling of Teakwood at Hayes Valley the preceding spring, as Eater SF noted.
Drawing inspiration from the camaraderie and spirit embedded in Southeast Asian street food, Kayah is all set to offer an exceptional experience interweaving authenticity and contemporary elements, according to the official description on the Chase Center site. The planned menu features the abundant tastes and gastronomic practices of Southeast Asian street cuisine, laying particular emphasis on Burmese food.
Asserting its objective of revamping street food classics while acknowledging the region's epicurean legacy, as mentioned on the Chase Center site, diners at Kayah can anticipate savouring fragrant curries and flavourful noodle preparations, besides bold spicy salads created with premium ingredients and honed techniques. This amalgamation of customary flavors and modern presentation intends to attract both Southeast Asian cuisine enthusiasts and Western taste buds in equal measure.
Thrive City has a history of drawing in established local restaurants and drinking establishments, and Kayah's upcoming induction only elevates the hype encompassing the complex. In addition, Che Fico Pizzeria is also slated to make its presence felt near Chase Center in 2024, further enhancing Thrive City's status as an exciting food hub.
With the inauguration of Kayah fast approaching, customers can soon expect to immerse in the profound experience of Burmese gastronomy and Southeast Asian street food offerings while catching their favorite Warriors games, and at the vibrant venue near Chase Center.