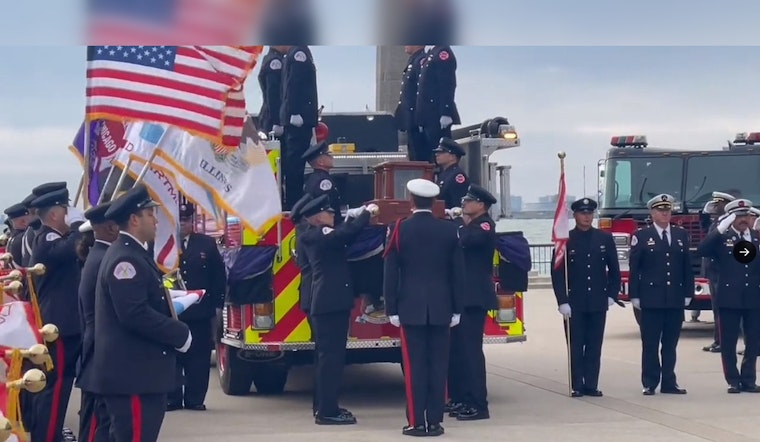 Published on November 20, 2023
Chicago mourns the loss of firefighter Andrew "Drew" Price, described as being "loved by many" and a "ray of sunshine." Noted by the Chicago Tribune, a ceremony for the 39-year-old is scheduled for Monday at the Navy Pier Grand Ballroom. Proceedings will commence with a private visitation at 9 a.m., followed by a public visitation, a Chicago Fire Department (CFD) walk-through, and a public service airing on television.
As stated by the Hoodline article, the city of Chicago has expressed deeply felt condolences while also offering unwavering support for the bereaved relatives and fellow firefighters of Price. His continual dedication to saving lives in the line of duty, serving alongside fellow solacious firefighters on Truck 44, won't quickly be forgotten. In memory of Price's heroism, the community has initiated support for first-responder personnel and the families involved.
Vanessa Mohr, Price's sister-in-law, memorialized him on a GoFundMe page to help his family. She painted Price as a loving husband, son, sibling, uncle, and friend, and the fundraiser has garnered nearly $75,000 in response. Mohr mentioned that Price lived a "just chill life," promoting gratitude for life's subtleties. She included his lasting message to "love harder, act kinder, and search for joy in every moment."