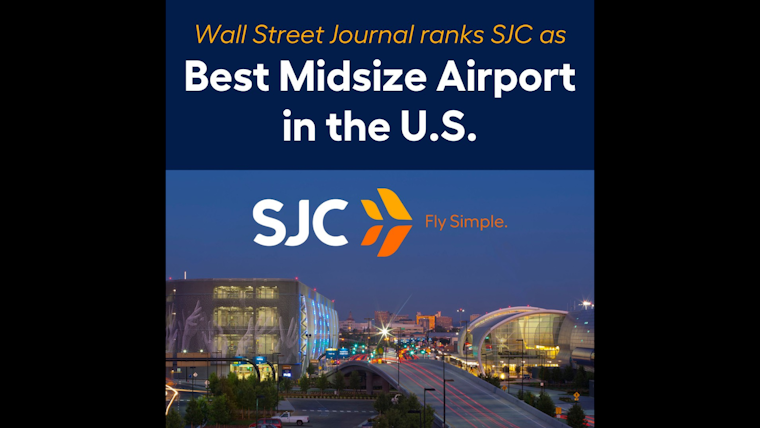 Published on November 16, 2023
According to the Wall Street Journal's 2023 Airport Rankings, San José Mineta International Airport (SJC) retains its desirable reputation as the Best Midsize Airport in the United States. The accolade comes due to the airport's on-time performance, short security waits, high customer satisfaction levels, and fair ticket prices, per the San José Mineta International Airport news release.
Rising from last year's 3rd position, SJC now outpaces all the top 50 airports nationwide across aspects of reliability, value, and convenience. San José's Mayor Matt Mahan spoke highly of the airport, emphasizing the city's safety record, innovative atmosphere, and appealing weather, which collectively contribute to the notable reputation of San Jose and its airport.
Such accolades for SJC are not standalone instances but instead reflect a pattern of exceptional service. Earlier this year, the Airport Service Quality (ASQ) program acknowledged SJC as the Best Midsize Airport in North America.
Most importantly, the success of SJC is intensified by the recent surge in air travel post-pandemic. Despite a swift growth in passenger traffic, SJC has managed to hold its ground, maintaining superior service.