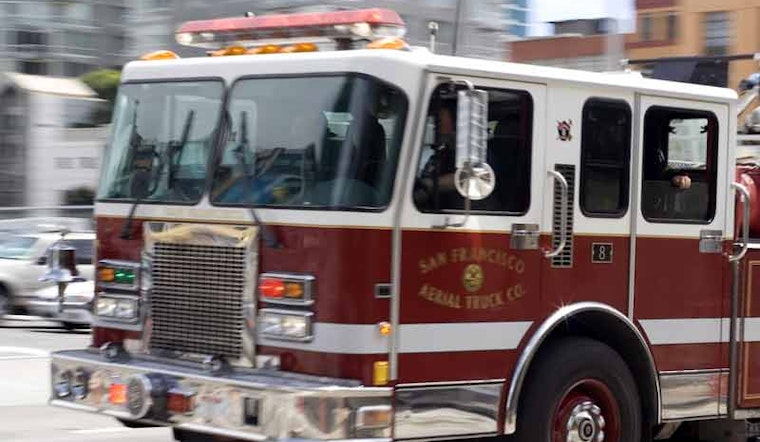 Published on December 17, 2014
It seems that the Castro may have a serial arsonist or two on its hands. Early this morning, the San Francisco Police Department and Fire Department responded to five early morning fires in the Castro, four of them vehicle fires.
Tipster Matt clued us in to the first fire, saying that a garbage can went up in flames around 3:30am this morning at Noe and 15th Street. From there, a string of vehicle fires kept the SF Fire Department busy through the early morning:
At 4:12am, a vehicle fire was reported at Cumberland and Church
At 4:44am, officers responded to 17th and Church regarding a truck on fire
At 5:09am, officers responded to Liberty and Rayburn regarding a vehicle fire
At 6:09am, officers were called back to Liberty and Rayburn regarding yet

another

vehicle fire.
Here's a look at where the incidents occurred throughout the neighborhood this morning:
This comes just a couple of weeks after the Little Free Library
was set aflame
, and comes after three vehicle fires
were reported
last month.
The SFFD believe that the incidents are possible arson and SFPD is investigating. If you have any information or witnessed what happened contact the police non-emergency line at 415-552-4558 or text a tip to 847411 with the keyword SFPD.