Birba (pronounced "beer-bah"), the wine bar located at 458 Grove St. that's been in the works for over a year, is finally set to open this Wednesday. (Update: lunch service debuts May 5th.)
The intimate 575-square-foot space will seat 16, feature European wines available by the glass or bottle, and include a rotating menu of small tapas like Tortilla Espanola, sausages and pates prepared ahead of time. "I want to create a space like those cafes in Italy and Spain," said owner Angela Valgiusti, "not a stuffy wine bar."
The wine list and menu will be inspired by Valgiusti's passion for Europe. "My passion is geared toward European wines, so there is definitely a strong influence from Spain, Italy, France," she said. The theme follows into her bar's name, which means "little troublemaker" or "mischievous one" in Italian. It's also her nickname from her time living in Italy. "It's very funny to Italians," she added.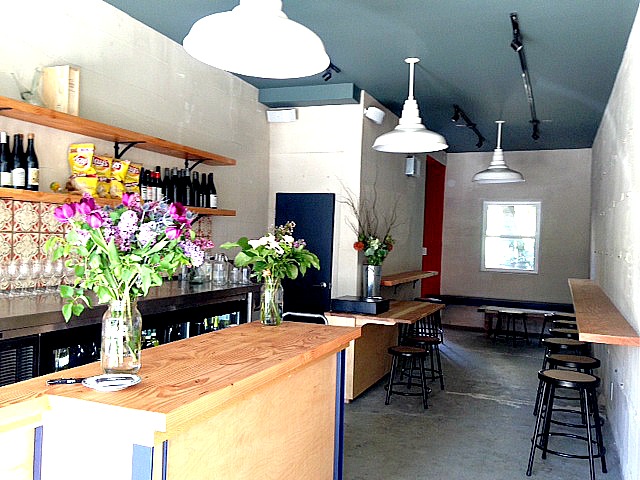 The developing wine list will include glasses, priced between $8 and $17 ("I'm bringing back the $8 glass of wine!"), as well as a "hairdresser" wine – red and white – to act as the house wine. (Birba shares a wall with salon Taylor Monroe, which has been a strong supporter of her project, and Valgiusti wanted to offer a cheap glass of great wine they could enjoy after hours.)
Since January 2014, Valgiusti has been working to introduce Hayes Valley to her wine bar. A former sommelier at The Slanted Door, Valgiusti had been consulting with Bar Jules when a regular approached her about the space on Grove Street with a great garden. "I've been dreaming of this for 15 years," she said.
Originally planned to include an outdoor "wine garden" in back, some neighbor concerns over the possibility of late-night noise and activity from the patio area prompted a discretionary review of the plans, which resulted in approval for Birba, but not for the patio (yet). After six months in operation, Birba will be able to apply for a conditional use permit to operate the patio.
"So many gardens in Hayes Valley are being ripped out for condos – the beauty of this space is the garden. I really want that space open to people," said Valgiusti.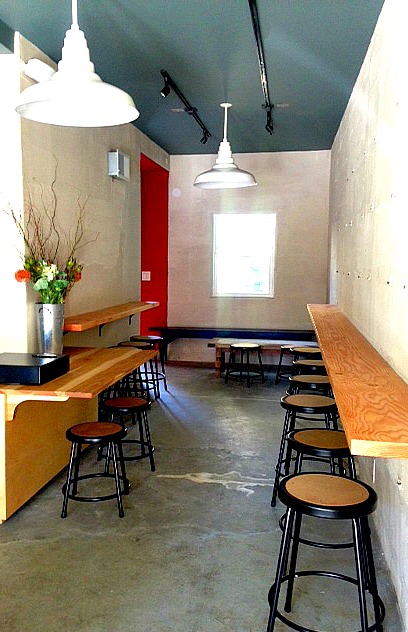 The design of the space, which features reclaimed wood for the bars, as well as horseshoes she found while pulling up concrete in the back of the former stable, was created by Valgiusti's friend and interior designer Hannah Collins. "She saved my butt," Valgiusti laughed.
Once Birba opens, Valgiusti will likely be in the space every day, working with a small team and creating a wine list that's all her own. "When I'm consulting with other companies there's only so much information the staff can hold," she said. "Now that I'm doing it I want to keep people excited."
Birba will also be the landing place for Valgiusti's side business, Wine Guru SF, where she consults on weddings and big parties. Using her knowledge about the best wine pairings, small batch producers and locals she'll finally have a meeting ground for her clients. "I've been in the wine business for a long time," she said.
Update, 5/5: Valgiusti let us know that Birba officially opens for lunch service today. "The best news ever," she says, is three-year Bar Jules veteran Jill Hanson is now cooking at Birba. "That will give the neighborhood something to cheer about."
Birba opens on Wednesday, April 1st at 458 Grove St. Hours are Tuesday-Friday, 5:30pm-10 pm, Saturday 3pm-10pm, and Sunday 3pm-9pm (closed on Mondays).