Matt Converse has made his home in the Castro on and off since he first moved here.
"I found my Oz in San Francisco," he tells Hoodline. Converse, whose debut erotic horror novella Behind the Velvet Curtain was recently published, has lived on Nob Hill and on Fulton Street, but has since moved back to the Castro.
"I returned to the Castro area two years ago because I like being able to walk out the door and be right in the center of San Francisco's gay district," he says. "There's nothing else like it."
Converse was once a stripper at Nob Hill Adult Male Cinema. That experience, and his fondness for the horror genre, led to his first novella. "I loved it," Converse recalls of his dancing days. "I liked picking out the music and putting on a show. All this is what inspired Behind the Velvet Curtain."
Like the novella's hero Matt Jaxx, Converse quit his day job and began stripping full-time.
"I had a creepy guy in the audience like in the story," he tells us. "But he didn't take it to the level of stalker like the novella does."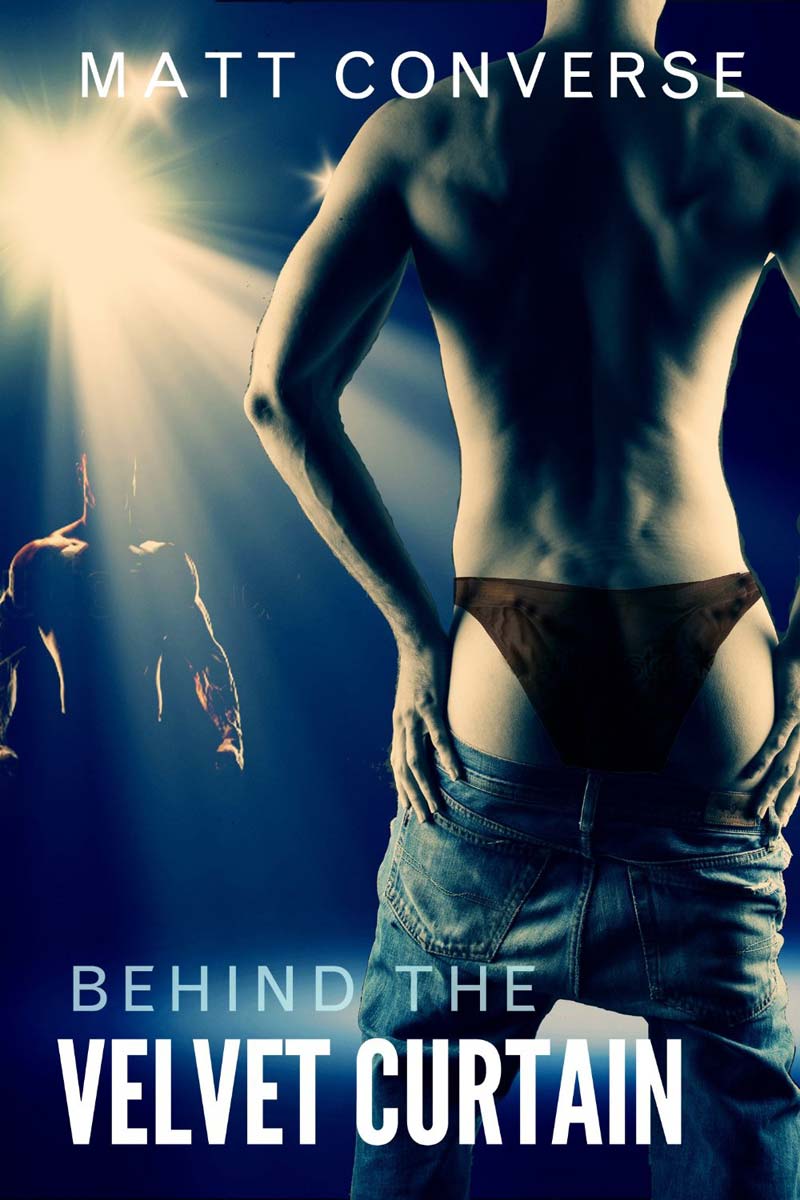 Amazon.com
Converse describes himself as a horror writer. "I crossed over into the 'erotic thriller' genre because of the subject matter of this novella," he explains. "Sex was a big part of the story, so it fell, naturally, into this category."
Converse cites the diversity of San Francisco as among his influences.
"Straight, gay, bi, transgender, all different races and religions," he tells Hoodline. "Since many of my works are set in San Francisco, it's a true reflection of the diversity here."
And what does Converse want his readers to get from Behind the Velvet Curtain? "Just to be entertained," he says. "Behind the Velvet Curtain is fun, sexy, with even some humor. I don't want to try to make it into something it's not. This is a fast, fun, erotic gay thriller."
If the novella were ever to grace the silver screen, Converse envisions hunky gay actor Matt Bomer as Matt Jaxx, the hot young stripper who finds love even as he fends off unwanted advances from a twisted stalker. And who might direct? "I would only wish that Alfred Hitchcock was still around to direct it," Converse tells us. "My dream director today would be someone like David Lynch, I think he'd be a good fit. The musical score would be Lady Gaga since the stripper only dances to her music. I mean, if I'm going to think big, I might as well go all the way, right?"
For now, Matt Converse will be busy deciding what to write next, while he continues to enjoy the amenities of his favorite neighborhood, whether it's dancing at Badlands or enjoying some Marcello's pizza and people watching. "The neighborhood has changed over the years but I still love it. Sometimes we forget how lucky we are to have a gay neighborhood like the Castro."
Behind the Velvet Curtain can now be purchased in e-book form on Amazon.