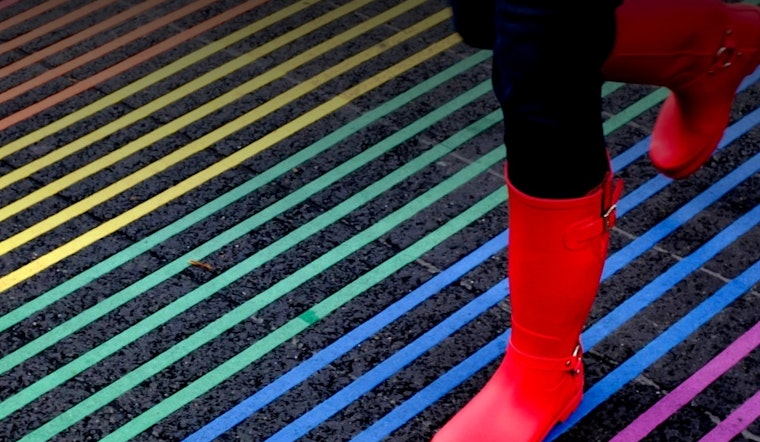 Published on April 27, 2015
The question of how people travel to and around the neighborhood is one focus of a year-long survey that's nearing completion in the Castro, with results indicating that foot traffic is key to supporting Castro businesses.
One school of thought is that ample parking needs to be preserved so that people can drive and park close to businesses with ease. However, preliminary findings from a survey conducted by the Castro & Upper Market Retail Strategy, a project of the Castro/Upper Market CBD, seem to paint a different picture about our actual transportation habits.
Hoodline got in touch with Danny Yadegar, Project Coordinator for Castro & Upper Market Retail Strategy, to see some current results from the year-long survey project, currently into its 10th month.
With around 1,200 total people surveyed online and neighborhood streets, here's how those who identified as Castro/Upper Market residents responded to the question: "How did you arrive to Castro/Upper Market today?"
Walking - 76%
Car - 9%
Transit - 8%
In response to the same question, walking is still quite popular among people coming from other parts of San Francisco:
Walking - 30%
Car - 32%
Transit - 27%
And even for those who said they came from elsewhere in the Bay Area and beyond:
Walking - 31%

Car – 29%

Transit – 27%
Though the Castro Street renovation was completed last year, the findings could help prioritize more pedestrian-friendly plans in the future. Interestingly, only 4 percent of participants claimed to use a bicycle as their primary means of transportation.
Because the majority of survey respondents lived in the Castro, overall numbers averaged to 59 percent walking, 15 percent transit and 17 percent car. These results seem to point to walkability taking significant priority over parking spots, or bike lanes for that matter.
Bicycle lanes and parking spots have had their own debate, with some arguing that bike lanes can valuable parking spots, resulting in a loss of business for local stores. A Citylab article focused on the ongoing battle over parking and bike lanes on Polk Street revealed a sampling of recent studies in multiple cities that show the opposite: that replacing parking spots with bicycle lanes has relatively no negative effect on business and, in some cases, actually creates more business for local shops.
"We are finalizing our recommendations from the survey project in the coming weeks, and a final presentation on the project will be on June 4th," Yadegar tells us. For more information on the survey as a whole, head here.
In the meantime, the Castro Courier looked at a different part of the survey data: what types of retail businesses residents want to see. Results included more outdoor bars and cafes, high-end quality food vendors, a vegan restaurant, and—in a familiar refrain for the Castro—a Trader Joe's grocery store.
The findings align somewhat with the very unofficial results of our reader poll back in November, wherein we found that readers wanted more restaurants, including healthier and vegetarian options, and a low cost grocery alternative, among other things.
We'll bring you more on the Castro & Upper Market Retail Strategy as June rolls around.