California's drought is on everyone's minds these days, including the folks over at Divisadero Touchless Car Wash.
Starting May 6th, the entire facility will be closed on Wednesdays in order to help conserve water. "Primarily, the decision was made because we're environmentally and conscious," said Robert Bentley, who has been managing the car wash since 1999. "We're doing our part to conserve water. We hope that other car washes will follow suit."
This, however, isn't the only way their car wash makes an effort to save precious H20. Touchless has used a reclaimed/recycled watering system since Roy Shimek, who has owned the gas station since the sixties, remodeled the station and car wash in 1987. Moreover, just last year, they installed a new and improved system that is able to reduce water usage per car by 90%.
According to Bentley, the average individual uses roughly 160 gallons of water each time they wash their car at home. The system that Touchless has in place takes the fresh water they use from the final rinse of each car and pumps it through a filtration system and then recycles it for use on the prep area and the first arch of the conveyor system. He tells us that this method allows them to use just 16 gallons of water total per car, which is just 10% of the water one might be using in their driveway.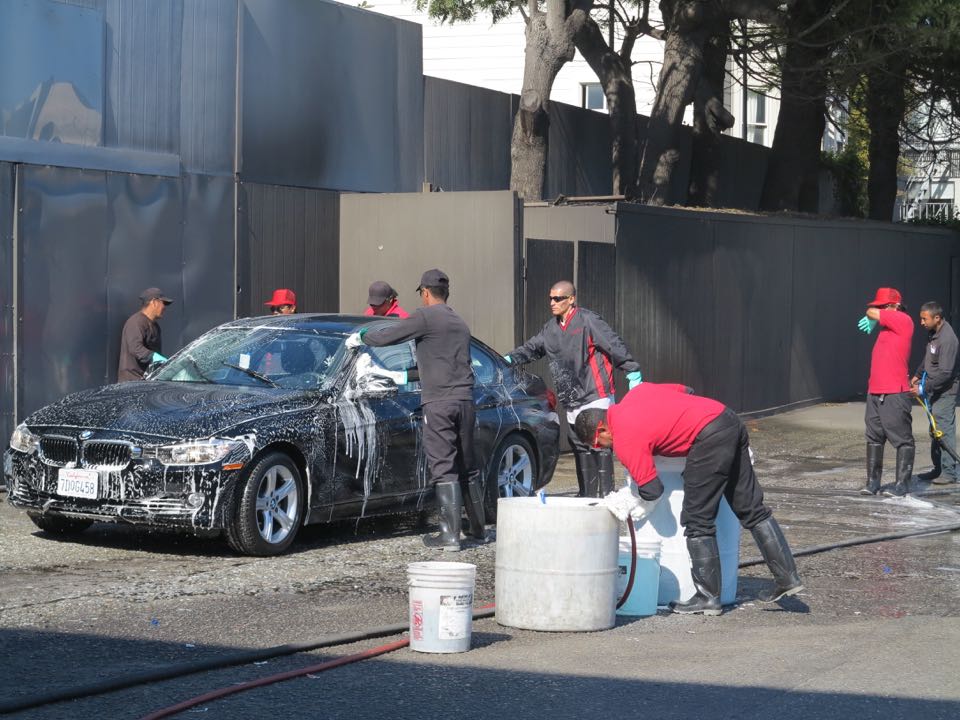 However, since California is now in a statewide crisis, the business is ramping up their conservation efforts and will will shut down operations entirely each Wednesday starting in May. Bentley estimates that the business washes between 500 and 600 cars per day on the weekdays, and 700 to 800 cars per day on the weekends. He pointed out that these are moderate estimates, and that weather is a constant variable, but that by closing o Wednesdays, Touchless will save an estimated 7500 gallons of water each week, adding up up to nearly 400,000 gallons of water saved each year.
Bentley also told us that although they are losing a day of business, this will not affect worker's pay. They've accomplished this by moving around schedules so that everyone has Wednesday off and making other changes where it's necessary, allowing all full-time employees to retain a five-day work week. "There's no loss of employment time," he told us. "In fact, we were often short-staffed on heavier days, such as weekends. This has actually enabled us to refine our staffing according to business demands. It's a win-win situation all around."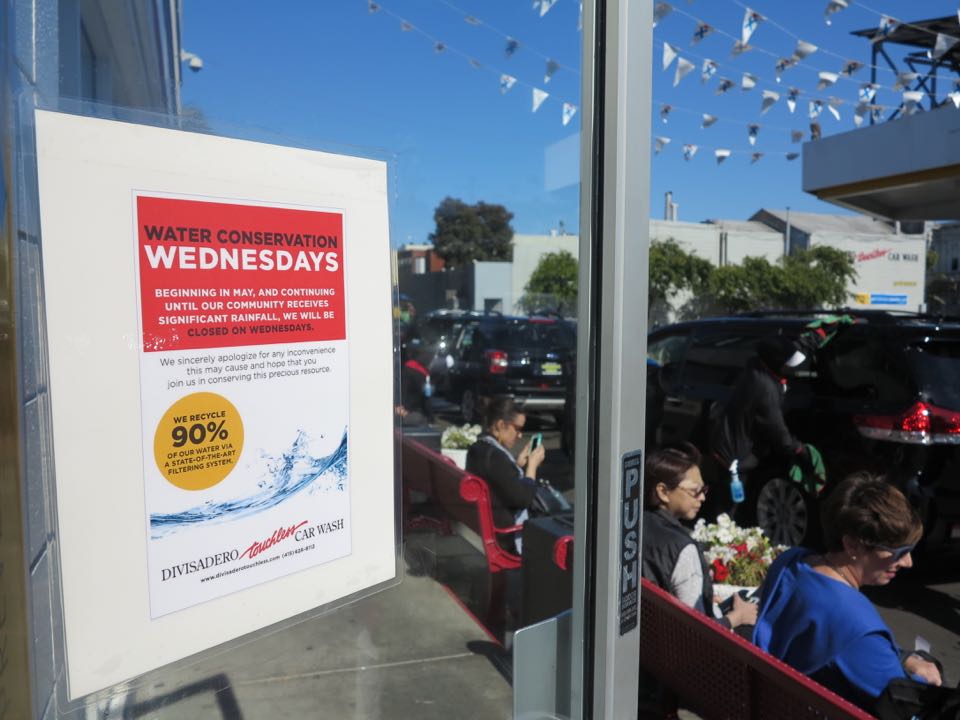 It should also be noted that environmental conservation efforts are not limited to their water-saving efforts: Owners Roy and Patty Shimek installed solar panels on top of the gas station back in 2001, making that portion of their facility entirely powered by renewable energy.
Bentley tells us that Water Conservation Wednesdays will take place for the next foreseeable future. "Hopefully we'll start getting some rain next season, but we don't see this as a short-term fix, and I don't imagine we'll get a lot of rain this summer. We'll have to see about rainfall next year. If it's viable, then we will reinstate the day," he told us.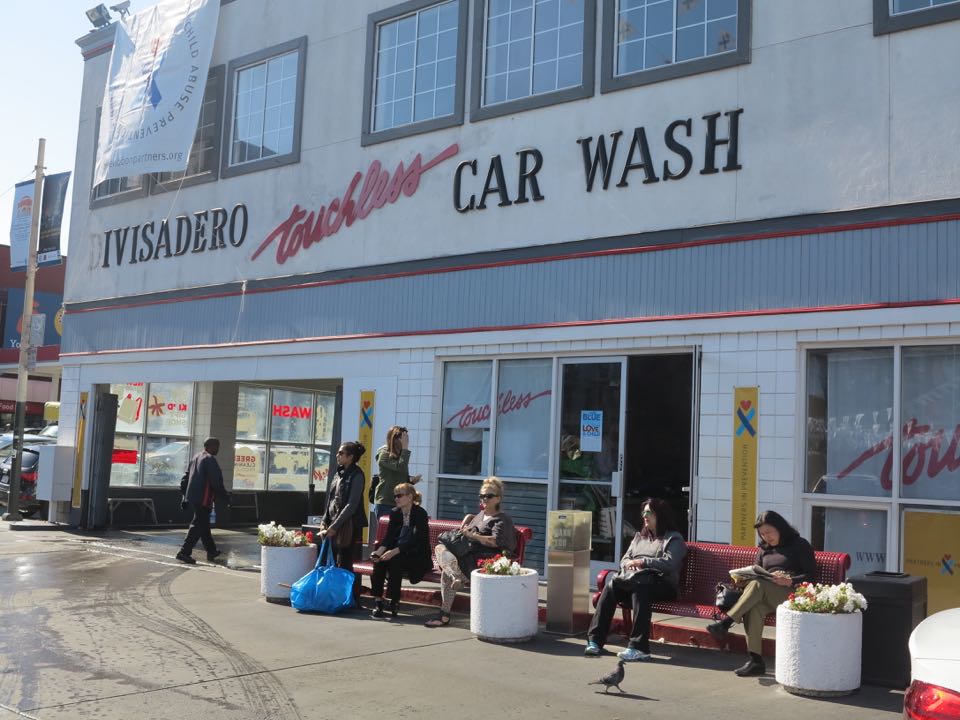 Again, Bentley said that the owners of Divisadero Touchless Carwash hope to start something of a trend amongst gas stations in the city. "If we get the different carwashes throughout the city to each choose a different day of the week to do this, it would contribute to the overall conservation effort while minimizing the inconvenience for the consumer," he told us.

Of course, refraining from washing your car or your lawn altogether is the best way to save water in these cases, but if your feeling like your whip really needs to shine, perhaps Touchless is the greener way to go--just don't pull in on a Wednesday.