Today, we turn back the clock to explore the Inner Sunset of years past through photos from the San Francisco Public Library that were plotted on a map by Old SF, a volunteer project created to expose the city's history to a wider audience. (All of the vintage photos used in this article come courtesy of the San Francisco Library's San Francisco History Center archive.)
Here's a glimpse at some of the Inner Sunset scenes of yesterday, plus what each location looks like today:
Firehouse, 1348 10th Ave., as seen in 1915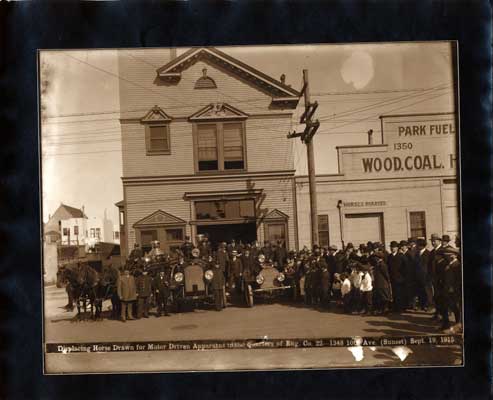 (via SF History Center)
And in 2015: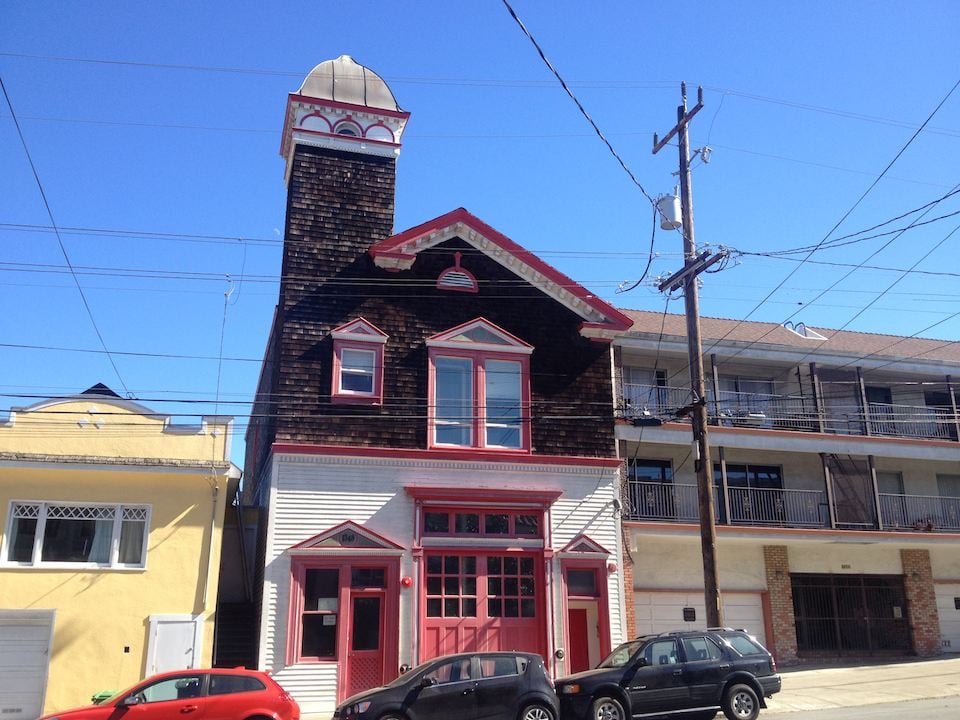 Built in 1898, the first firehouse in the Inner Sunset is now the home of Ignatius Press, a Catholic publishing company. It stopped operating as a firehouse in 1962 before becoming a school in 1969; Ignatius Press purchased the building in 2008.
Christ Lutheran Church, 5th & Irving, August 1964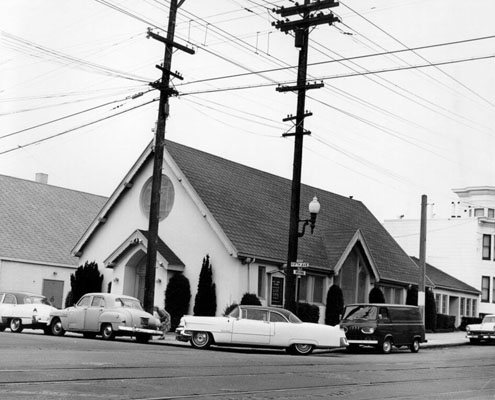 (via SF History Center)
And in 2015: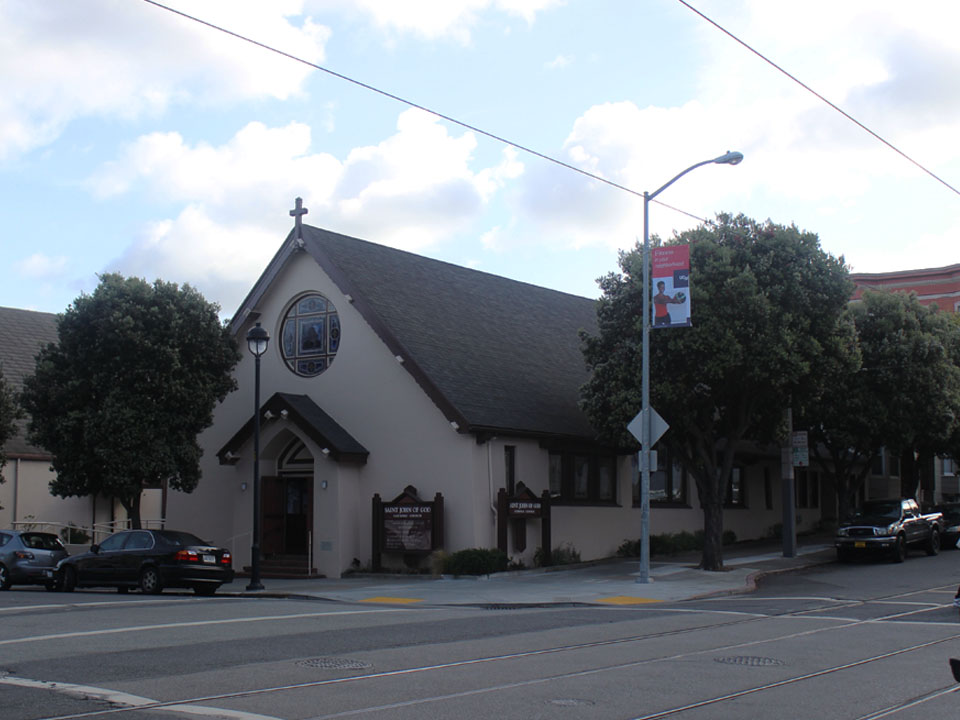 This sanctuary was built for Christ Lutheran Church, but it's now home to St. John of God, a Catholic community. After outgrowing the space, Christ Lutheran's congregation moved west to Quintara & 20th. In recent years, neighborhood groups have spearheaded efforts to underground utility lines to beautify the area.
6 Parnassus Line, 6th Avenue & Judah Street, 1947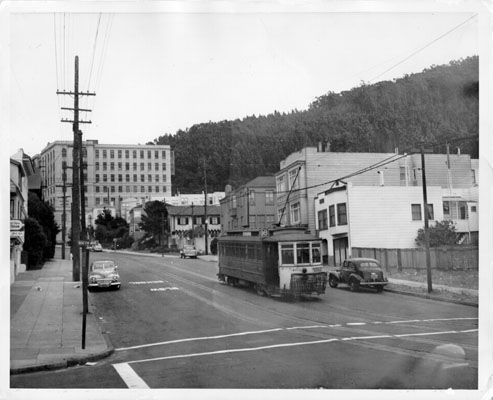 (via SF History Centervia SF History Center)
And in 2015: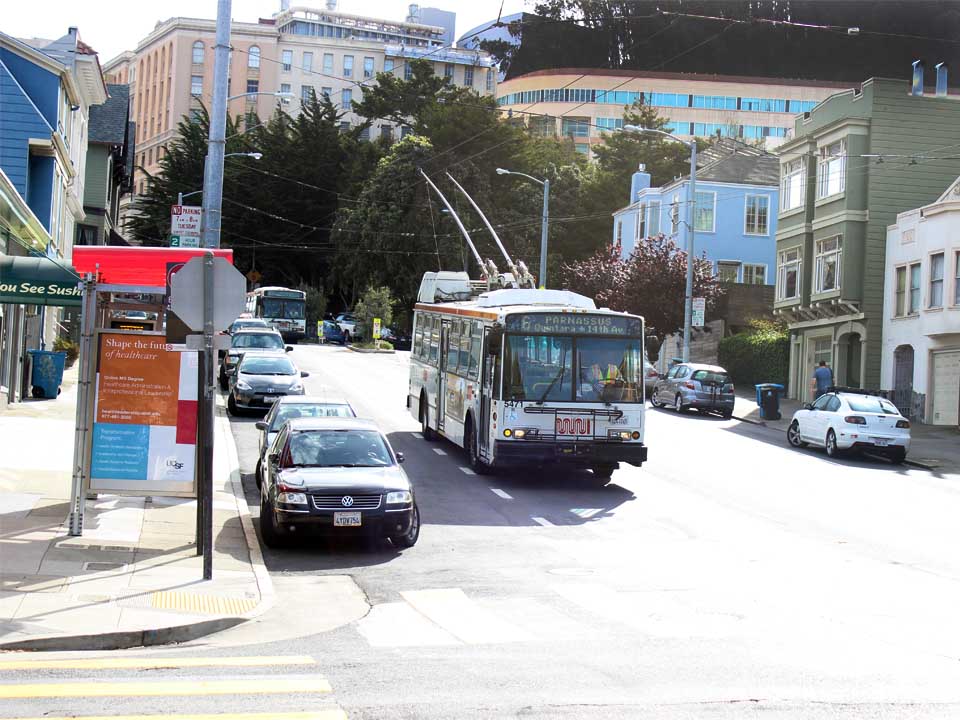 Many Muni bus routes are named after the streetcar lines they replaced. To extend the original 6 line to Pacheco & 9th Avenue, a neighborhood group called the Upper Sunset Improvement Club worked to raise $20,000. According to a January 1912 article in The San Francisco Call, "the need of a streetcar line into the upper Sunset district is imperative."
Construction, 6th Avenue & Hugo Street, 1926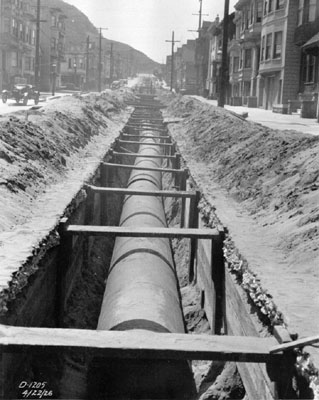 (via SF History Center)
And in 2015: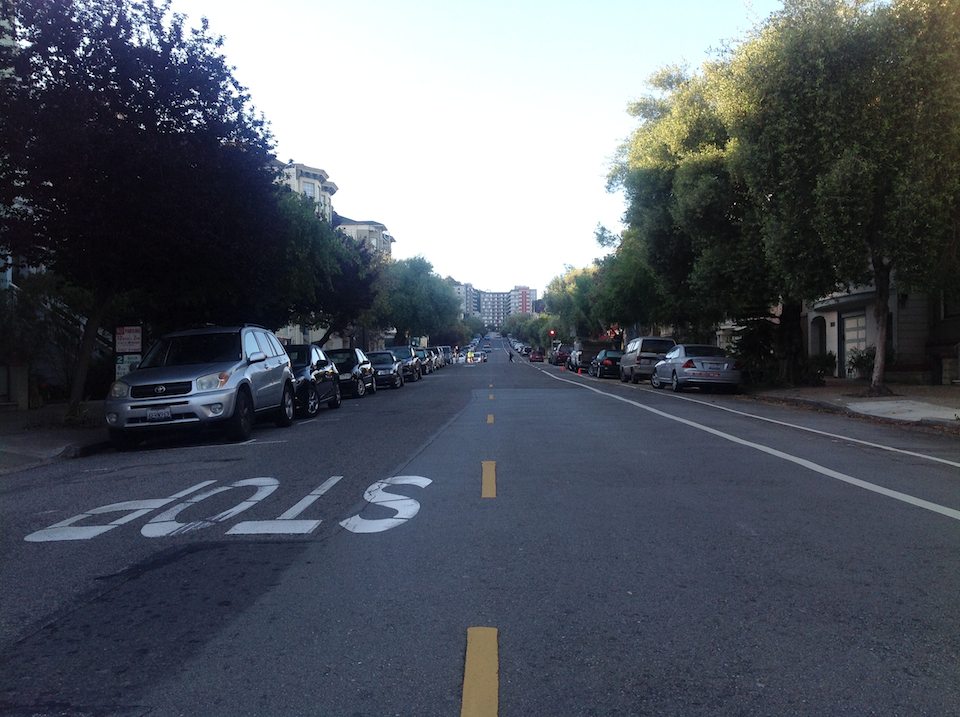 Today, the Kirkham Heights apartment towers and stately trees obscure the view of Mt. Parnassus from quiet Hugo Street.
St. Anne of the Sunset, Judah & Funston, August 1935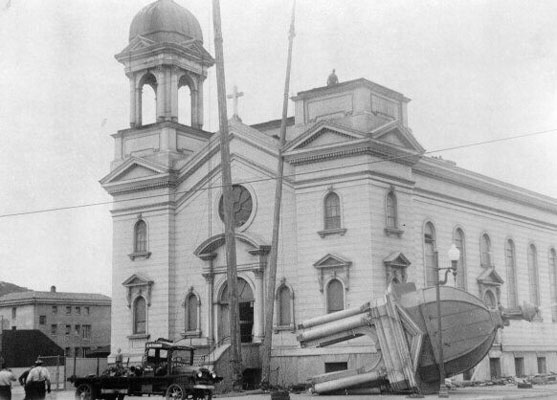 And in 2015: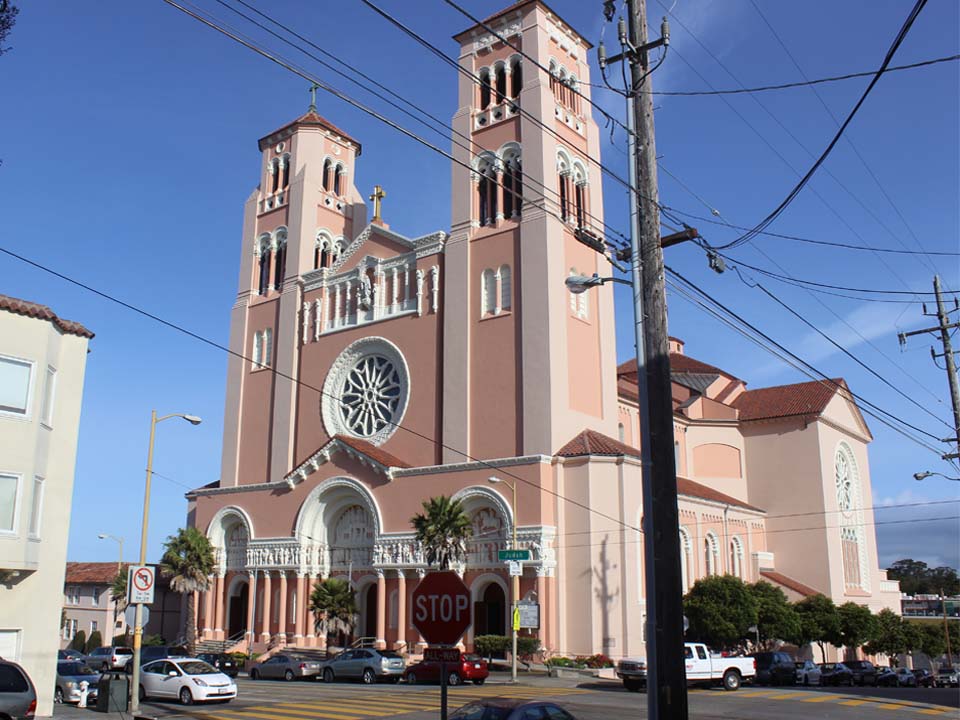 St. Anne was rebuilt after a partial collapse in 1935. The frieze above the front entrance was designed and sculpted by Sister Mary Justina, OP, who was born in Poland in 1879 as Anna Niemiesrski.
Cars parked illegally, Hugo Street at Arguello, December 1959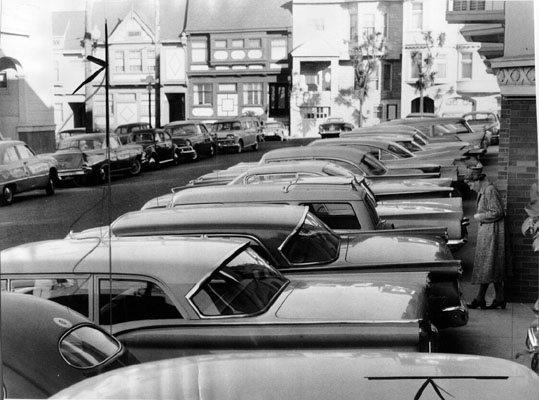 (via SF History Center)
And in 2015: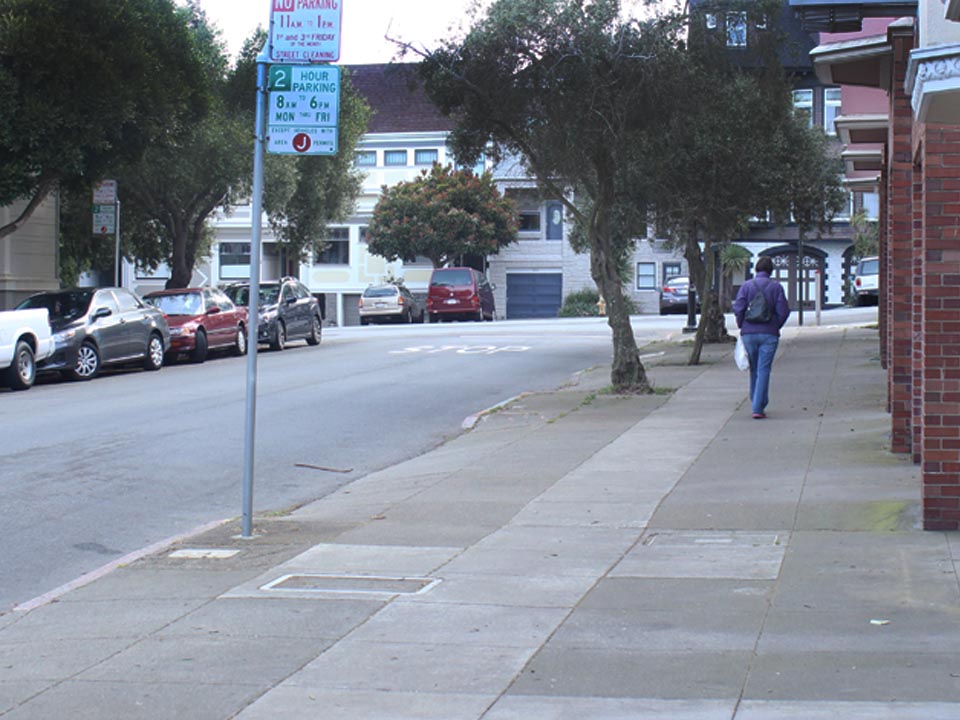 According to a 1959 article from the San Francisco Call, this photo depicts cars parked illegally on the sidewalk during a football game at Kezar Stadium, a few blocks away. According to the reporter, game day brought 40,00 vehicles into the neighborhood:
"Now, when you're a football fan, that's a convenient spot to live. Apart from the fact that you don't need a car to take you to the game these days, junior can pick up a fast buck by squeezing a desperate spectator's machine in your garage at a program parking rate..."
What looks different, and what's remained the same throughout the neighborhood? Tell us in the comments.