In 1969, Issa Shamiya bought Sunset Barber Shop on 9th Avenue. Today, his son Jay carries on the family tradition, making the shop one of the oldest continually operated father-and-son businesses in the Inner Sunset.
"I teamed up with Pops, and we worked side by side for over ten years," said the younger Shamiya, who took the reins when his dad retired from the business after 40 years behind the scissors. "After I got married, he transitioned into retirement. I've been running solo for about seven years now," Shamiya said. "Pops still does a cameo now and then when I go on vacation."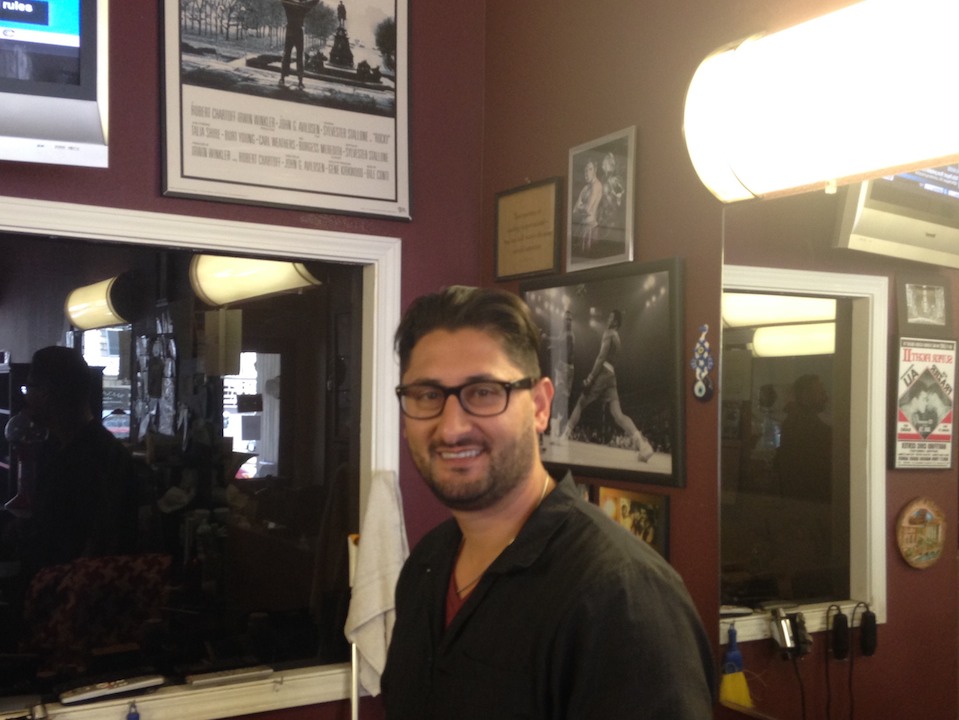 Jay Shamiya.
When Shamiya first started cutting hair in 1999, he wasn't the only person who was nervous about living up to the standards his father set. "Nobody wanted to come to me. When my chair was open they were like, 'I wait for Issa, I wait for Issa.' It was scary, but it was good because it made me have to practice to master my trade and do a good job," Shamiya remembered. "My dad taught me a lot about customer service and giving clients what they want." 
Looking back on his first haircut, Shamiya said it wasn't bad, but it took an extraordinarily long time.
About six years ago, he remodeled the shop and added modern touches like a flat-screen TV while keeping barbershop standbys like photos of boxing greats and "men's magazines." Shamiya said he wanted to keep "the old-school feel," so he retained the original cash register, barber chairs and color schemes. 
"I try to make it where it's comfortable. Not just for my clients, but for me," he said. "If I walked into a barber, this is what I would want it to be like. You can come in here and feel like you're at home." 
Comfort is paramount in a barbershop for customers, and also for the coiffeur, said Shamiya. "You have to be able to cut hair relaxed, not nervous. There's a way to do it fast and good." Making clients comfortable helps maintain a social environment where people relax and friendships are formed.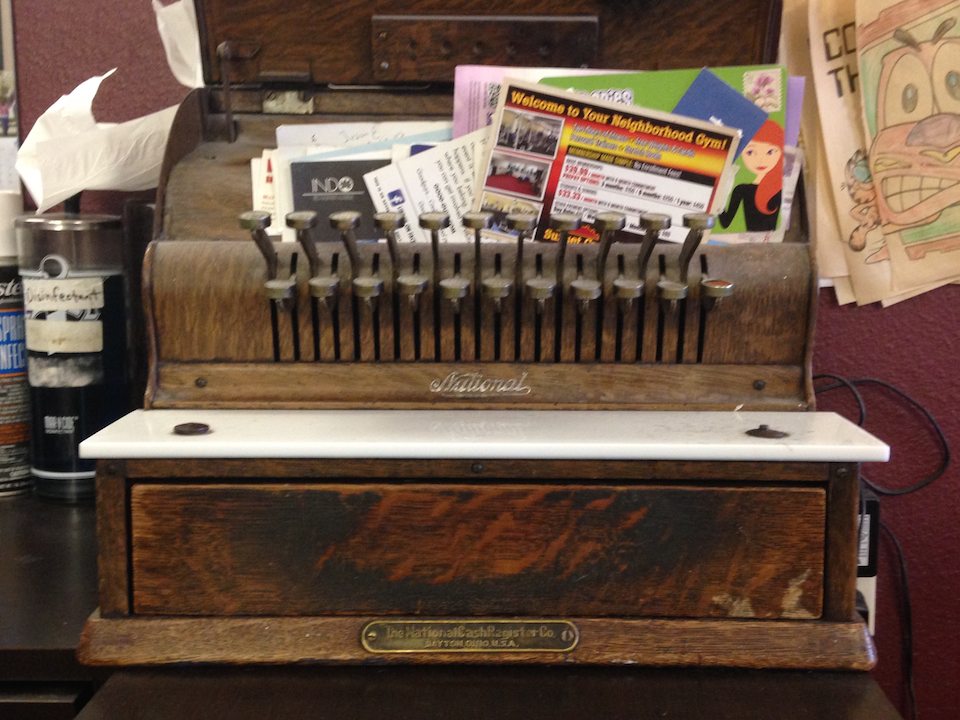 "People tell me their stories, and I tell them my issues and concerns too," Shamiya said. "It's nice to talk to somebody who totally gives you an unbiased opinion, doesn't judge or sway. People have life experiences and it's good to listen to them, especially the older generation," he said. "Unfortunately, a lot of them have kind of died off from when my dad started. He used to have a lot old-timer guys. I can remember those guys like yesterday."
Shamiya said he has a hard time imagining himself as something other than a barber because he loves what he does and hopes to follow his father's path to retirement. If he hadn't been born into cutting hair, he said he'd either be a plumber or a contractor—someone who works with his hands.
"I'm real blessed and lucky to be able to do this job. I really love what I do. I love my clientele. I think it's a great neighborhood to be in. Hopefully I can do 40 years just like my dad." Shamiya said he hopes his son will take up the mantle one day, "but I don't want to pressure him because my dad never pressured me to do it. As he gets older, I'll bring him in the shop, let him hang out and see what I do," said Shamiya. "If he wants to do it, I'll be thrilled. If he doesn't want to do it, maybe my daughter will want to."
Sunset Barber Shop is located at 1374 9th Avenue between Irving and Judah streets. The shop is open Tuesday to Friday from about 8am to 5:45pm, with a lunch break between 1pm and 2pm, and on Saturday from 8am to 4pm. Haircuts are $20.