Sherry B. needed to run an errand, but wasn't feeling well. Recovering from an illness, she didn't know if she had the energy to walk the half-dozen or so blocks to one of the post offices near her home.
She decided to head toward the post office on Irving Street near 9th Avenue because she knew there'd be plenty of benches in that direction. After completing her errand and taking a nice break by Irving Subs and Cheese Shop at 12th Avenue, Sherry posted a note on NextDoor to thank The Public Bench Project for placing rest stops across the Inner Sunset. "I couldn't have made it without you!" she wrote.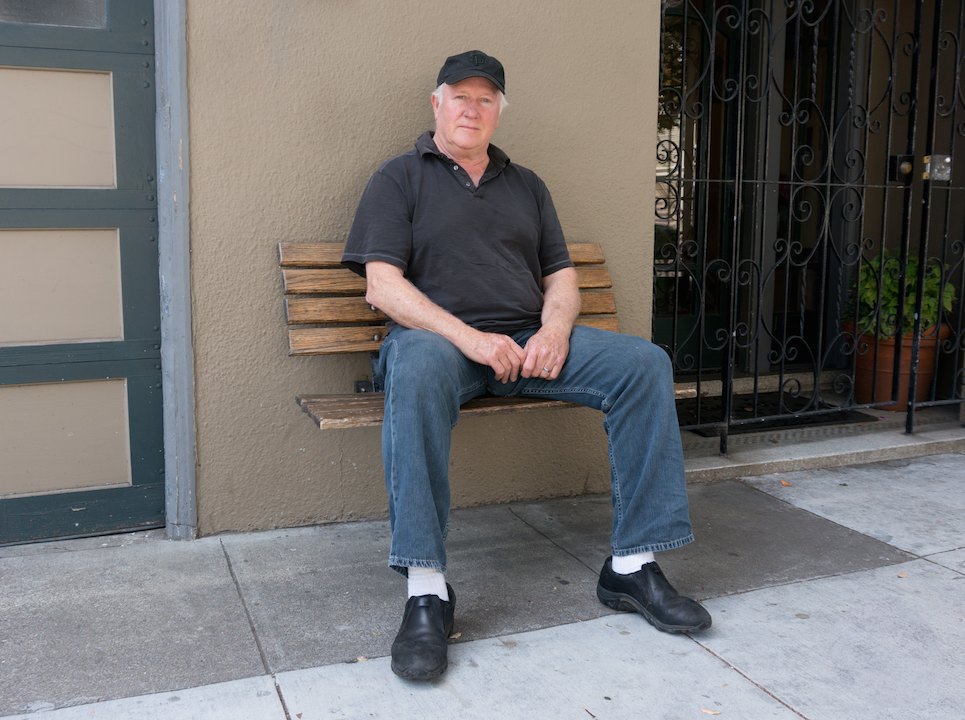 The first bench showed up in 1978 and is still in place on 10th Avenue, noticeably smaller than the ones that have followed. Today, there are 30 benches throughout the Inner Sunset and 30 more elsewhere in the city that have been placed with help from the Project, which is headed by Chris Duderstadt, who's also Vice President of Inner Sunset Park Neighbors.
A midwest native, Duderstadt missed the front porches neighbors used as gathering spots after moving to San Francisco in the 1970s. To explore the idea that public space could be used for more than just transportation, he began installing benches around the neighborhood to give people a place to sit and get to know one another. "The intent is simply to provide a comfortable place for the weary to rest, and in doing this, bringing strangers together to be strangers no more," Duderstadt said.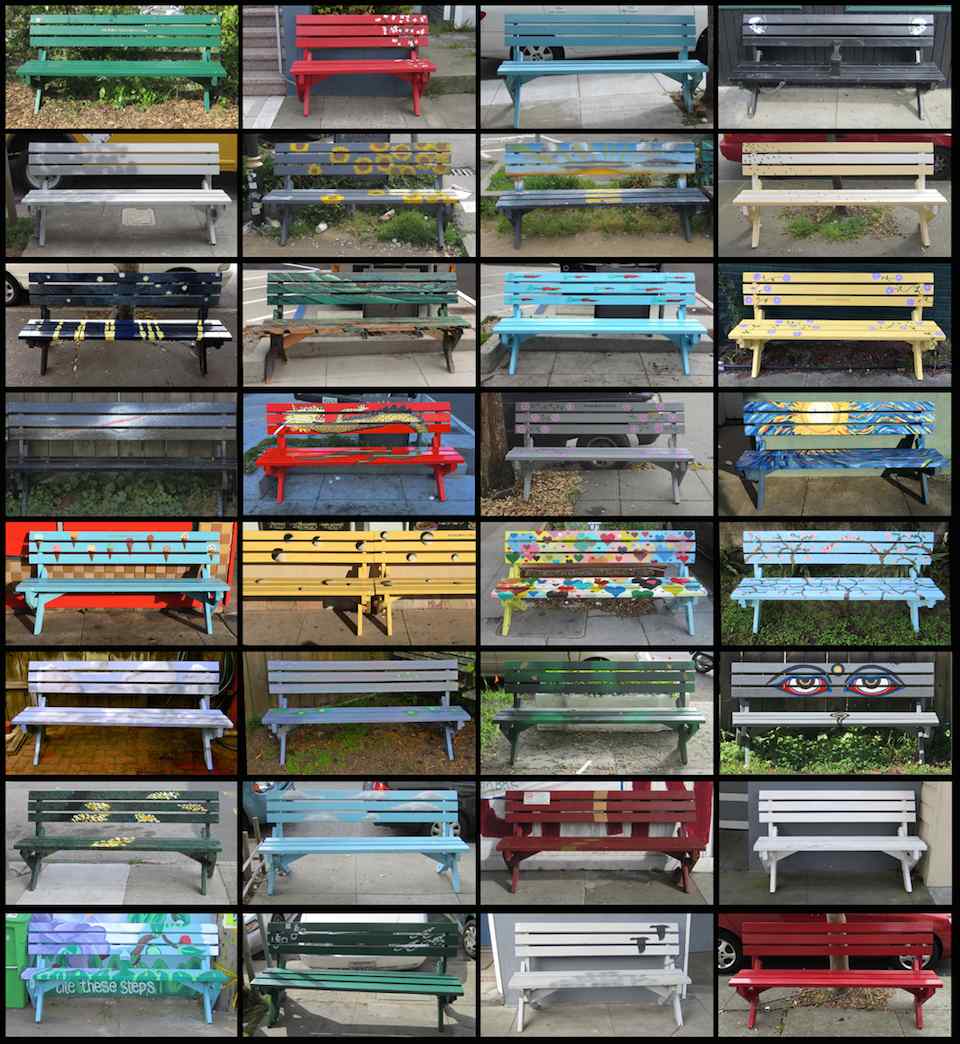 photo courtesy Chris Duderstadt
The project has become part of the Inner Sunset's streetscape; there are eight benches on Irving Street between 6th and 7th avenues, each with a different design. Most are decorated by Duderstadt and other neighborhood artists. Sunflowers, cherry blossoms and birds adorn a series of nature-themed benches; stars, sun and clouds are motifs used in a celestial series. More recently, a few benches have started showing up on the other side of the park in the Inner Richmond.
Duderstadt has had help from Supervisor London Breed, who helped him get multiple benches properly permitted all at the same time, and Adam Greenfield, a neighborhood community organizer. He builds most of the benches himself and can turn one out in less than an hour using about $30 worth of materials. As an Inner Sunset resident for four decades who's raised a family in the neighborhood, Duderstadt said he's glad to know neighbors appreciate his efforts. "I've met lots of people on this bench," he said, speaking to Hoodline while sitting on bench number one.
Some neighbors have voiced concerns that benches might be used as a place to sleep or as a gathering spot for homeless people, which does occur. Duderstadt points out that in most of the locations where benches have been placed, homeless people were already there before the benches were, and, added, "homeless people get tired, too."
Many of the events ISPN promotes—such as the Sunday farmers market and quarterly Inner Sunset Sundays street fairs—draw thousands of people to the neighborhood, making rest areas just one of many logistical issues the group manages. Fortunately, Duderstadt always knows where to find a few comfortable seats nearby.