True Sake has been a neighborhood fixture since 2003, when sake enthusiast Beau Timken first opened up shop at 560 Hayes St. Now, Timken has big plans for another sake-forward spot in the neighborhood, in the form of True Cup, a sleek sake bar at the base of new condo development 8 Octavia.
Timken is teaming up with business partner Stephen King and another familiar Hayes Valley fixture to help out with the new project. If you were a fan of Sebo, the gone-but-not-forgotten sushi restaurant where Souvla stands today, you'll be excited to learn that acclaimed Sebo chef/owner Michael Black will be behind the bar menu. However, don't expect a Japanese theme to the food.
King tells us that there will be more of an "experimental Western" bent to the food, which, true to its name, will be served in sake-style cups. King stresses that this will not be an upscale restaurant concept, but rather a casual "bar with food" where visitors can enjoy beer and a wide variety of sakes curated by Timken.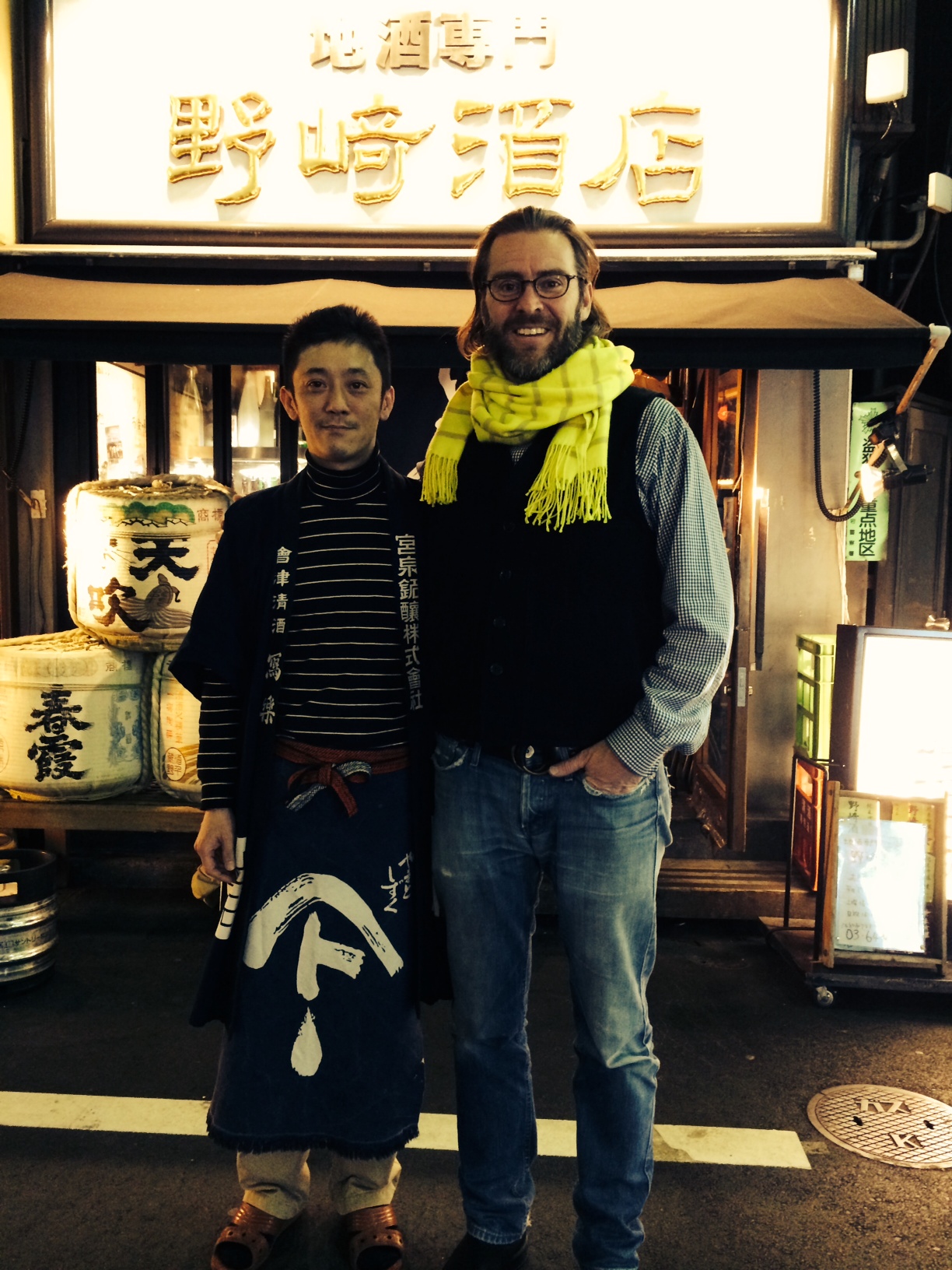 Timken (right) visiting Japan. (Photo via Beau Timken)
They are still figuring out the layout of the space, which has a long, narrow footprint and floor-to-ceiling glass walls, but King says the design will have some drama to it and be accented by the inherent aesthetic appeal of sake bottles themselves. Tables, bar seating, a chef's counter and a lounge area are all in the works for the space.
"True Sake has been an institution in Hayes Valley for over a decade," Timken told us. "We're proud and excited to bring the next chapter of sake to the neighborhood, and San Francisco at large."
The bar isn't the only thing that Timken and King have planned: they're also conceptualizing a complementary retail space further up the block, which will carry sake-themed ceramics, accessories, and products like sake-based makeup and more.

Photo: True Cup/Facebook
True Cup is targeting a mid-summer opening, and the retail space is slated to debut in July.
And finally, exciting news for sake enthusiasts outside the area: though the 8 Octavia location will be the first True Cup, they're aiming to expand the concept beyond the Bay Area with additional locations to satisfy the country's growing interest in sake.