Construction on a new house at Clayton and Carl streets in Cole Valley was completed last week—but at three square feet, it's unlikely to spark a bidding war. Thanks to homeowner Sandy Lane, Cole Valley is home to San Francisco's newest Little Free Library branch, at 836 Clayton St.
"I've seen a few [Little Free Library] locations around as I've walked around the city, and thought this would be a fun little project to get the community involved," said Lane, who's lived in the neighborhood since 1975.
An "entirely do-it-yourself" effort, Lane's tiny library is a "mini-me" version of her home. "I looked at the Little Free Library website to get ideas, but I struck out on my own," said Lane of her design. "It's the same as the house, just a smaller version." To protect books from the elements, the library's facade swings out to expose multiple shelves.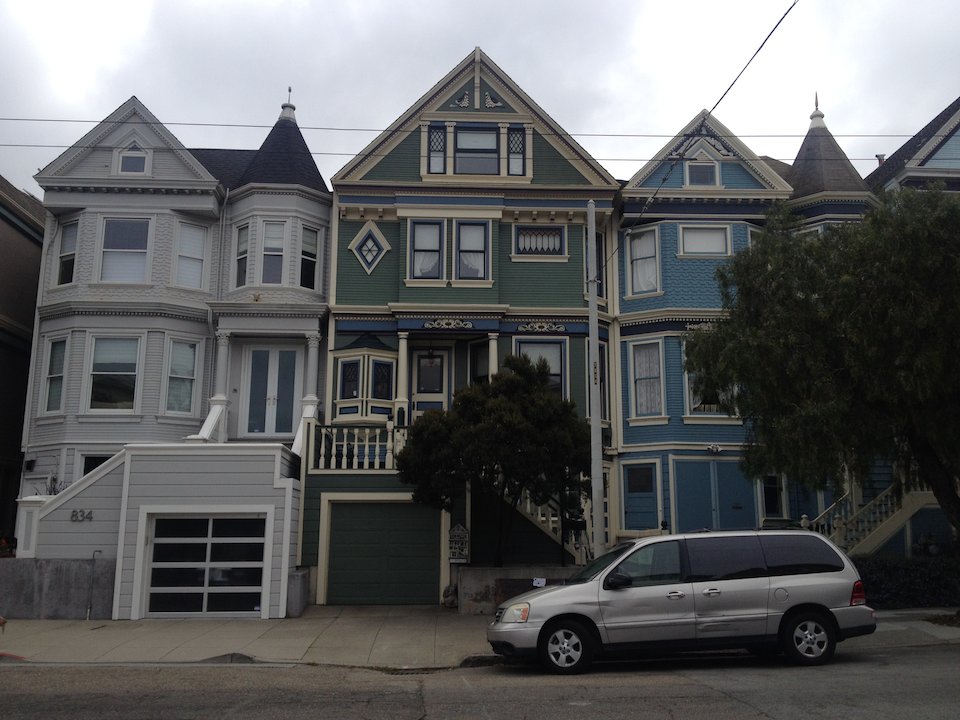 "It took me a while," said Lane. "I had some stumbling blocks setting the windows and learning to cut the plexiglass without it shattering. Once I figured out the windows, it didn't take me long at all — a couple of months." Lane said her son helped her mount the finished bookcase next to her garage door.
Lane's tiny house is the 16th San Francisco branch of the Little Free Library, a non-profit that's registered approximately 15,000 locations around the world. Sadly, other branches around the city have been vandalized: a Little Free Library at 233 Noe St. was stolen less than two months after its unveiling, and in November, vandals set the same library on fire in a late-night arson attempt.

Lane said she's aware that vandalism is a risk, but plans to press on. "I'm not going to the dark side. I'm just going to hope it will just stay there."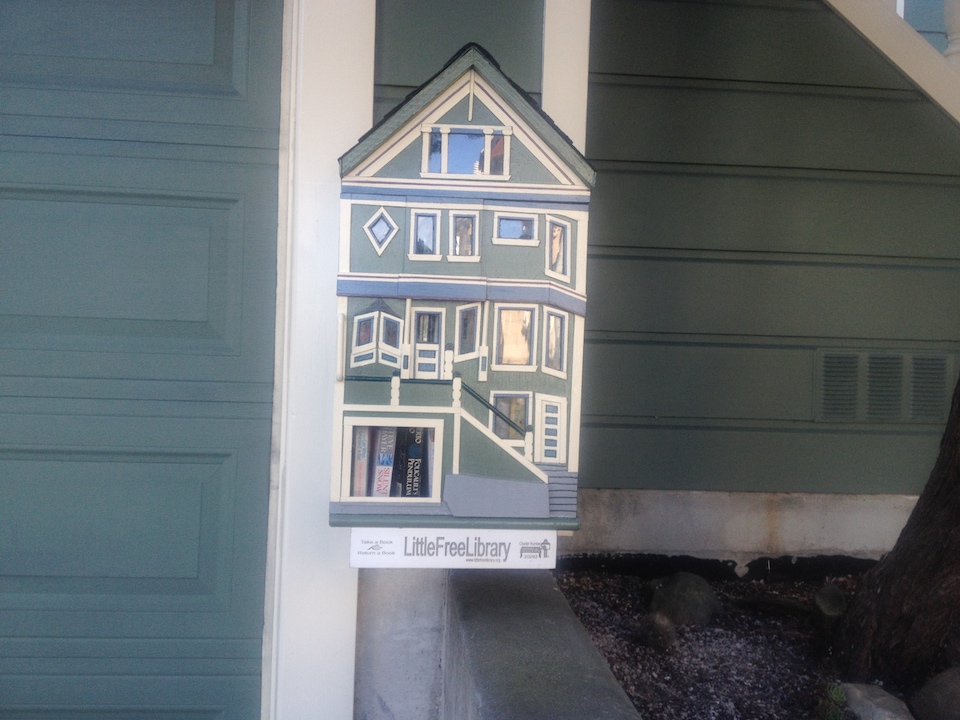 Setting up a new Little Free Library was "pretty quick," said Lane. "You send the your check for $35, and they send you a little plaque. After it's up, you send a picture back, and they put it on their map." Sure enough, as of this writing, charter #20292 appears on Little Free Library's location map. A non-LFL lending library, located at nearby Carl and Hillway, offers local bibliophiles even more options.
"I haven't had to refill it yet," Lane said a few days after opening the library. "Although I've noticed that the books in there aren't necessarily the ones I added, so I know people are using it already."