Dabba, a food truck offering "Indian flavors wrapped in a California state of mind," has found a permanent brick-and-mortar home at 71 Stevenson St. in SoMa, between First and Second, and Market and Mission. The website says it'll open "most likely at the end of the year."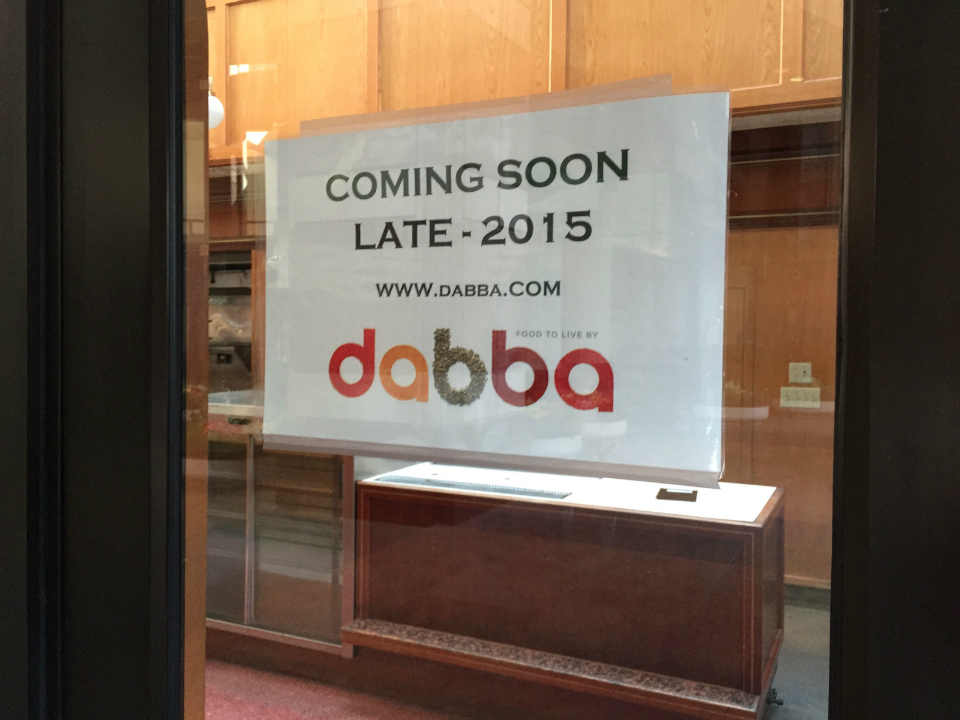 Photo: Geri Koeppel/Hoodline

The truck is often found in the Napa area and in Yountville as well as San Rafael, according to its Facebook page, but it has also visited the SoMa StrEat Food Park. Its menu includes Indian-inspired bowls, or "burritos" or "tacos" made with paratha flatbread. The new space is tucked into an office complex on a block that's fast becoming a hot hangout thanks to neighbors Louie's Bar and Uno Dos Tacos.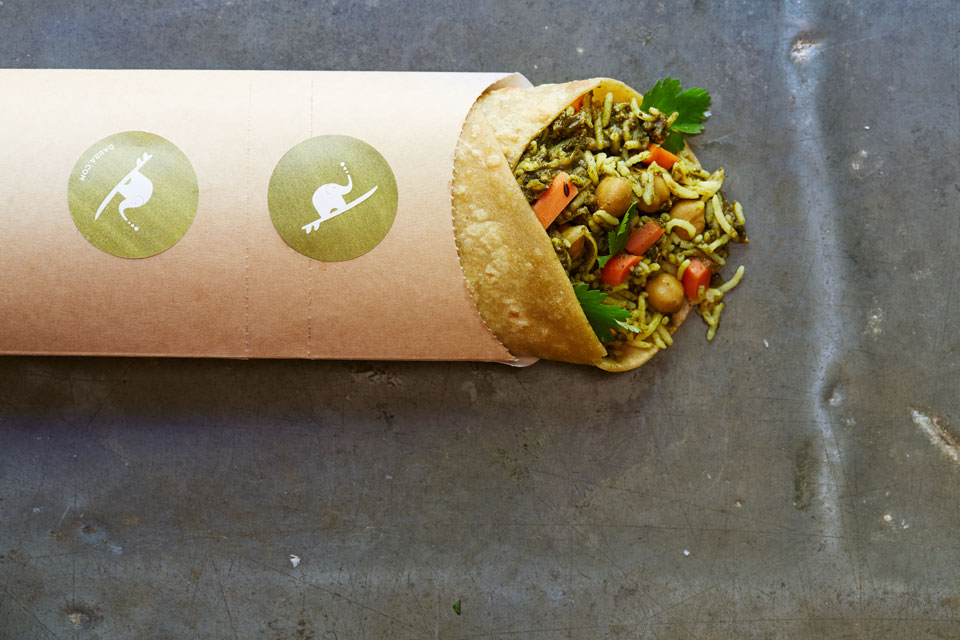 Photo: Courtesy of Dabba
As with a slew of new SoMa and FiDi eateries lately (see Eatsa, Heyday, and Proper Food), it touts its wares as healthy and fast. The About Us page on its website says the name Dabba is Hindi for "lunchbox," and that the concept was inspired by Avatar's, which opened in Marin County in 1989.
The team includes the owners of Avatar's along with Andy Mercy, "who came up with the idea of sharing their unique crave-worthy and good-for-you cooking with people outside of Marin," and Michelin-rated chef Walter Abrams, according to the site. Walters has formerly worked at Philadelphia's Le Bec-Fin, as well as Spruce and The French Laundry.
Stay tuned and we'll update you when they're ready to divulge details, and check the Dabba website and Facebook page for updates as well.