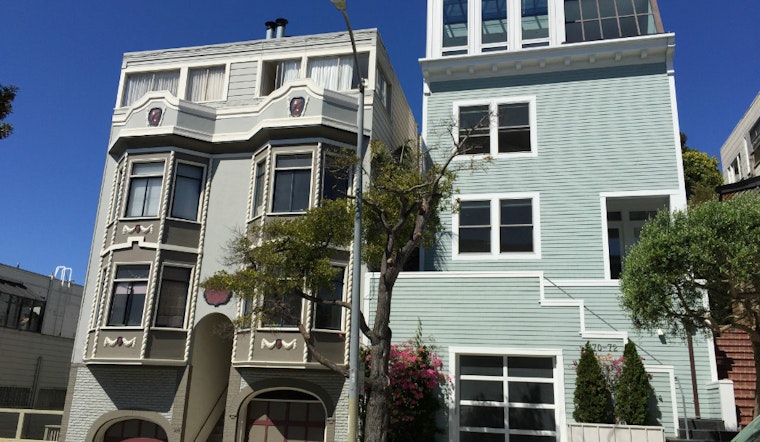 Published on September 17, 2015
Amazon made itself at home on Telegraph Hill on Wednesday to hold a press conference to launch new products, leaving neighbors unaware of what the commotion was about.
They moved in to 470-72 Vallejo St., a narrow dead-end street that has parking and driving challenges, and parked vans. They loaded in things like cameras and tables, a neighbor told us, and loaded everything out and removed the Amazon smile logo from the garage by 8am today.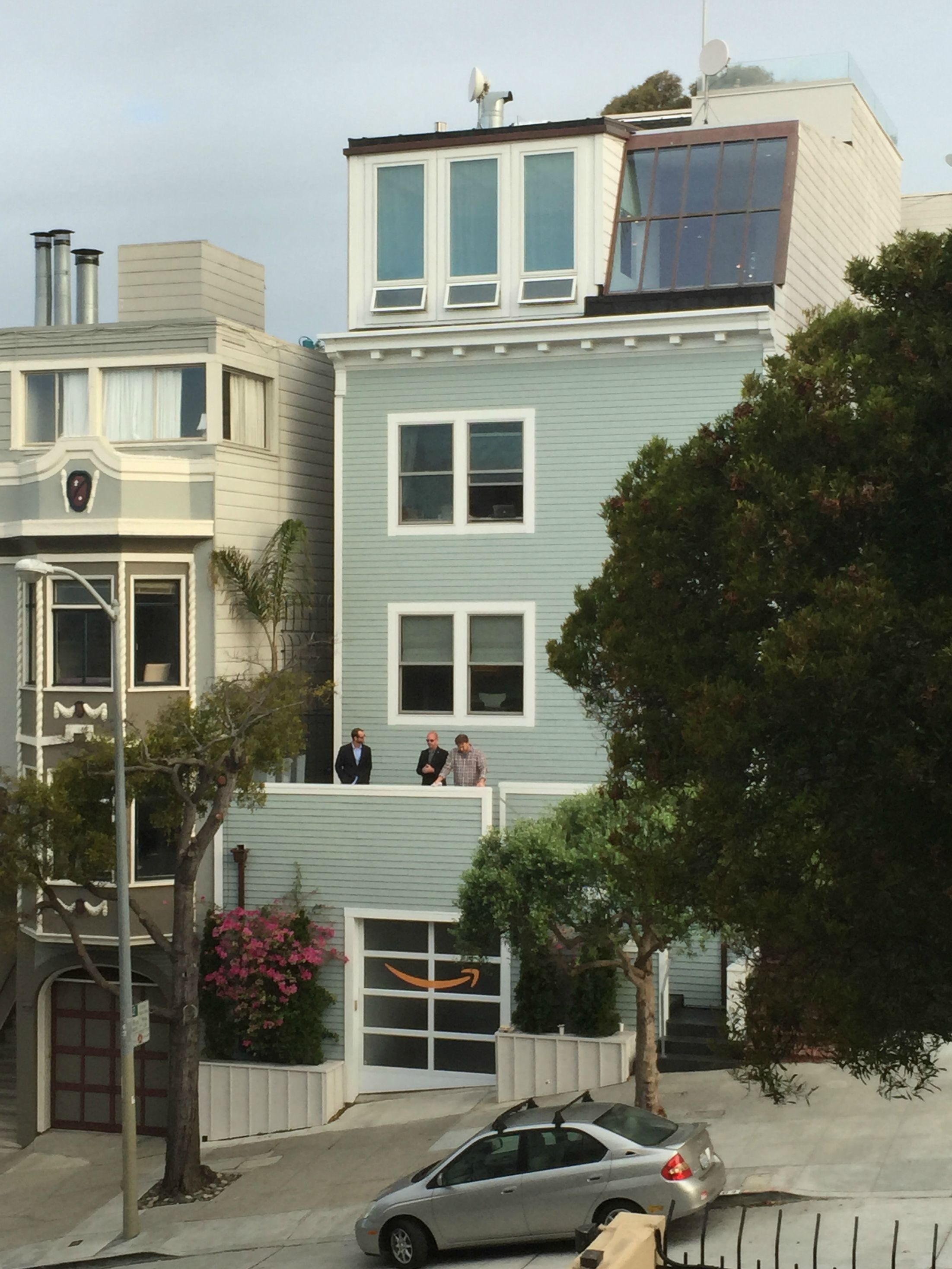 Photo: gamell/imgur

"It was very kind of ninja, in-and-out, over the course of a few days," he said. "It seemed like an odd location." He said he wasn't impacted because he hasn't used his car lately, but he thinks his neighbor was blocked in.
Hoodline learned about it via a thread on Reddit/SF Citizen titled, "Amazon 'house' near Vallejo and Kearny?" It included a link to an article on Ars Technica describing the location and discussing the new tablets and Fire TV products Amazon is launching.
As some commenters on Reddit noted, Amazon was probably in violation of the city's Planning Code section 204.1 by using a residence for business purposes. The code also prohibits clients from coming to the home, display advertising or any other physical alteration that is non-residential in character. So the Amazon smile logo on the garage was a no-no as well.