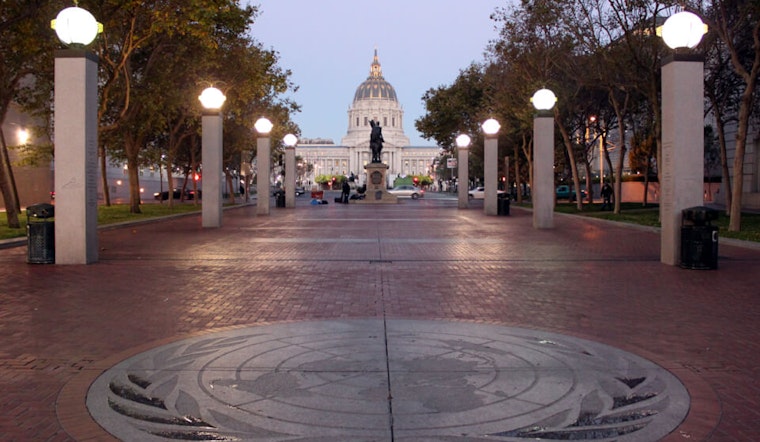 Published on September 15, 2015
Committed to both activating Central Market and helping keep local artists in San Francisco, the city is testing a new open air art fair at UN Plaza this fall.
In collaboration with local artist Jenny Sharaf (who you may recall from her solo exhibit in the Lower Haight) and Market Street Association, San Francisco Public Works is hosting "Art Night SF" from 5-9pm on Sept. 17th, Oct. 1st and Oct. 22nd. The events will bring a smattering of local artists, galleries, museums, nonprofits and other arts-related organizations to the plaza for an evening of exhibitions, interactive workshops and promotion of art events around the city, as well as local food trucks and music.
Art Night SF is inspired by the recent Parking Lot Art Fair, a guerrilla art exhibition Sharaf organized in May as a way to help give artists still living and working in the Bay Area more exposure.
"Public Works saw that event and thought it would be great to bring something in the same spirit to UN Plaza," said Sharaf, who has plenty of hope that San Francisco has the talent and the economy to become an international art city like New York and Los Angeles.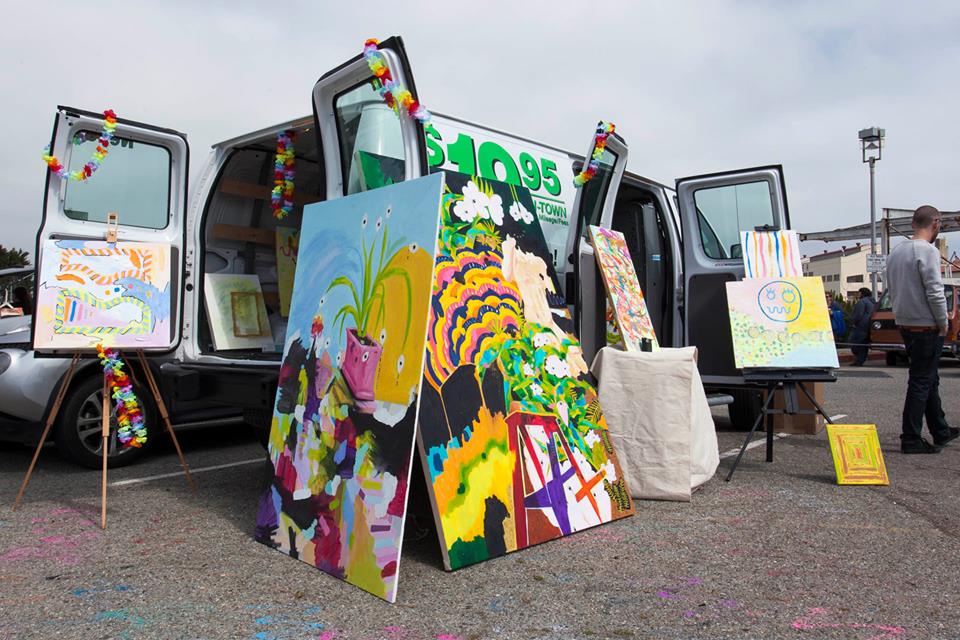 A local artist's display at the Parking Lot Art Fair. (Photo: Mido Lee Productions/Facebook)
It's rare to see individual artists, galleries, museums and libraries all in one place, Sharaf said, but more than 100 diverse exhibitors are already scheduled to participate in the series — including artist Brett Walker (who recently opened the cafe George & Lennie on Golden Gate Ave.), The Thing Quarterly on O'Farrell Street, the San Francisco Arts Commission and the Asian Art Museum.
This week's visitors can expect to see about 30 exhibitors and should come with an open mind, Sharaf said. She noted that outdoor exhibitions are unpredictable and challenge artists to think outside the box, but if all goes well, Public Works may decide to extend the program